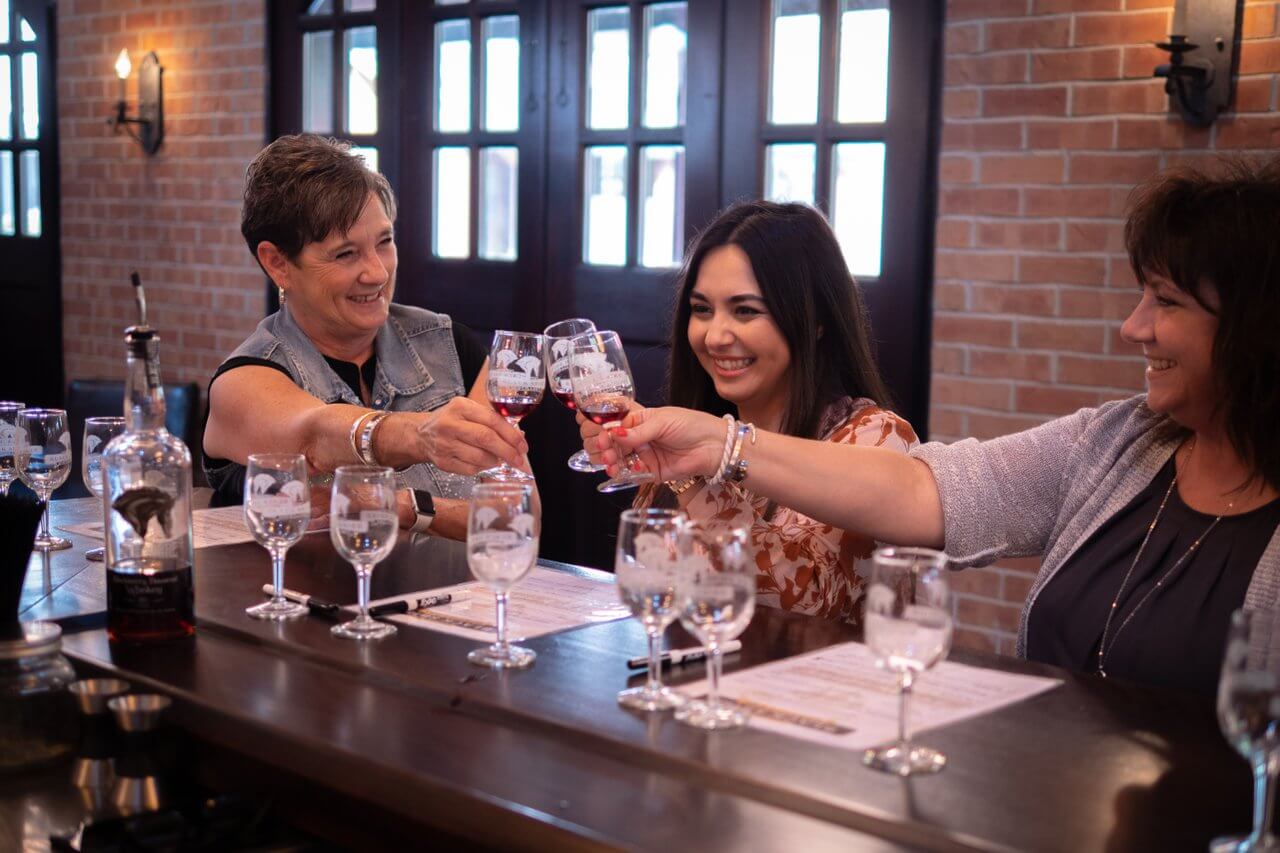 Plan Your Girls Getaway in Hermann
April 14, 2023
When you're ready to set aside some time for you and your favorite girlfriends, look no further than Hermann for any type of adventure. When you're planning a birthday, bachelorette party, Mother's Day, or other celebration – or you just need a getaway – Hermann has fun, adventure, and entertainment that will make your entire group wish the trip didn't have to end.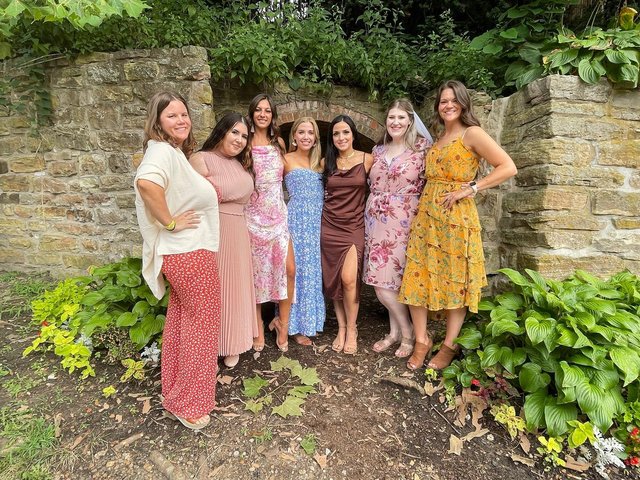 Indulge in Your Own Tasting Tour
Whether you're a foodie or just looking for a new tasting adventure, Hermann has something for you! Along with many dining options, with eateries that serve everything from traditional American and German cuisine, to classic pub fares, and everything in between, there are many tasting experiences and opportunities.
Start your day with a Coffee Cupping class at SEEK Coffee & Cocktails. If you like to taste and talk about food, you will love this experience. Guests will sample several single-origin coffees, and includes a bag of coffee to take home.
Hermann is a popular destination for wine and spirit enthusiasts from the novice to connoisseurs. With many area wineries, distilleries, breweries, and specialty cocktail bars, there is something to please everyone in your group.
Before you head out, pack your own picnic to take along. There are several specialty food shops that offer the perfect packables! If you want something unique, The Olive Branch offers a tasting room, where sampling is available and encouraged, and sells more than 100 varieties of extra virgin olive oils and balsamic vinegars. Along with kitchen necessities, Old Vine Kitchen Emporium samples a variety of specialty food items, such as dips, crackers, canned goods, and a selection of wines. Add some specialty cheeses found at The Fancy Pheasant and some sausage from Hermann Wurst Haus. You're set for a relaxing afternoon!
If you need a pick-me-up, there are many places to grab a sweet treat, from Ricky's Chocolate Box, with an assortment of chocolate and candies, to Sugar Momma's, which offers mouthwatering pie and fun souvenirs. Or, build your own flight of made-from-scratch frozen cocktails at Doxie Slush.
Plan ahead! See the hours of each location at VisitHermann.com, by clicking on "Business Hours" located at the top of the page.
For the Shopping Fanatics: Shop 'til You Drop
No girls' getaway would be complete without some retail therapy, and Hermann has a variety of shops to find souvenirs of your perfect trip. Each shop has a unique flare with something for everyone's style.
Visit locally owned and antique shops, like Antiques Unlimited II, Antiques Unlimited III, and Hermann's Attic Antique Mall, with multiple vendors under one roof, or you're sure to be dazzled at Miss Jessica's Jewels, which are "always fabulous, always fashionable, and always $5." Decor, art, toys, books, and more are all plentiful in Hermann's shopping district.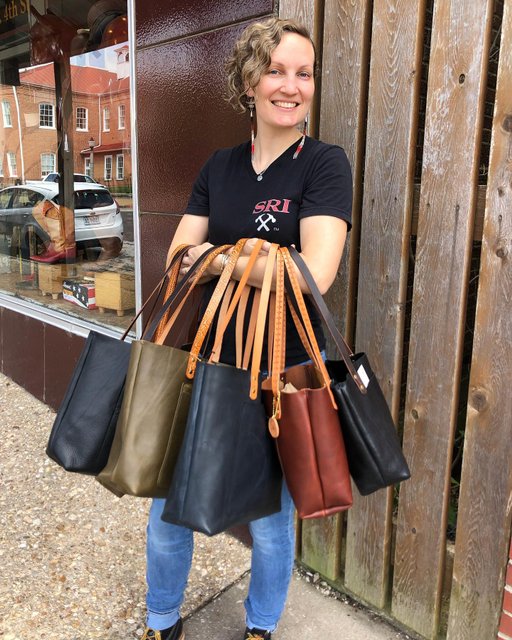 For Those Who Want to Relax: Plan a Spa Day
Hermann has several spas and wellness centers where your group can unwind and get pampered. Eden Spa and Hermann Hill Spa offer customized massages and spa services sure to help reset your mind and body. Massage for Your Health provides a variety of massages, including Swedish, myofascial release, lymphatic drainage, craniosacral, and hot stone. Visitors can also benefit from reflexology, raindrop technique, de-stressing technique, paraffin wax for hands/feet, a sauna, and a float room.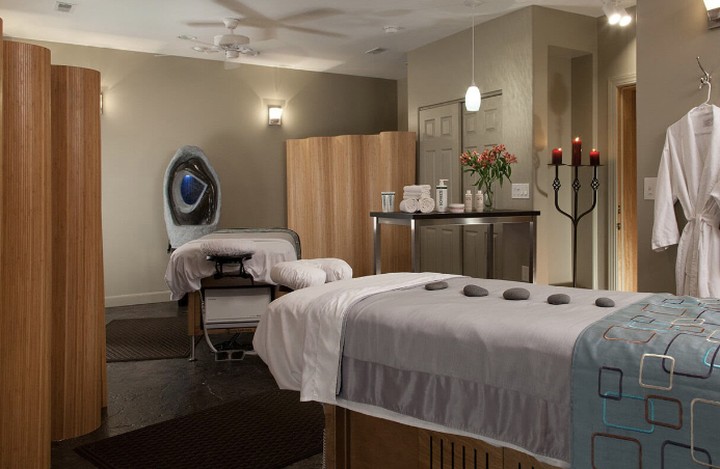 For the Active and Adventurous Groups: Hit the Trails
Hermann is a walkable town. Take a stroll around the historic district or try one of our three self-guided walking tours.
Want to pick up the pace? Hermann is a hiker's dream with nearby state parks and conservation areas ready to be explored. And for cyclists, a protected eight-foot bike lane on the Missouri River Bridge provides safe access to the Katy Trail, the nation's longest rails-to-trails project.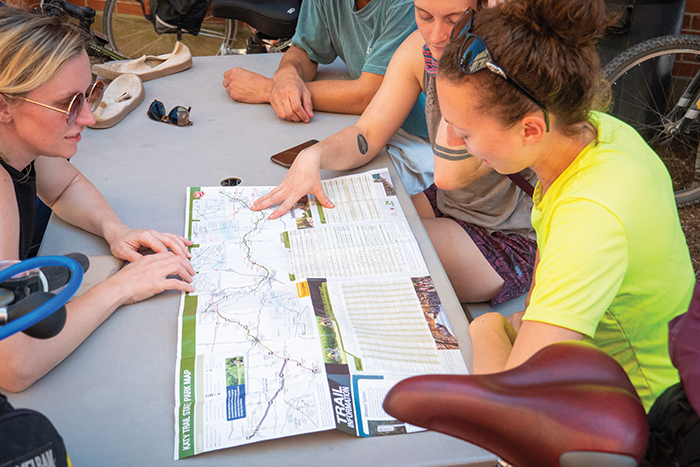 For the Artistic: View or Create Your Own Masterpiece
The Blank Canvas Gallery and Studio provides visitors with exhibitions of contemporary and fine arts showcasing the work of local, regional and national artists. For the hands-on groups, the studio is the perfect place to create your own works of art.
Hermann also has murals at venues both indoor and outdoor, each with its own story to tell. Check out our mural guide with history, addresses, and nearby attractions, or explore with your group during your outing.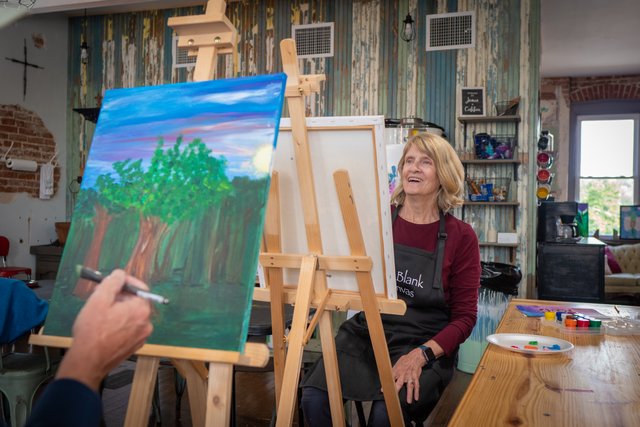 Party On
When the sun goes down, Hermann has a variety of bars and nightlife to keep the fun going. From billiards and games at Loose Caboose Saloon to live music at The Piano Bar, and Hermann 1837 Cellar Bar, a Victorian-era speakeasy bar, Hermann is a one-stop destination for your girls getaway.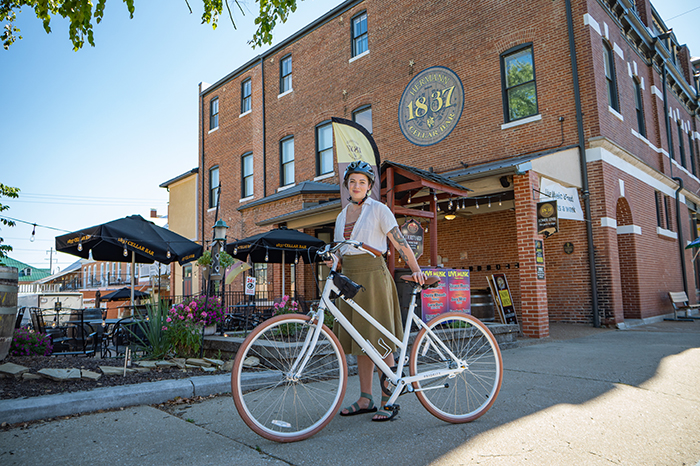 Come Stay with Us
With more than 600 guest rooms – from luxury suites to cozy cottages, historic homes, and inns – the Hermann area has lodging for every group.
Contact the Visitor Information Center at Amtrak Station with questions about planning your girl's getaway in Hermann by calling 573-798-0771 or emailing TourismServices@VisitHermann.com. Or visit us online to use the trip planner tool.