Happening in Hermann
July 27-28, 2019
Last full weekend of July
Ripe berries, savory barbq and cool, fragrant wine cellars make for a memorable summer weekend.
Hours: 10:00 to 5:00 Saturday; 11:00 to 5:00 Sunday
Tickets: $30/person. Advance purchase required. Ticket price includes a souvenir wine glass.  TICKETS ARE SOLD OUT!
Please note: This event will be held regardless of weather. No refunds. You must be at least 21 years of age to participate in Wine Trail events.
Visit any or all of the participating wineries and enter a drawing for a for a night's stay at a Hermann B&B and a $30 gift certificate from each winery.
Information
800-932-8687 or 573-486-2744
HermannWineTrail.com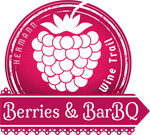 September 6-8, 2019
From Sept. 6-8, nearly 35 world-class talent jazz artists–including an educational jazz panel–converge on everything from Hermann's Accommodations to its Amphitheater for a getaway weekend to wine country stacked with high-energy, indoor-outdoor performances. Unique as Missouri's only weekend wine and jazz festival amongst the vineyards, regional artists combine previously untapped talent resulting in improvisational masterpieces. To witness these FREE shows are truly once-in-a-lifetime opportunities. Travel safe and easy with Amtrak–four blocks from Hermann Amphitheater. Historically, the lodging sells out first so don't wait to book. www.hermannjazz.com.