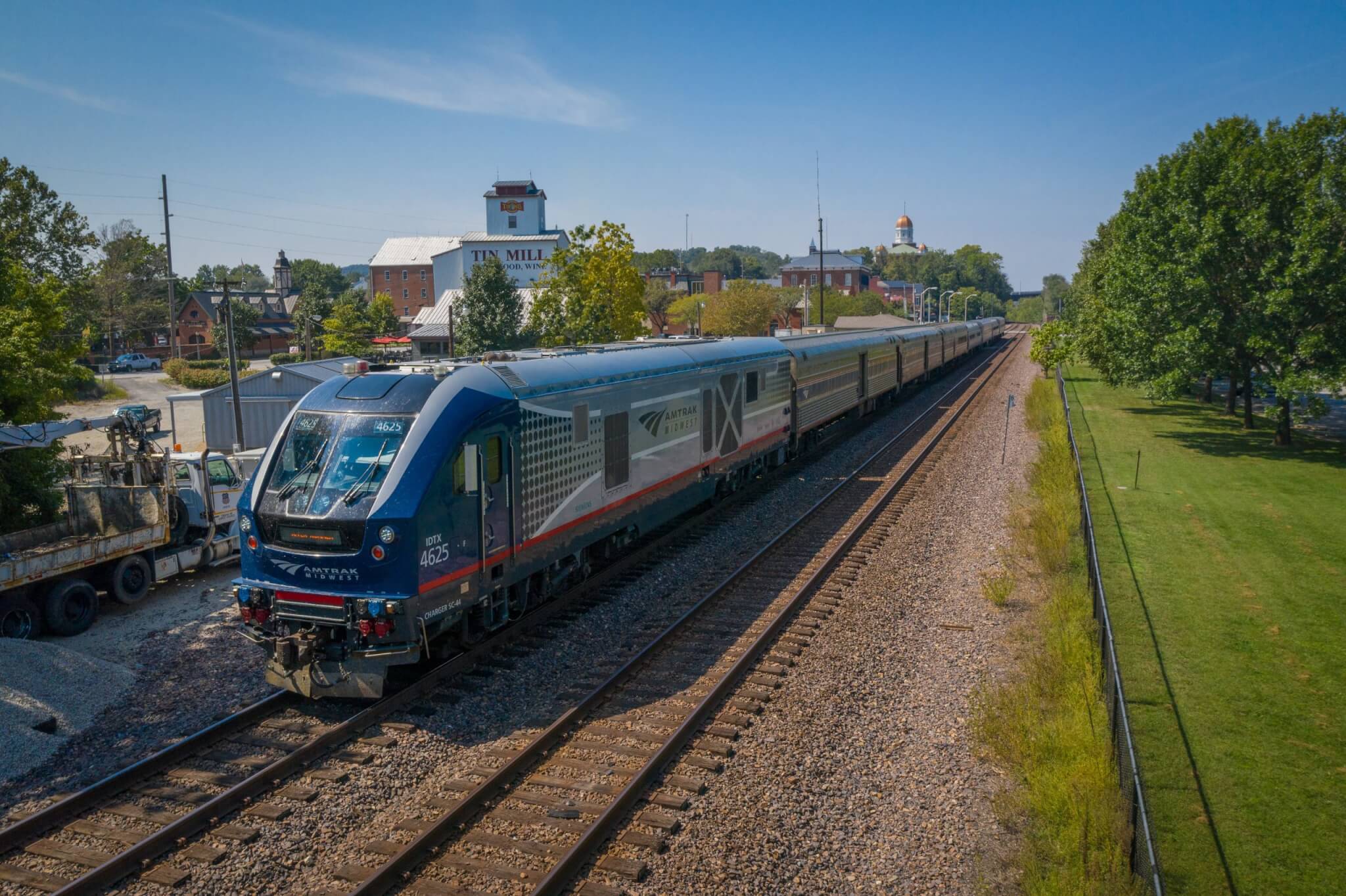 People love visiting Hermann for its quaint Old World charm; it really does feel like you've been transported to a small German town on the Rhine. Part of the reason for this charm is how easy it is to get around Hermann. Visitors can walk, bike, or stroll to nearly every restaurant, shop, or tasting room in town. But, for those who need group transportation, or are just looking to enjoy the ride…here are some great transportation options around Hermann.
Check out the Visitor Information Center at Amtrak if you are arriving to Hermann by train. The Visitor Information Center is open to the public every day from 8am to 8pm. Inside, there are multiple restrooms, a water fountain, city information, rack cards, maps, local restaurant menus and hours of operation, visitor guides and more. Additionally, the Visitor Information Center has free luggage lockers available right outside the building.
An attendant will be present every day from 9am to 3pm to direct you to wherever you're headed and can provide many recommendations for local attractions.