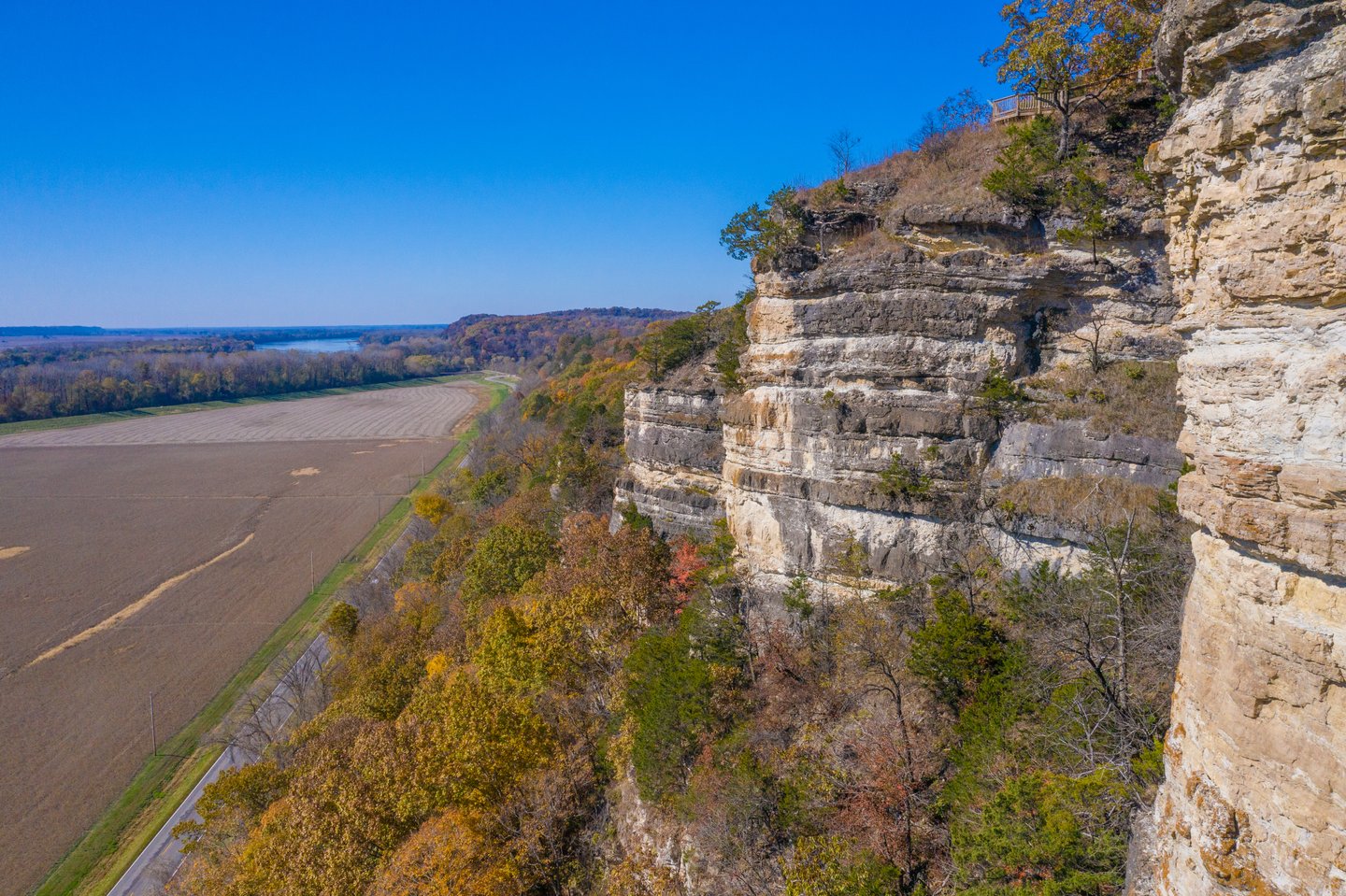 Visit Hermann Where Breathtaking Views Await
March 29, 2023
Spring is here, which means it's time to ditch the heavy winter coats and enjoy some time outdoors. If taking in beautiful, panoramic views of the Missouri River, bluffs, and all the spring blooms coming to life sounds like a treat, Hermann has perfect vantage points you won't want to miss.

Whether you want to enjoy sights from the comfort of our wineries and distilleries, or you want to explore via walking trails, hiking, or cycling, Hermann has breathtaking scenery that looks as though it came straight from a postcard. We've gathered some of our favorite views that are sure to take your breath away.

Enjoy a Glass of Wine in Missouri Wine Country

Hermann is well known for its wineries and tasting rooms, where you can not only experience a taste of true American history, but views that look like oil paintings – vibrant and gorgeous.

Missouri's oldest and highest awarded winery, Stone Hill Winery, sits high on a hilltop with an impressive view of the city that only enhances the beauty of winery's historic buildings. Situated in the winery's original stable and carriage house, Vintage 1847 Restaurant is a great place to dine in or place an order to go and enjoy a picnic on the hillside.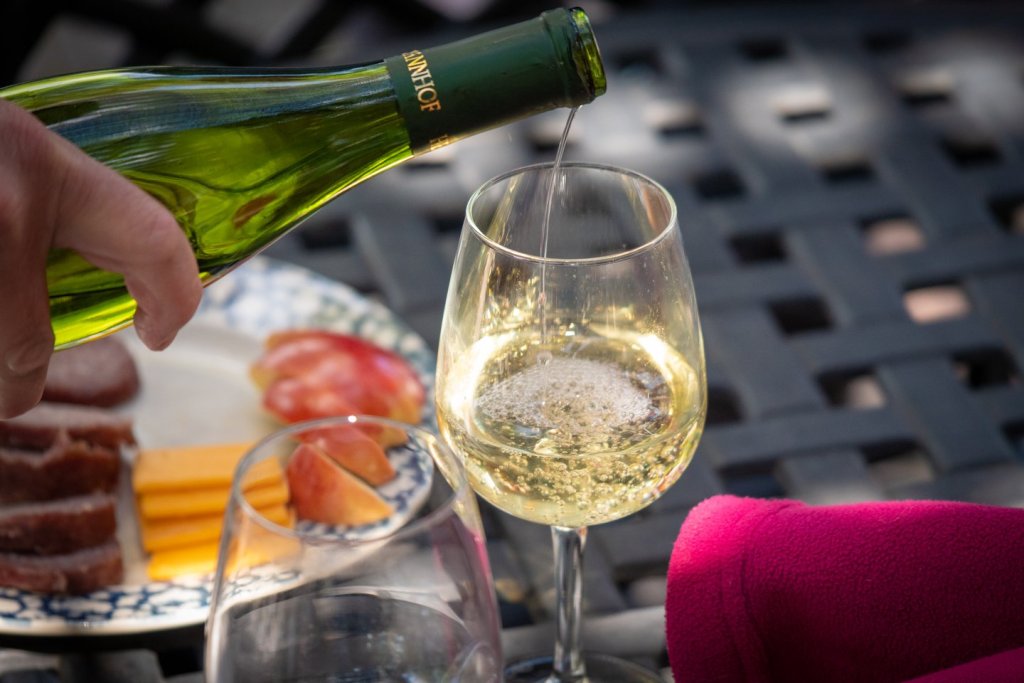 Located on the eastern edge of the city, along Frene Creek, is Hermannhof Winery, G. Husmann Wine Co., and Black Shire Tasting Room. Surrounded by views of vineyards and German-style architecture of brick and stone, visitors will feel immersed in small- town German traditions.

On the west side of the city, tucked in the rolling hills on the banks of Frene Creek, Adam Puchta Winery is the oldest continuously-owned family farm winery in the country. Just two miles southwest of historical Hermann, the winery provides visitors with beautiful views of the vineyards and the surrounding countryside, along with the opportunity to sample award-winning wines.

Copper Mule Distillery sets about a half-mile off of Highway 100, east of town, in the rolling hills of a former mule farm. Visitors can tour and taste the bourbon products, or simply enjoy a drink and snack and the stunning view from the covered balcony.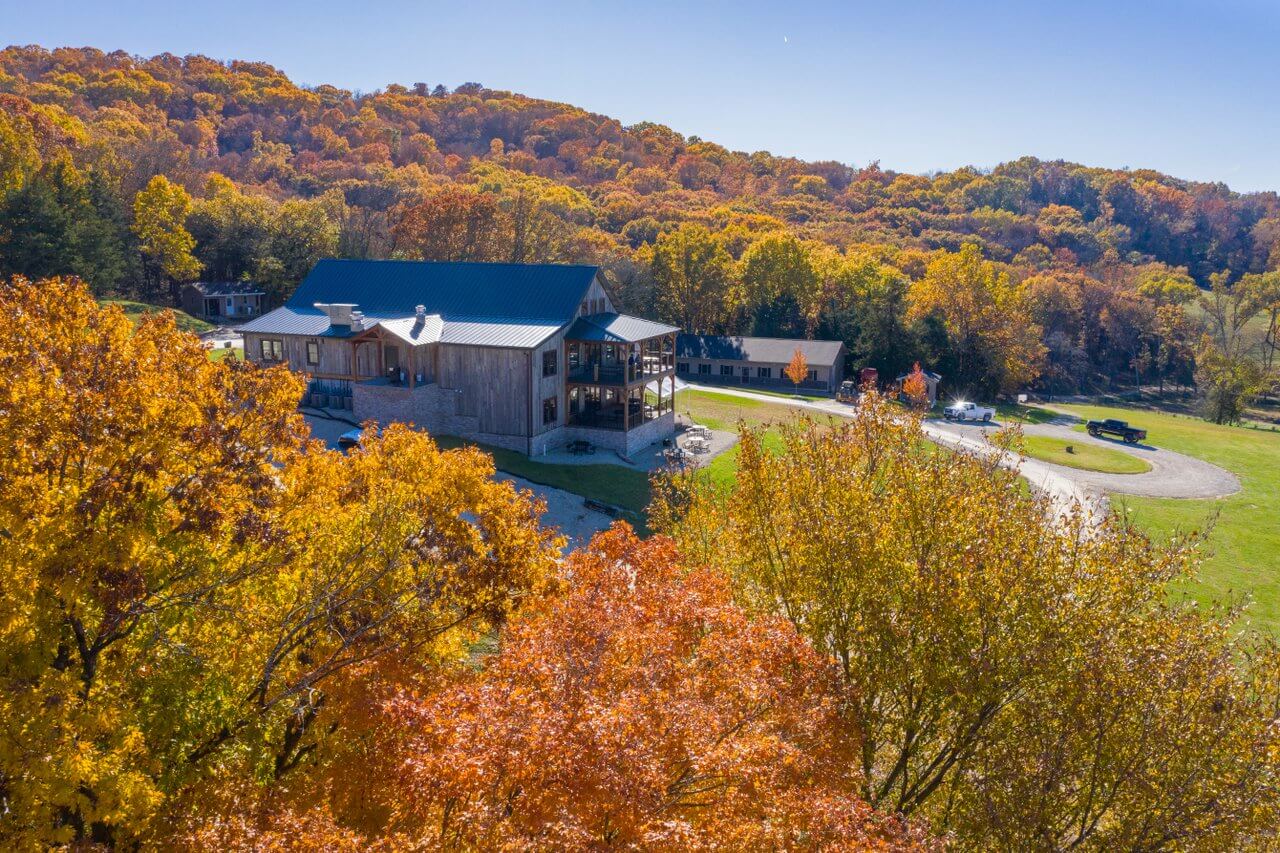 Picnic and Enjoy Area Parks
A short distance from the downtown area, Hermann's Riverfront Park is located along the Missouri River and offers stunning views of the river and surrounding bluffs. A popular spot for picnics, fishing, and hiking, visitors can read about the historic expedition of Lewis and Clark. Facilities at Riverfront Park include a boat ramp, parking, picnic areas, restrooms, and primitive tent camping. If you want to view the city through RV camping, Hermann City Park is a go-to camping space with 51 sites (reservations needed on weekends), and is within walking distance to many area attractions.

Graham Cave State Park has both a cave and trail with interpretive exhibits detailing the site's significance. A campground and boat ramp provide access to the Loutre River for boating and fishing. The park is 386 acres prime for hiking, camping, or enjoying solitude and natural scenery.

Grand Bluffs Conservation Area is located in southern Montgomery County, just off the Katy Trail. It features a stretch of dolomite bluffs overlooking the Missouri River, which are part of a two-mile stretch of 300-foot bluffs along the river. Canada Geese can often be spotted nesting, and natural flora and fauna have earned the area the designation as a Natural Area. A hike up the trail will take you to a platform above the valley (the hike can be strenuous, so plan accordingly).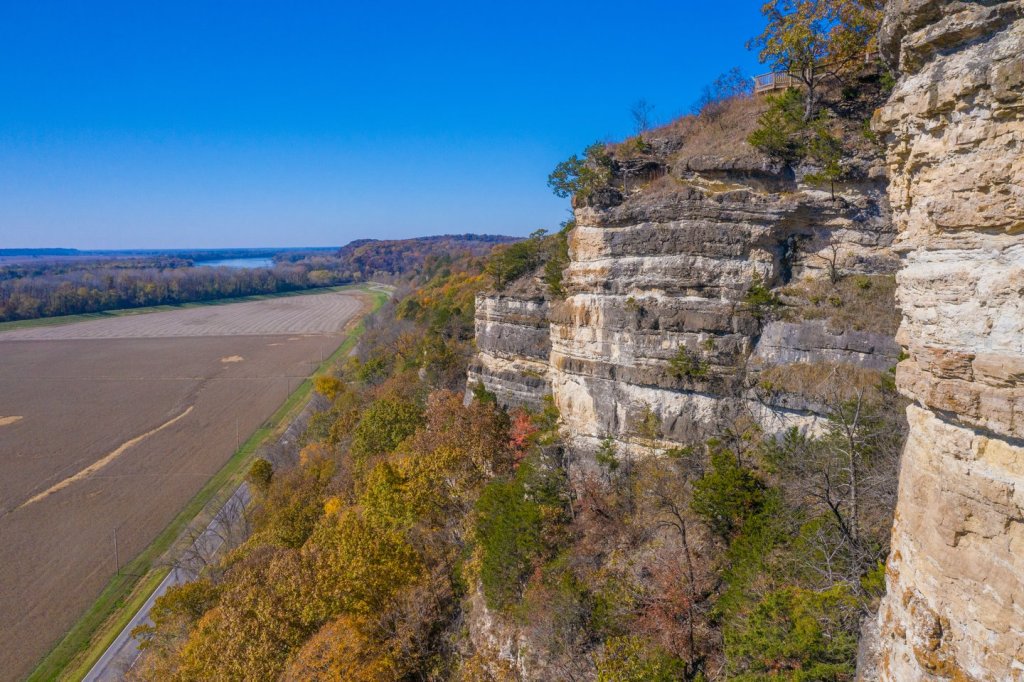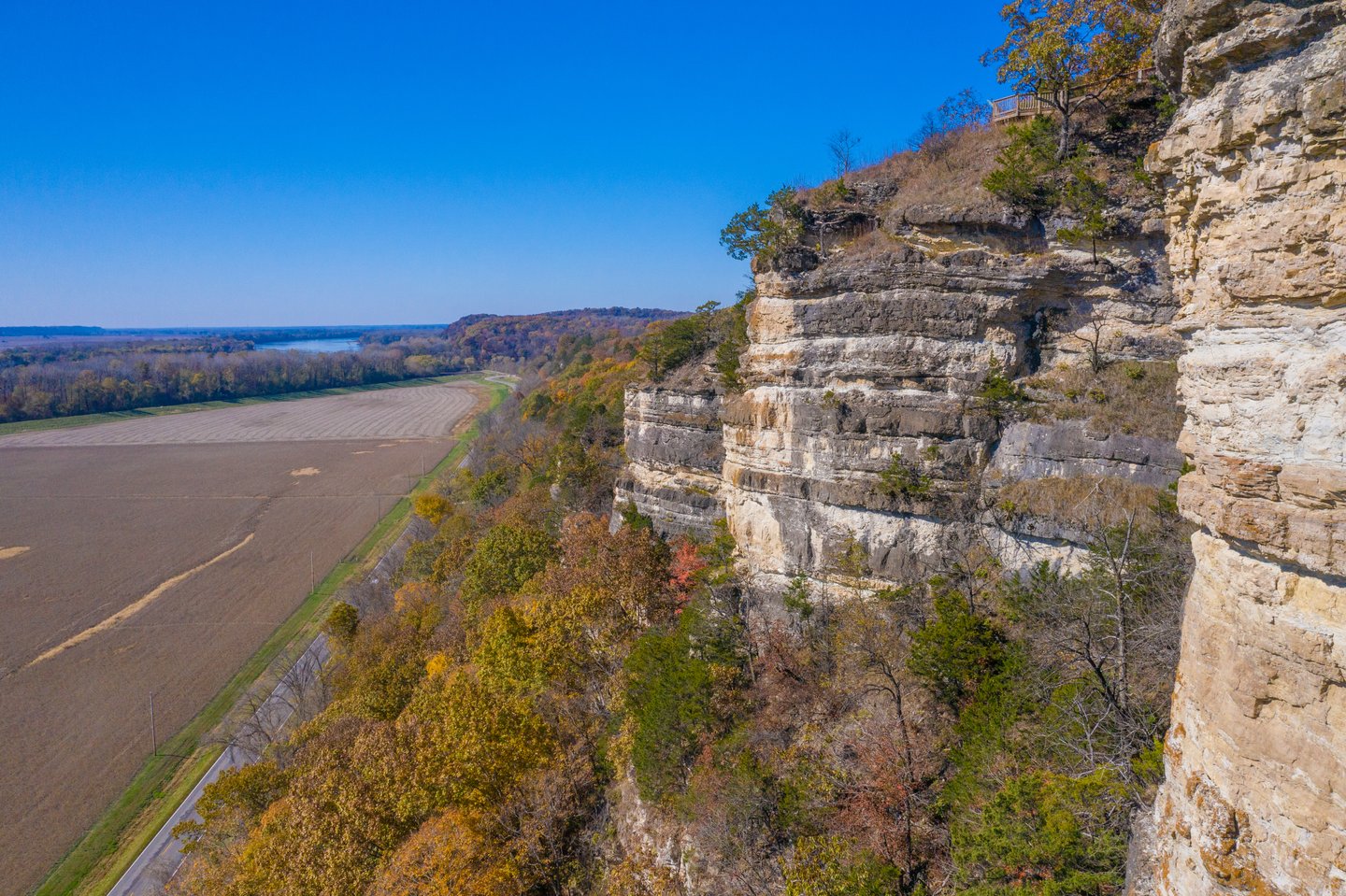 Check Out Hermann Farm
Picturesque views are in abundance at Hermann Farm! Their mission is to "engage and educate the public regarding the significance of Missouri's cultural, agricultural and wine making heritage, and support excellence in our region's food and farming."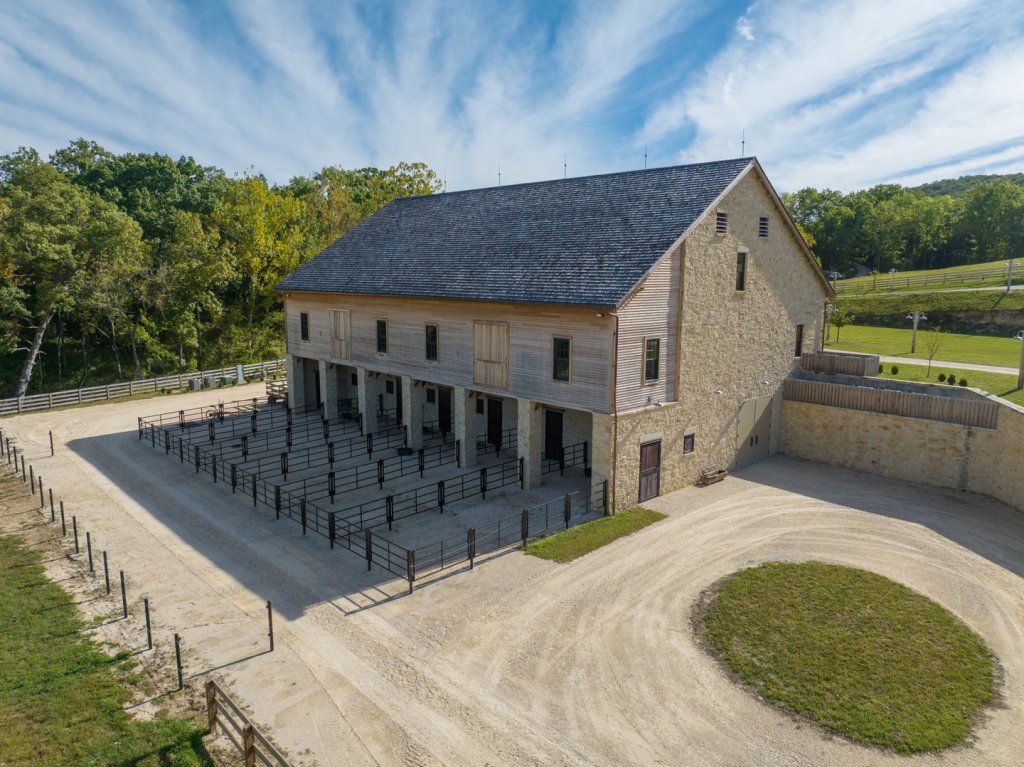 There are several guided tour options from distillery tours and private Shire experiences to carriage rides and tram tours. For the best views we recommend the Grand Tram Tour.

This guided tour tells the legacy of Charles Teubner, George Hussman, and Charles Manwaring, and gives visitors a taste of what it was like to live on a farm in Hermann during the 1800's. They will tour the historic Teubner-Hussmann home, the 19 th century Rasche homestead, the 12,000 square foot stone barn built to house the magnificent Black Shire Horses, and be treated to a visit with the Shire horses and tasting at the Hermann Farm Distillery. Along the way, the open-air tram stops at the cemetery, located at the highest point, with an impressive view overlooking Hermann Farm's 200 acres, crops, the Missouri River, the town of Hermann, and three counties. Be sure to have your camera!
Explore Trails for Unique Views
Hermann has a variety of trails perfect for those who'd like a leisurely stroll or who want to get a workout on a strenuous hike to see the scenery. Hermann Walking Tours offer interactive tours of various areas in Hermann for a fun and unique way to explore the city's beauty and charm.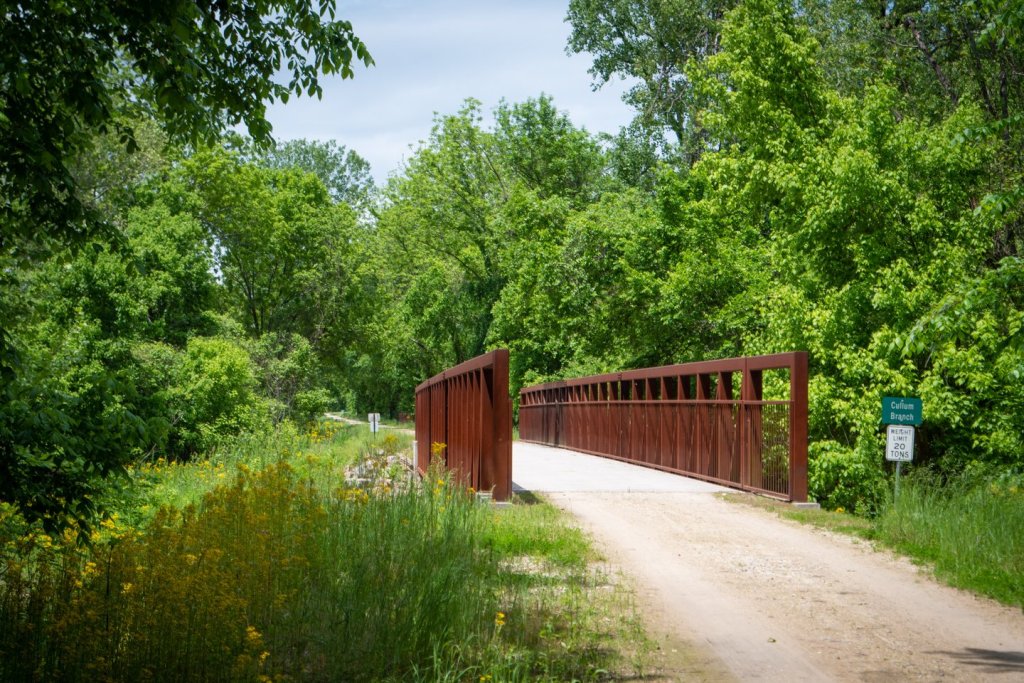 The Katy Trail is a 240-mile hiking and biking trail that runs through the heart of Missouri. The trail passes through Hermann and offers scenic views of the Missouri River and the surrounding countryside. The McKittrick trailhead is just two miles north of Hermann and offers parking, restrooms, and a bicycle repair station.
The city is perfect for visiting for one or many days. If you need help planning your day and booking your stay, visit us online. With so many ways to explore Hermann's natural beauty, what are you waiting for?