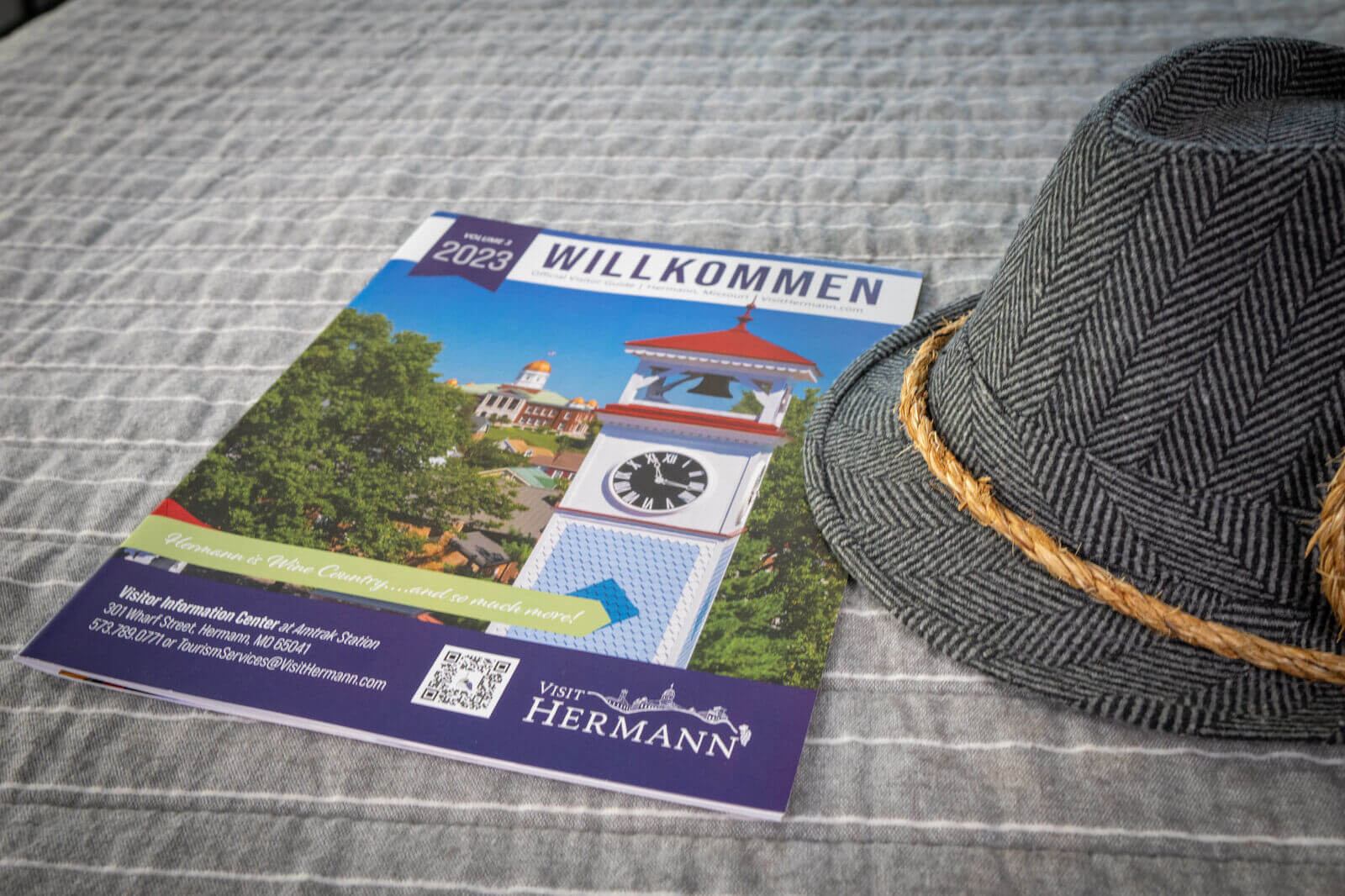 Monday, Monday: Extend Your Stay in Hermann for a Whole Different Vibe
October 3, 2023
Fall is a busy time in Hermann, with festivals galore. City streets transform with vendors, shops, and people from all walks of life. It's a one-of-a-kind experience, but if you want something a little more low-key, extend your stay past the hustle and bustle of the weekends and see more of what Hermann has to offer every day of the week.
An added perk? Many lodging establishments offer special rates from Sunday through Thursday, making it worthwhile to extend your getaway with a different vibe. Whether you choose to explore the outdoors, pamper yourself, treat the foodie in your group to some new cuisine, shop, or explore with fewer crowds, an extra day (or three) can lead to unforgettable memories.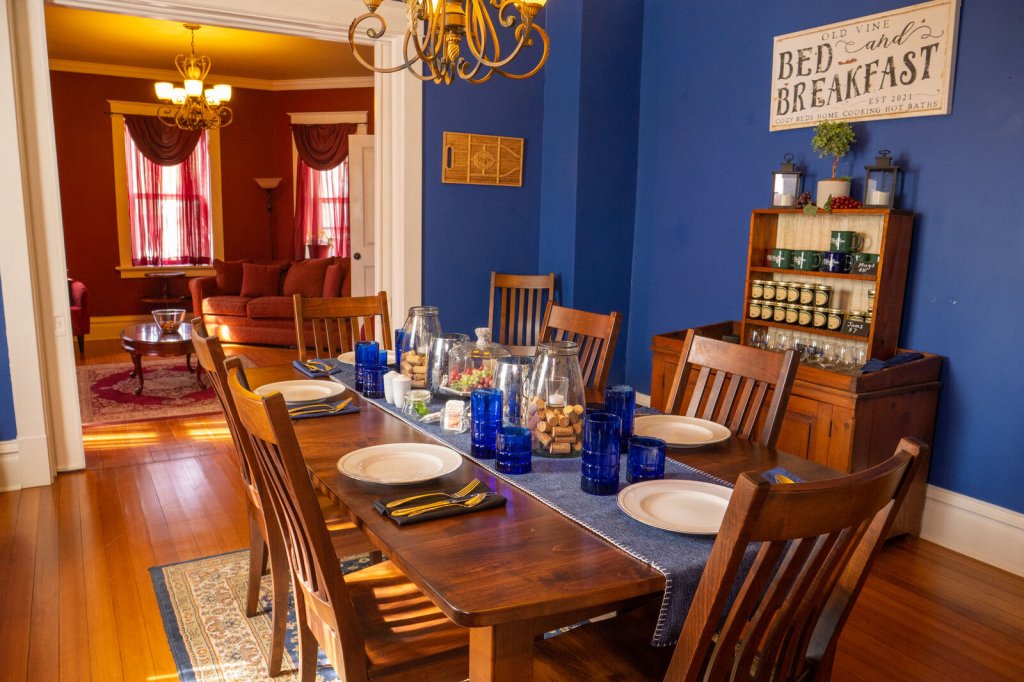 Pro tip: Check out our list of business hours as you plan your stay.
Treat Yourself to a Spa Day or Boost Your Confidence With a Makeup Class
Wind down from the weekend with a spa day. Whether you're solo or relaxing with your partner or best friend, indulge in self care that will leave you feeling revitalized. Hermann has several spas with different types of massages from Swedish to hot stone and other varieties, or you may want to try a paraffin dip, aroma therapy, or spend some time in the sauna. No matter how you'd like to spend the day, you'll find the perfect spa in Hermann.
Get glam! If you're planning on a romantic evening or fun night on the town, why not get a makeup lesson? Mother-daughter duos, friends celebrating, or if you're just treating yourself – level up your makeup skills with a class at Sarah Paige Beauty. Sarah specializes in airbrush makeup, custom contouring, and spray tans.
One More Day to Sip and Taste
Exploring local dining is a fun part of any travel experience. Extending your stay in Hermann will allow you to try new – or old favorite – cuisines. Dining in Hermann offers options that reflect the town's German heritage with a friendly atmosphere and lots of camaraderie. From casual cafes to fine dining for a date night, here are a few places where you can have unique tasting experiences:
Try an Elevated Tasting Experience at Adam Puchta Winery. Trained wine stewards lead visitors through curated wine tasting with a locally-sourced charcuterie board that complements the flavors of wines in an intimate setting. The winery's 1855 Cellar Bistro is where guests can dine in the original APW wine cellar, open seasonally (check before you plan your visit). Fresh, house-made culinary delights pair beautifully with the Adam Puchta wine.
Stone Hill Winery's Wine Experience is a personalized tasting journey. Visitors can take part in a sit-down tasting in a private room with one-on-one attention as they sample wine and enjoy a plate of wine-friendly snacks. These events are perfect for extended stays, as they're only offered Sunday through Friday. For a romantic dinner, end your day at Stone Hill's Vintage 1847 Restaurant, which serves delicious German and American favorites and house-made warm cinnamon bread pudding topped with cream sherry caramel sauce, among other delicious desserts for two.
Make your wine tasting even more special and travel in style with a limousine ride from One Chauffeur, which offers winery transport to all of Hermann's wineries.
Enjoy the Great Outdoors
Whether you're a nature enthusiast, a photographer, or just want to enjoy some spectacular fall scenery, Hermann has outdoor activities and experiences for everyone.
Take a walking tour. When temperatures are cool, the air is crisp, and the last vestiges of summer seem more pronounced, a GuidiGo walking tour is the perfect way to explore Hermann. Tour the history of Hermann at your own pace, guided by your smartphone and listen to interviews about important locations in and around town.
Soak in and preserve the views. Historic architecture and scenic views make Hermann a paradise for photographers. Whether you're a professional or you just enjoy taking snapshots, the fall landscape provides countless opportunities for captivating shots. Popular spots include the Riverfront Park, which offers beautiful views of the Missouri River and surrounding bluffs, Graham Cave State Park, and Grand Bluffs Conservation Area.
Rent an e-bike. Pedego Hermann E-Bike Rentals has an array of electric bicycles to rent. Cycle through Hermann and witness the fall foliage, or Hermann is just a short distance from the Katy Trail, a 240-mile hiking and biking trail. The McKittrick trailhead is just two miles north of Hermann and offers parking and restrooms.
Shop 'Til You Drop
Do you love shopping or looking for the perfect antique to add to your collection? Of course you do! Hermann is full of shopping and antique shops (and even an antique auction on Thursdays) with something for every shopper in your group.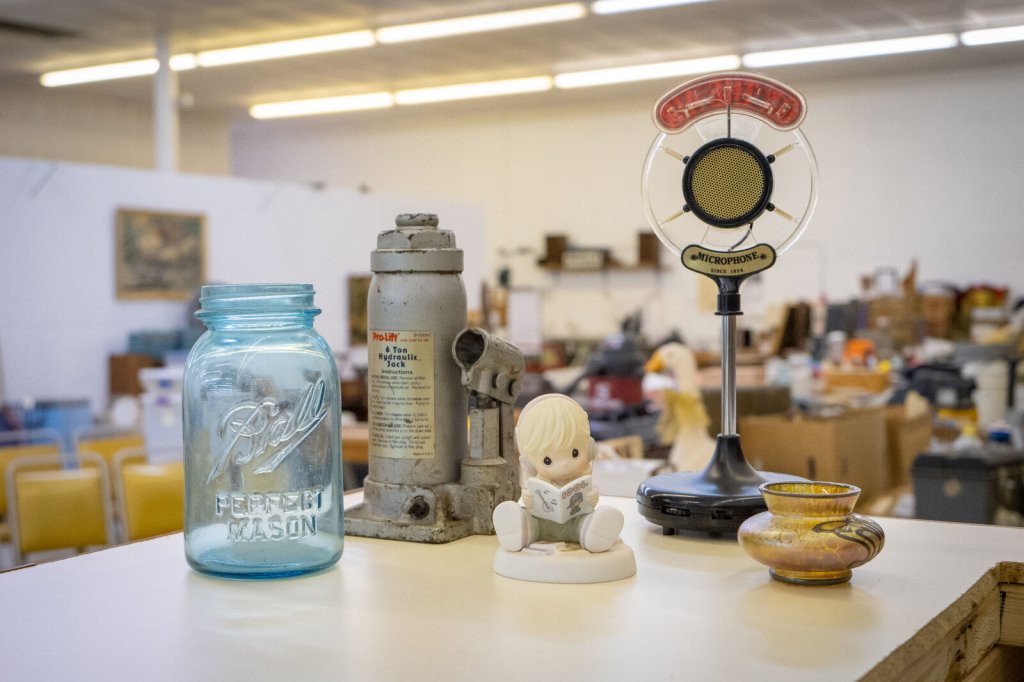 The thrill of the hunt, searching for hidden gems, and discovering interesting items is a great way to spend your extended stay. Hermann has dozens of shops with everything from food and drinks to souvenirs, clothes, fabric, antiques, and more.
Get started planning your stay or get inspiration for your trip today.