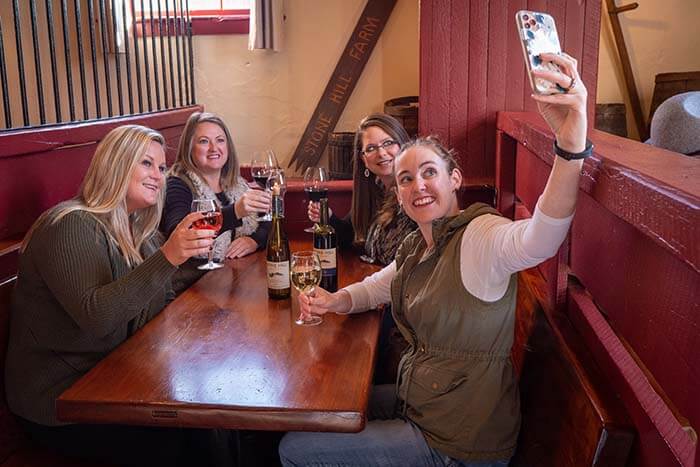 A Hermann Galentine's Day Guide
January 27, 2022
Planning a Galentine's Day to remember?
No, that isn't a typo. Galentine's Day might be a made-up, silly-ish word, but it's a great way to honor your platonic connections. So, why not celebrate it, we say? For those of us who aren't coupled up, it's a great opportunity to shower our best friends with affection—and receive it in return. The coolest part about the holiday? It has become more inclusive throughout time, so it's no longer just for ladies—both men and women can partake in the festivities!
If you want to join in on the fun, Hermann has plenty of great gifts and destinations to make the perfect Galentine's day possible. Whether you're looking for a fun night out or a girls night in, read along to discover all of the Galentine's day possibilities in Hermann!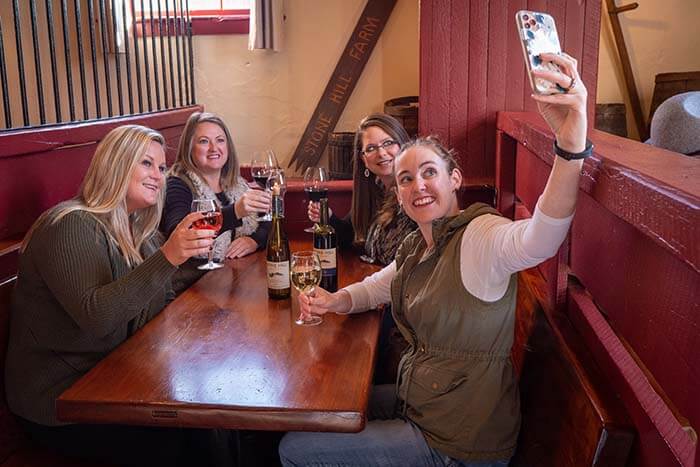 Chocolate & Wine–Need We Say More?
Apart from you and your bestie, this may just be the best duo to ever exist. Nothing says, "I love ya, pal" more than a box of chocolates and a bottle of wine. How convenient is it then, that Hermann has the best selections of both? Check out Ricky's Chocolate Box for delicious, hand-made chocolates, or stop by Sugar Momma's for some old-fashioned favorites! As far as the wine goes, Hermann has no shortage of wineries to choose from. We recommend trying Impulse from Adam Puchta Winery for the perfect wine and chocolate pairing.
Side note for the guys– whiskey pairs well with chocolate too! Discover new spirits at local distilleries like Fernweh, Black Shire or Copper Mule to find the best bourbon & chocolate matches. Fine tune the match with a cigar from HogsHead Cigars & Fine Tobacco.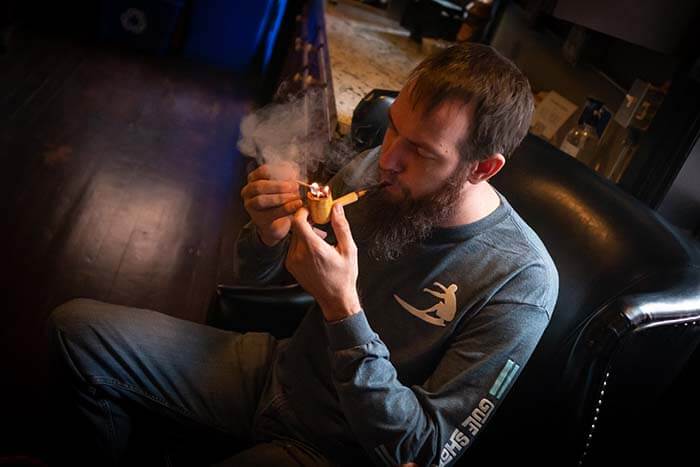 Specialty Bouquets & Gifts
Another great way to surprise your galentine is with a lovely bouquet! Charming and classy, a floral bouquet is a surefire way to make any friendship bloom. Hermann is home to Terraflora Botanicals & Gifts, a flower boutique with an assortment of unique gifts as well! During such a popular time of year we suggest ordering ahead. Of course, there are a great selection of gift shops and boutiques around town with gifts for everyone in your life. Gifting to a special kid or game-lover? Check out the selection of toys and games at Espresso Laine and Blondie's Dolls Toy Shop. Looking for a special saying to share a sentiment? Be sure to browse Tattered Mercantile on the same street. Have a special pet or animal lover in your life? Check out the selection at Seasonal Treasures & Gifts. Have a friend who keeps up with the trends? Check out the fashion finds at The Vine, Rachel's Rustic Room, or Riverview Boutique.
Dinner Date
Who says dinner dates have to be strictly for lovers? Platonic dates are a fantastic way to bond with a friend. You really can't miss an opportunity that involves both food and friends. Sip signature drinks and enjoy easy conversation at Hermannhof's Hofgarten, a stunning outdoor area along Frene Creek near the Missouri River. Then, when you're ready for some delicious food, stop by Tin Mill Restaurant for some German comfort food favorites or Tin Mill Brewery for a more causal experience.
(Psst) Local Tip: the Creme Brûlée Cheesecake at Fernweh Distilling is to die for!
In Hermann, you can't go wrong. You and your pal will leave feeling full of food and full of love wherever you choose to go!
Galentine's Day is a wonderful celebration that all friends can enjoy. Whether you're going out or staying in, celebrating with your best friend or your entire crew, you're bound to have fun doing it in Hermann! For more Valentine's Day tips, check out our most recent blog post, Valentine's Day in Hermann to spark some other ideas for you and your romantic partner!