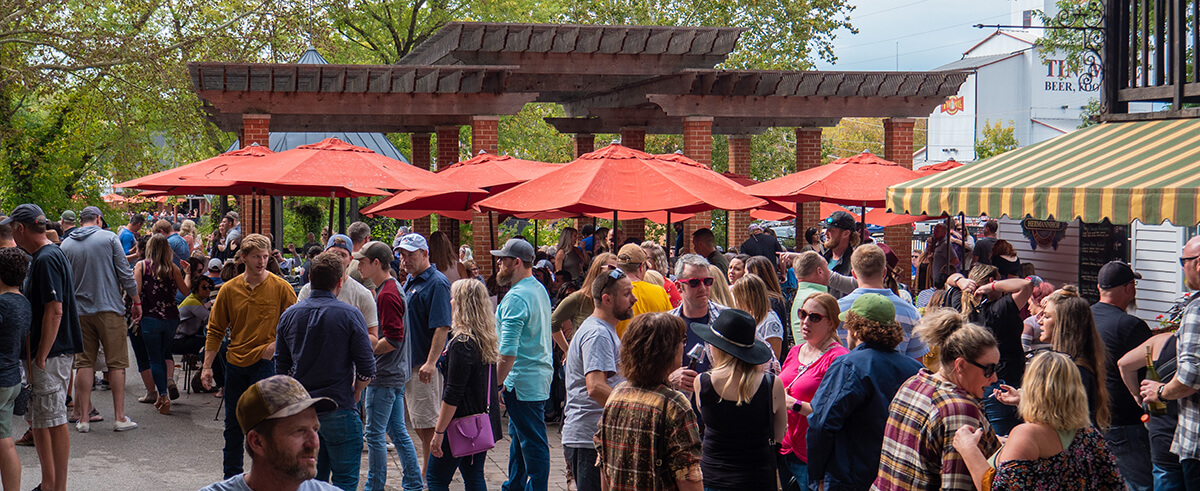 The Ultimate Guide to Hermann's 2023 Oktoberfest
September 15, 2023
The leaves are beginning their annual turn from green to vibrant red, orange, and yellow. Halloween decorations are making their appearance on shelves, and pumpkin spice lattes are now the punchline of everyone's jokes. Fall is just around the corner, and with it comes Hermann's annual Oktoberfest.
Immerse your senses with the sights, sounds, and aromatic smells of authentic German food, music, and activities. Hosted each weekend in October, the festival features events focused on German Heritage. Below, you'll find the ultimate guide to getting the full experience of Oktoberfest in Hermann.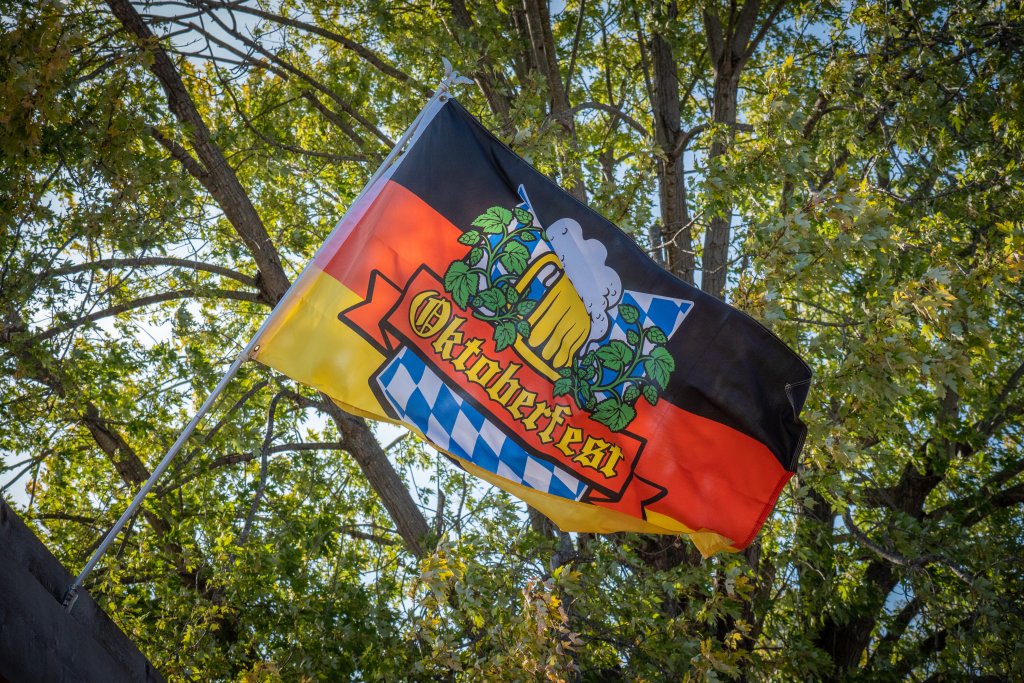 Things to Do During Oktoberfest
The Visit Hermann website has a packed events calendar that highlights the full lineup of live music. Hosted day and night, there's something for everyone, whether you want to follow the live music around town, or pop into a winery or restaurant. You'll also find several brat stands, as well as local craft beer, wine, and spirits available around town to celebrate the spirit of Oktoberfest.
It's not a proper Oktoberfest without a polka tune by the Loehnig German Band. They'll be entertaining guests the first four Saturday afternoons in October at the Historic Festhalle at the Inn at Hermannhof. The Loehnig German Band has performed since the late 1970s. They specialize in German folk music, like waltzes, polkas, schottisches, vocals, and yodeling. They also play unique selections of Slovenian and Czech music on the button-box accordion. Clap, dance, and enjoy traditional German food and beverages for the afternoon.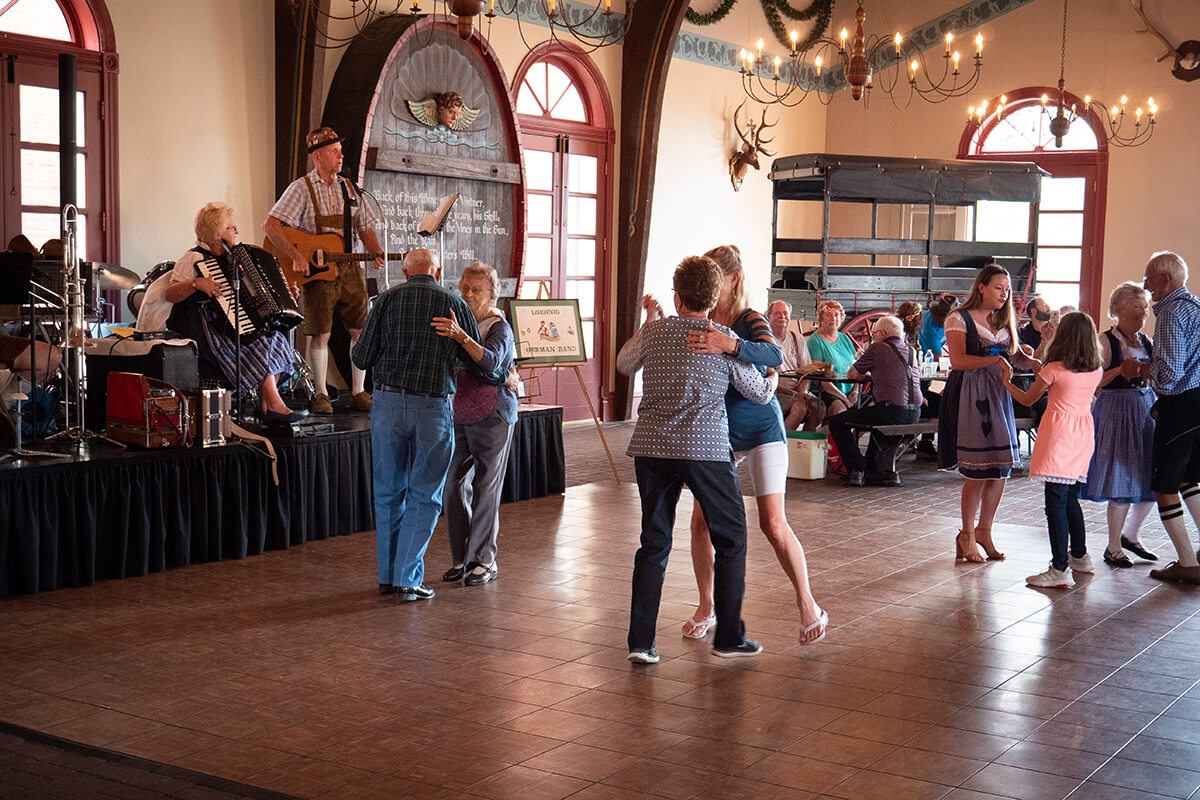 Show Off Your Strength in the Annual Stein Hoisting Contest
Each year, beer aficionados gather to see who can hold a stein full of brew the longest. It sounds easier than it is! This friendly competition takes place every Saturday night at 8pm in the Jaycees Biergarten at Sesquicentennial Park. Do you have what it takes?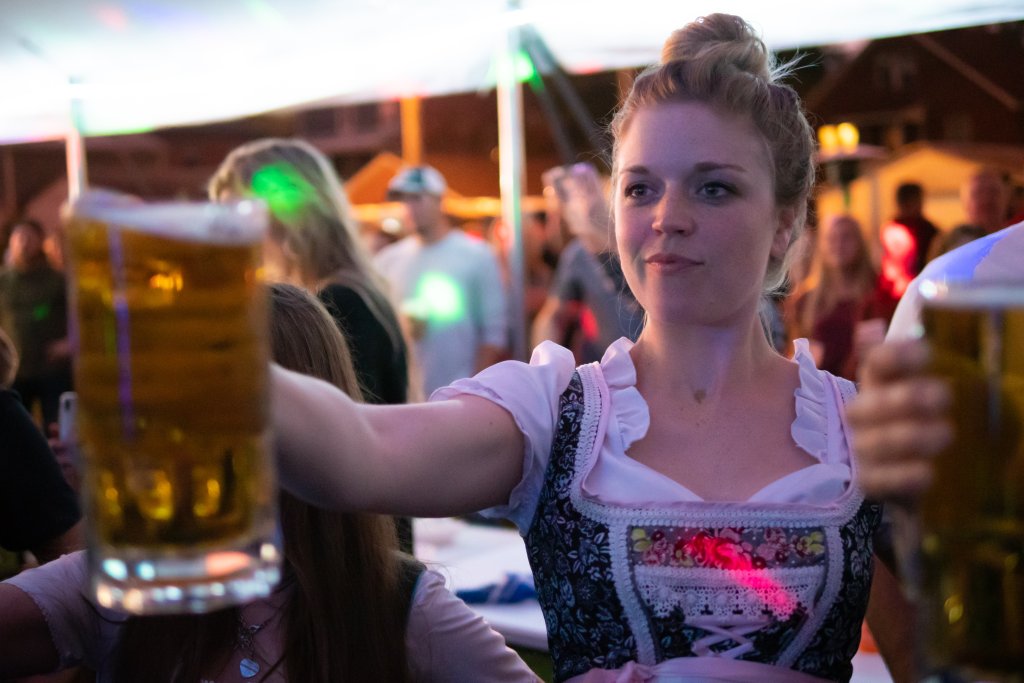 Attend the 71st Annual Arts & Crafts Festival
The Brush and Palette Club will host the popular arts and crafts festival October 14-15, from 10 am to 5 pm Saturday and 10 am to 4pm Sunday, at Hermann Middle School. Check out more than 70 juried vendors with unique arts, crafts, and antique displays. 
Shop Local Businesses on Sundays
After a weekend of delicious food, good music, and camaraderie, bring something special home with you to commemorate your Oktoberfest experience. Local shops offer everything from food to unique gifts and collectibles, making Sunday a perfect time to stroll through town and browse for your 2023 Hermann Oktoberfest souvenir.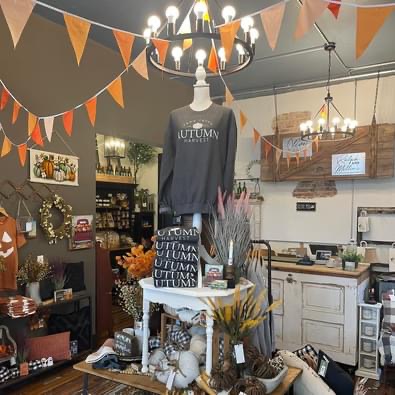 For more ideas of things to do, check out some of Hermann's museums, historical places, outdoor adventures, and so much more!
Where to Find Authentic German Fare
Hermann's deep German roots are deliciously on display with traditional German fare at many local restaurants, like these:
Eat Like the Locals
Start your day with a delicious, stick-to-your-ribs breakfast. Local favorites include:
For a late-night snack, stop here: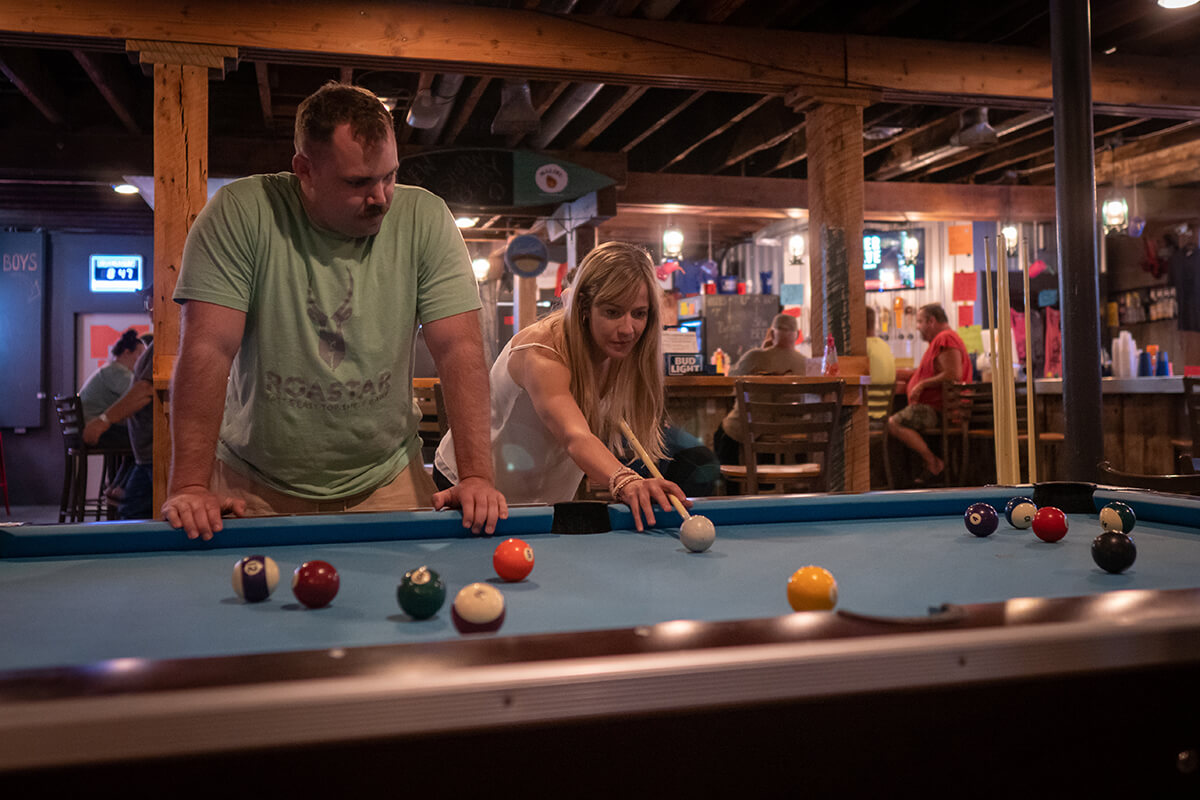 When It's Time to Rest . . . We've Got You Covered
Oktoberfest weekends are very popular and book well in advance, but tent camping in the Hermann city park campground is an excellent option to consider. There is wide availability for tents in the campground and, as an added perk, transportation services will pick you up at your tent to take you to Hermann wineries, breweries, distilleries, or a beer garden.
Transportation Options Abound in Hermann
Amtrak has four daily stops in Hermann from Kansas City or St. Louis, making it easy to get to downtown Hermann to join the fun. Once you're in Hermann, there are several ways to get around, from a shuttle, to trolley, or even cycling. Downtown Hermann is walkable as well!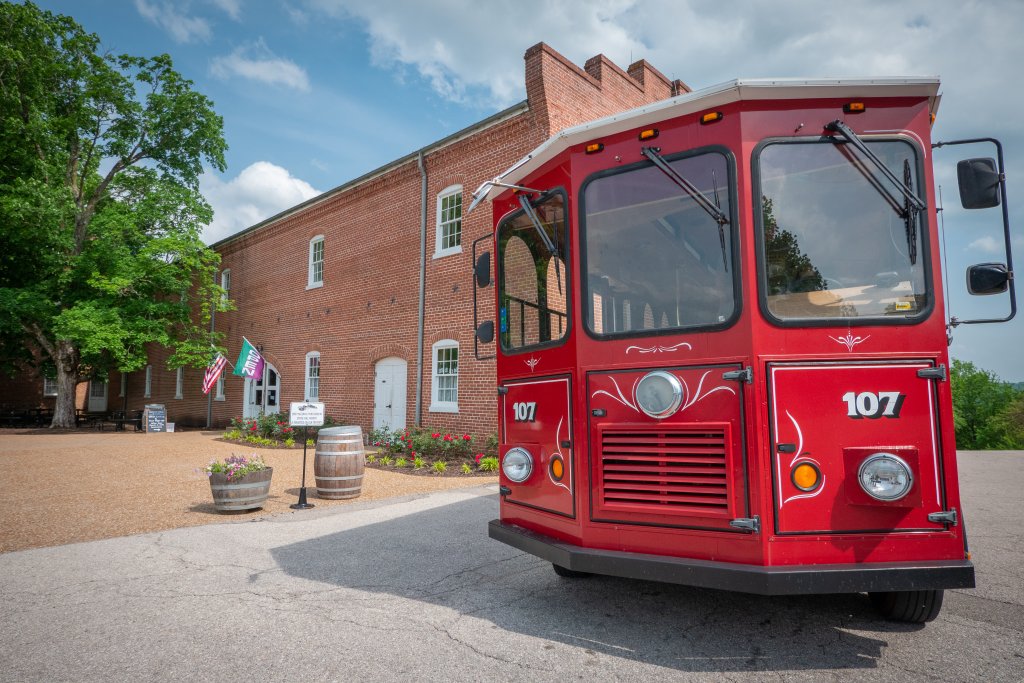 Tips for the Road: Make Your Oktoberfest Visit One to Remember
Fall weather in Missouri can be unpredictable, so be sure to wear layers to be comfortable with the changing autumn temps. Don't forget flat, sturdy shoes for walking throughout town or potentially uneven terrain, like hills.
With all the handcrafted wine and German sausage, savvy Oktoberfest goers will bring a cooler to take home delicious souvenirs.
Visitor Information Center
The Visitor Information Center at the Amtrak station has everything you need to decide what to do while you're in town. Pick up maps, the Oktoberfest schedule of events, and restaurant menus in one convenient location.
Visitors can also find restrooms, lockers, catch a trolley, taxi, limo or other ride to travel from the Amtrak station to your next stop for fun.
Don't forget to tag @VisitHermann and #HermannOktoberfest2023 on Facebook and Instagram to show off your Oktoberfest fun. Reach out to our team of local experts for more information on planning your Oktoberfest trip: 573-789-0771 or TourismServices@VisitHermann.com.