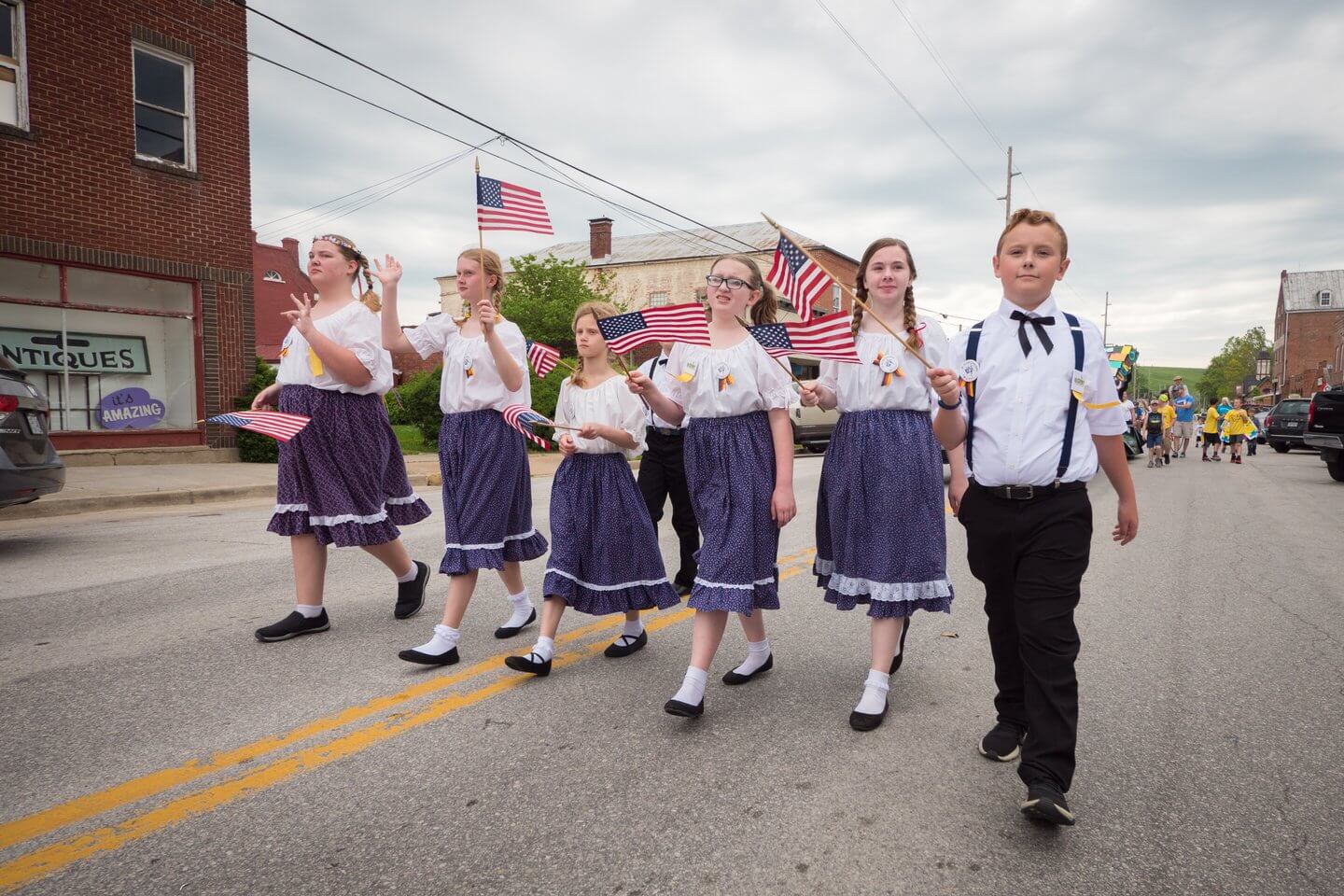 Summertime Fun Abounds — Plan Your Early Summer Getaway in Hermann
May 2, 2023
Sunglasses, check! Adventuring spirit, check! Friends, check!
Gather your best friends or family and make your way to Hermann, Missouri, for an unforgettable early summer getaway. Whether you're looking for a family adventure, a romantic escape, a girls or guys night out, or anything in between, Hermann will deliver.
Nestled among the rolling hills of the Missouri River Valley, Hermann is the heart of Missouri Wine Country with loads of attractions, dining, spectacular views, festivals …and so much more! Mark your calendars now as the summer season kicks off.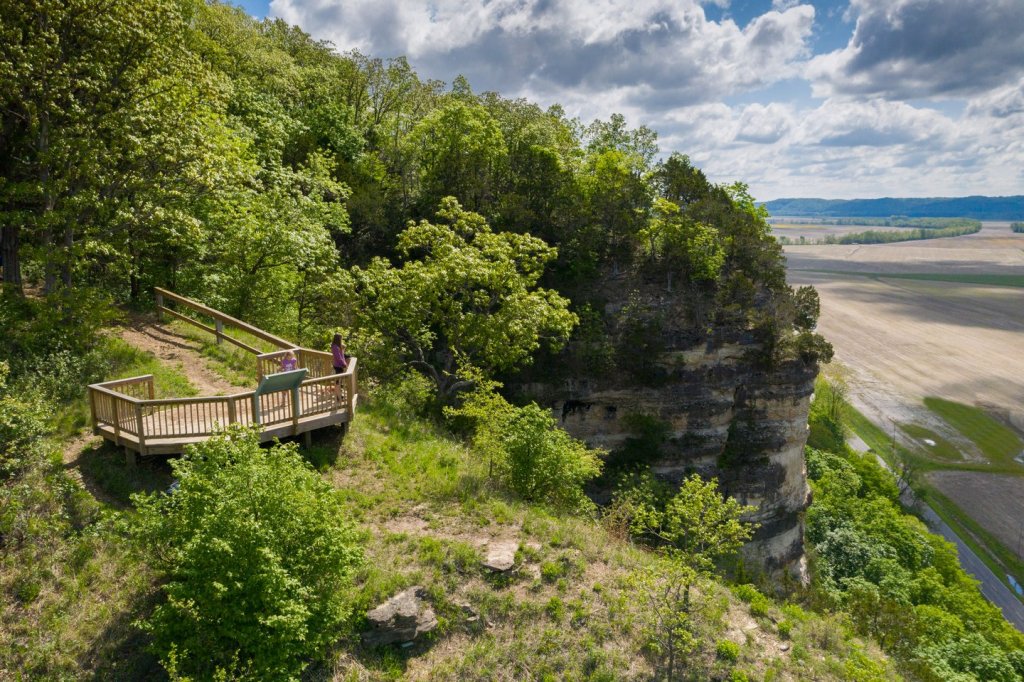 Take in the Great Outdoors with Summer Events Galore
As the days get longer and warmer, Hermann has an events lineup sure to please, from wine trails to garden tours, cycling events, and festivals. Below are a few upcoming events to help round out your calendar.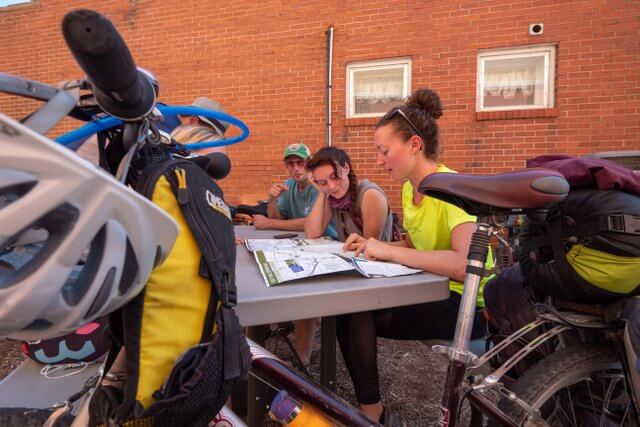 Tour of Hermann Gravel Challenge – Saturday, May 6 to Sunday, May 7
Cyclists from all around should plan to attend the 10th annual Tour of Hermann Gravel Challenge, a gravel ride where participants can tackle as many as five challenging scenic loops on the roads surrounding picturesque Hermann, Missouri. This event is for any experience level, including beginners. Riders can take on as little as one loop or all five.
71st Annual Maifest – Friday, May 19 to Sunday, May 21
One of Missouri's oldest German festivals. Maifest includes live music, Maypole dancers, the Volksplatz marketplace, beer gardens, traditional German food, a children's parade, activities for children, and craft demonstrations.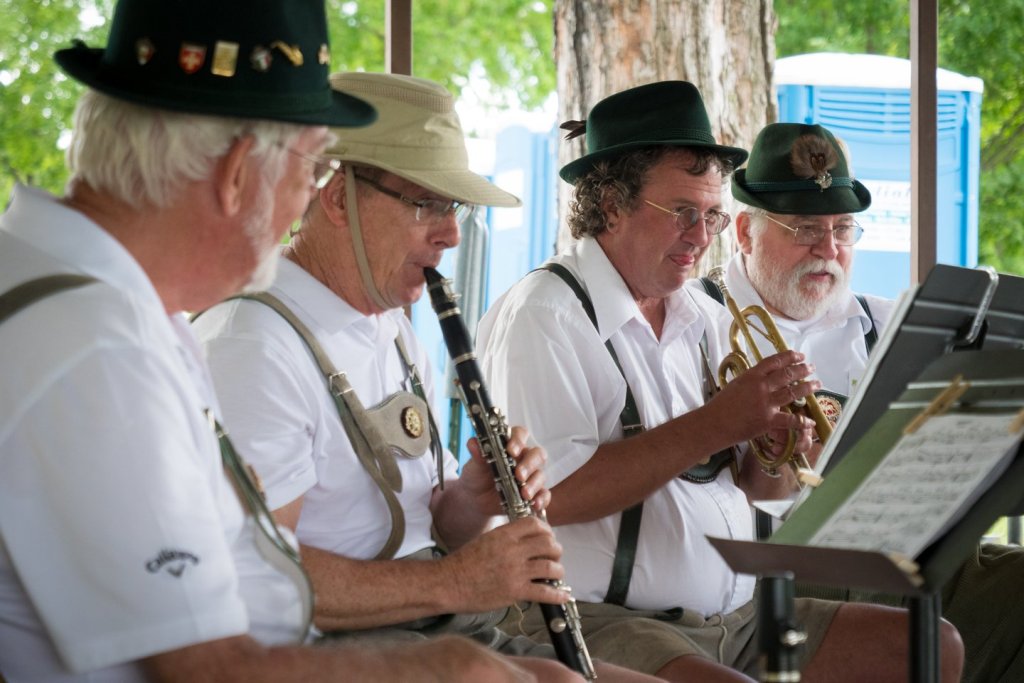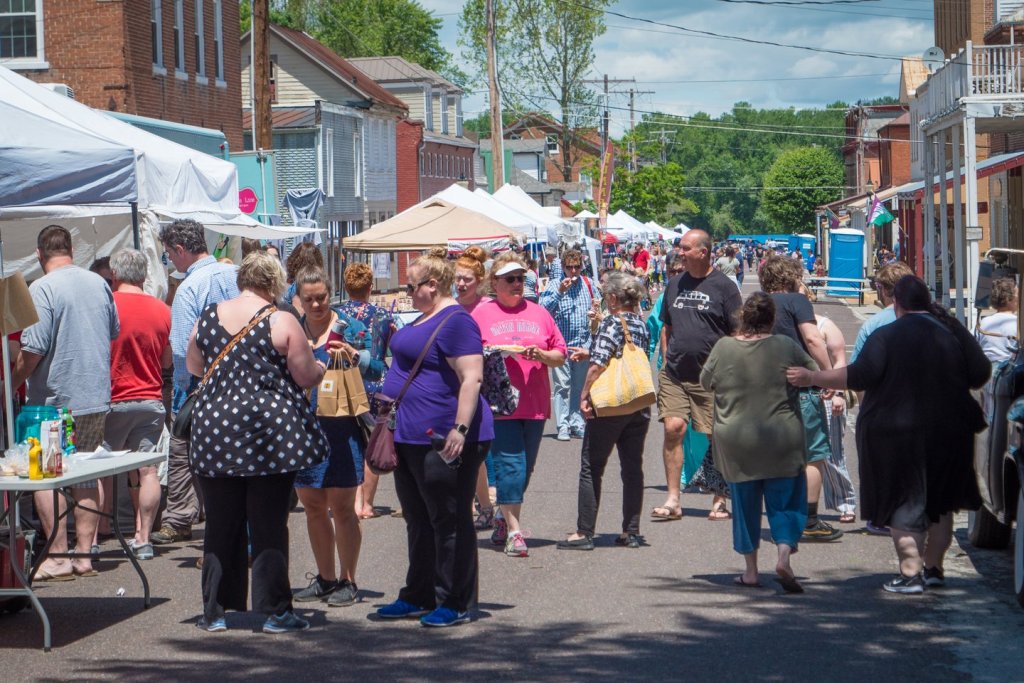 Hermann Garden Tour – Saturday, June 3 to Sunday, June 4
Walk into private gardens filled with early summer flowers, herbs, and vegetables as part of the Hermann Garden Tour. Visit with the gardeners. Enjoy a walking tour of our town gardens and drive to gardens in the hills surrounding Hermann. Discounts are available for groups of 10 or more who pre-book.
There's Always Something to Do
Even when there's not a festival or event scheduled, there's something to do in Hermann. Known as a walkable town, visitors can take a stroll around the historic district or try one or more curated self-guided walking tours. German immigrants settled here in the early 1800s, and much of the architecture still nods to the mid-19th century. Learn about Hermann's founding, its wine industry, and some of the city's claims to fame. The city also has many museums and historical sites to visit , including some lesser-known, such as the City of Hermann Caboose museum and the Fire Company Museum.
For the artists and art-lovers, Hermann has murals at venues both indoor and outdoor, each with its own story to tell. Check out our mural guide with history, addresses, and nearby attractions, or explore with your group during your outing.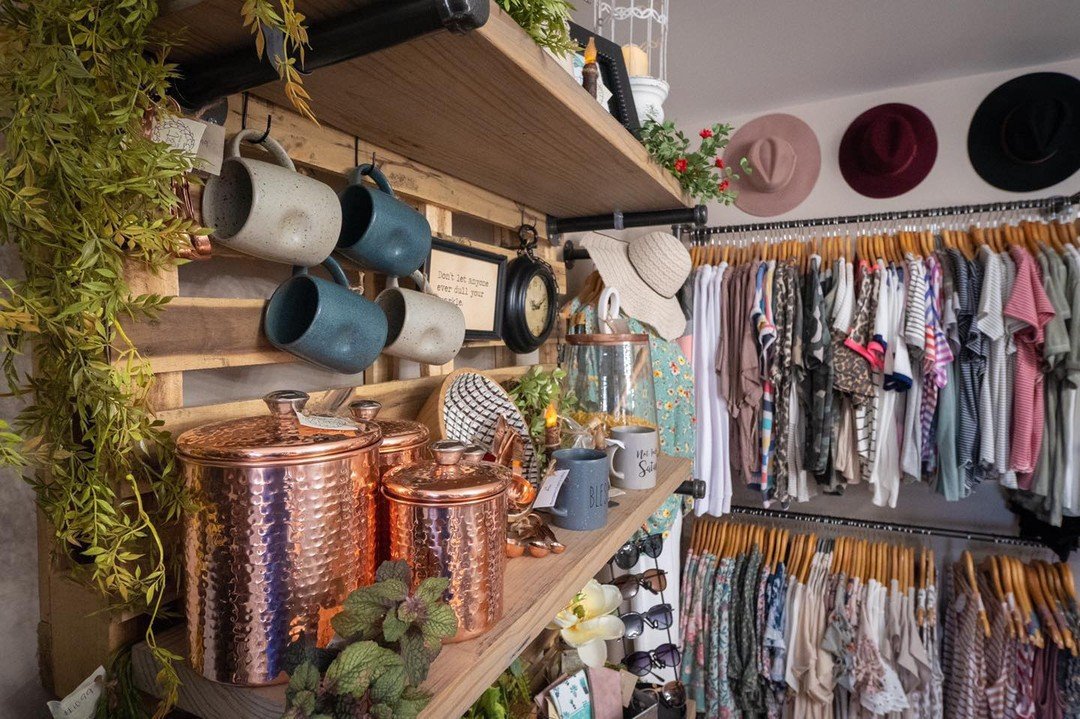 While enjoying a stroll, be sure to check out Hermann's vibrant shopping district with more than 30 shops offering everything from antiques to furniture, food, books, unique gifts, and even biweekly consignment auctions.
Hermann is also a hiker and cyclist's dream with nearby state parks and conservation areas ready to be explored. And for cyclists, a protected eight-foot bike lane on the Missouri River Bridge provides safe access to the Katy Trail, the nation's longest rails-to-trails project.
Food and Drink Lover's Delight
Hermann has dining options for everyone with eateries serving breakfast, lunch, dinner, and drinks. Dining establishments include everything from cold cuts and deli sandwiches to traditional German cuisine. Hermann is also home to an abundance of wineries, distilleries, and breweries.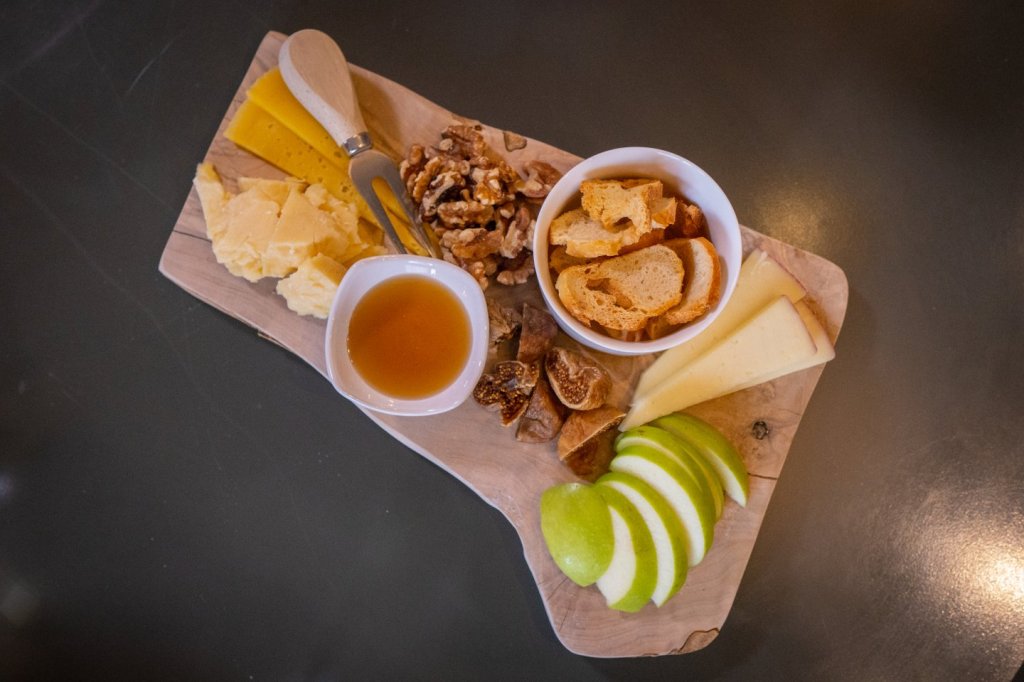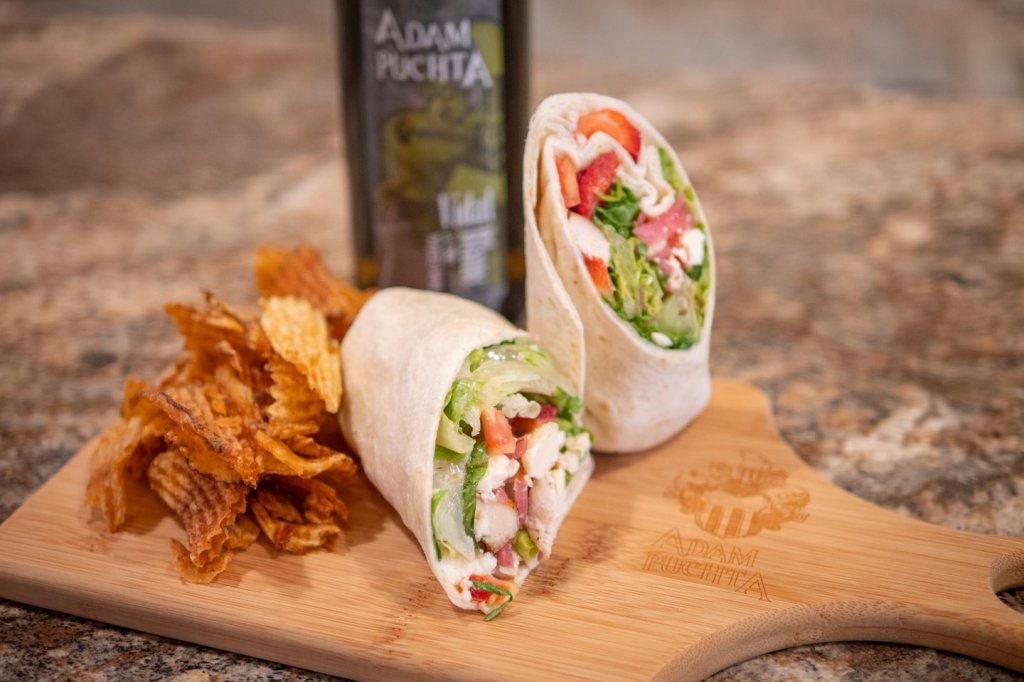 A Night on the Town
Hermann comes alive at night with an array of establishments offering live music, food, and entertainment. Downtown is perfect for late nights with friends and family where you'll enjoy music, camaraderie, and libations ranging from frozen cocktails to artisan brews and locally distilled bourbons. Hermann 1837 Cellar Bar hosts live music seven nights a week, May through October. And don't forget — Hermann is the heart and soul of Missouri wine country.
After a day at local wineries, check out Bar Vin, for a vast array of wines of different styles and regions. Find your way to their speakeasy-style lower level with a pre-prohibition era cocktail list.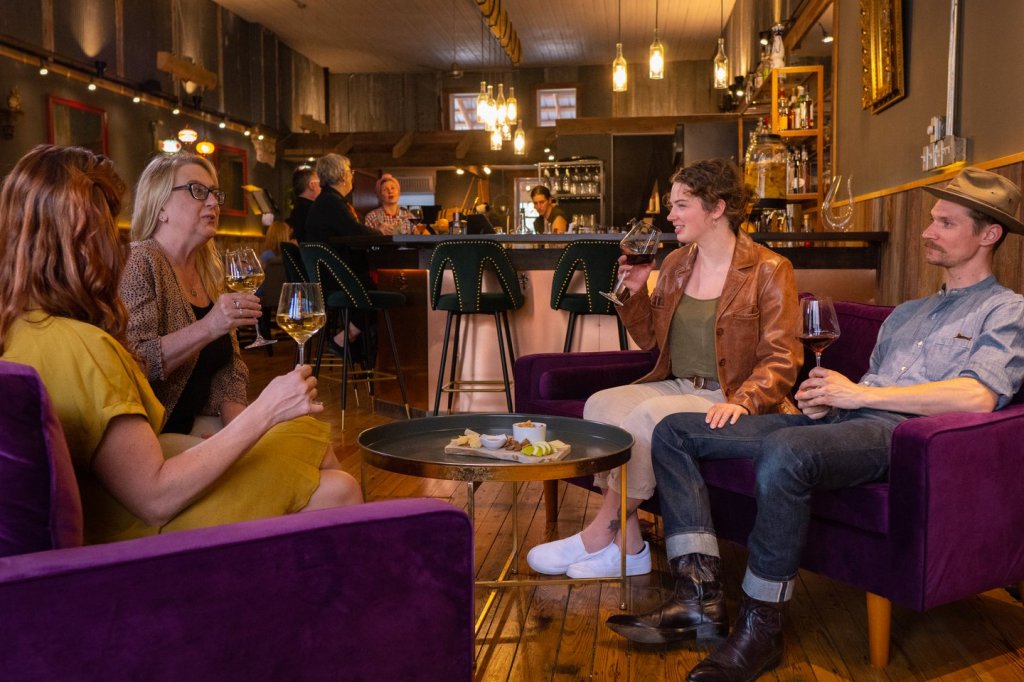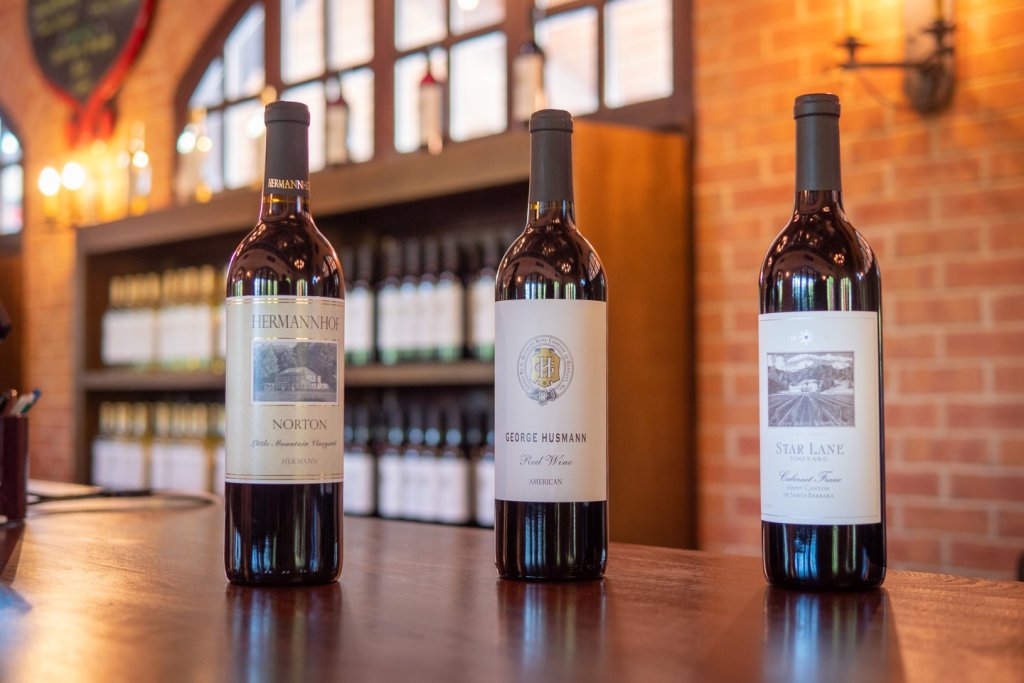 Stay Awhile
Whether you want to stay one night, a weekend, or longer, Hermann has the perfect home away from home. Check out our amenities from RV and tent camping to luxury suites, historic homes, inns and more.
Need help planning your early summer getaway? Contact the Visitor Information Center at Amtrak Station by calling 573-798-0771 or emailing TourismServices@VisitHermann.com. Visit us online to use the free trip planner tool.