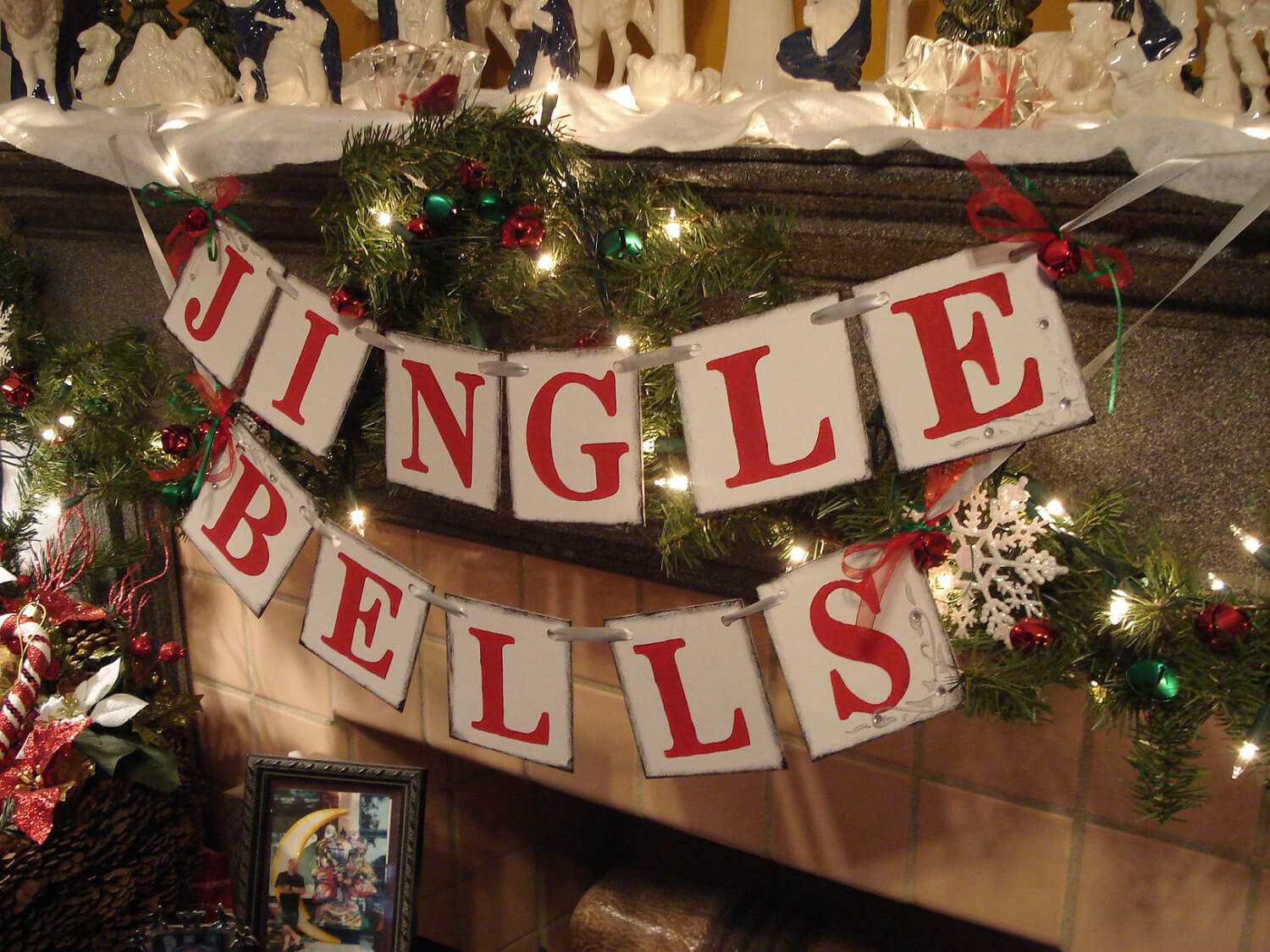 Kick Off Your Holiday Season in Hermann, MO Starting This Weekend
November 18, 2022
A traditional lantern parade, German Christmas markets, holiday house tour, and pipe organ kick off the holiday fun in the historic German village of Hermann.
Twinkling lights, garland, and decked out Christmas trees are just the beginning of the holiday magic in Hermann, MO. Starting just before Thanksgiving, ramping up through December, and ending with the annual ringing of the bell in the Clock Tower to usher in the New Year, Hermann is the perfect place to find merriment and honor traditions both old and new this holiday season.
Kick Off the Season With the Children's Lantern Parade
The day after Thanksgiving, once the roasted turkey, stuffing, and sides have all been enjoyed, families can head over to the annual Children's Lantern Parade. The official Christmas season kicks off with this event created to show children their role as sparks of light in the dark of night.
Participants are encouraged to bring their own lanterns, created from tin cans, paper lanterns, or whatever their imagination and creativity can bring to life. The Blank Canvas Gallery and Studio also has lanterns for children to decorate free of charge, but you have to stop by before Nov. 25.
Tour Homes and Get Inspired
The annual Hermann Holiday House Tour is as popular as it is fun. Check out 10 diverse, historical homes, each with their own unique character. Abounding with holiday spirit, these homes are warm and inviting, and offer guests ideas on how to accessorize their own holiday oasis.
Wreaths, table settings, themed trees, furniture, decor, and florals are just some of the festive delights visitors can enjoy Saturday, December 3. Tickets are required and limited, so be sure to get them in advance.
Holiday Concerts for All
One of the most magical parts of the holiday season is the music, which evokes a sense of joy, peace, and excitement all season long.
The Sounds of Starkenburg concerts feature pipe organ music with guest vocalists and musicians. Held at the historic St. Martin's Church Museum in Starkenburg, visitors should plan to attend either a 2 or 5 pm concert this Saturday, November 26. Admission is a free-will donation.
St. Paul United Church of Christ will host its "Sing We Now of Christmas" concert Sunday, December 18. A bell choir, senior choir, and Riverside Singers all will sing Christmas favorites for all to enjoy.
Shop 'Til You Drop at Hermann's Christmas Markets
Stone Hill Winery's Kristkindl Markt is set for December 3-4. The traditional German Christmas market is held in the winery's Sherry House and offers handcrafted gifts, caroling, mulled wine and even a gingerbread house contest.
Set for Saturday and Sunday, December 10-11, Hermannhof's Christkindl Markt at the Historic Festhalle features gifts, decor, crafts, and things to eat, all with the ambience of a European Christmas market.
Also December 10, Fernweh Distilling Co. will host a Christmas Market with handmade gifts by local artists, makers, and crafters that make it easy to shop small and support local.
Christmas Celebrations with a Cause
Christmas is a season of giving, and Hermann is home to several events that promote goodwill.
The 34th annual Great Stone Hill Beast Feast, a wild game dinner and auction fundraiser, will take place on Friday, December 9. This year, guests dressed in their Christmas best, will step back in time to Christmas 1847, which was the year that Stone Hill Winery was established. This event will allow visitors to experience the gift of giving to the greater good. Live and silent auctions, raffles, and a very special Christmas guest make the evening unforgettable. All proceeds will benefit the Leukemia and Lymphoma Society-Gateway Chapter. To date, this event has raised nearly $500,000! Purchase your tickets today and help reach this year's goal of $35,000. 
Tip your glass to a great cause. Saturday, December 10 is the annual Santa Rampage pub crawl. Crawlers are encouraged to dress in their favorite Santa or holiday costume to bring cheer to the streets of Hermann before heading to the Tin Mill Restaurant's Celebration Hall for a silent auction, raffles, drinks and dancing. This event benefits the Community Christmas Program.
Creating the perfect Christmas tablescape is an art form. View elaborately decorated tablescapes from elegant to country, and everything in between, Saturday and Sunday, December 3-4, at the historic Rotunda Building. Sip on cider as you wander through the Rotunda Building choosing your favorite tablescape for which to cast your vote. The Christmas Tablescapes event benefits Gasconade County Historical Society, preserving the history of the county and its residents. This fun event is sure to spark inspiration for your own table settings.
No matter how you like to celebrate the season, Hermann is the place to "have yourself a merry little Christmas."