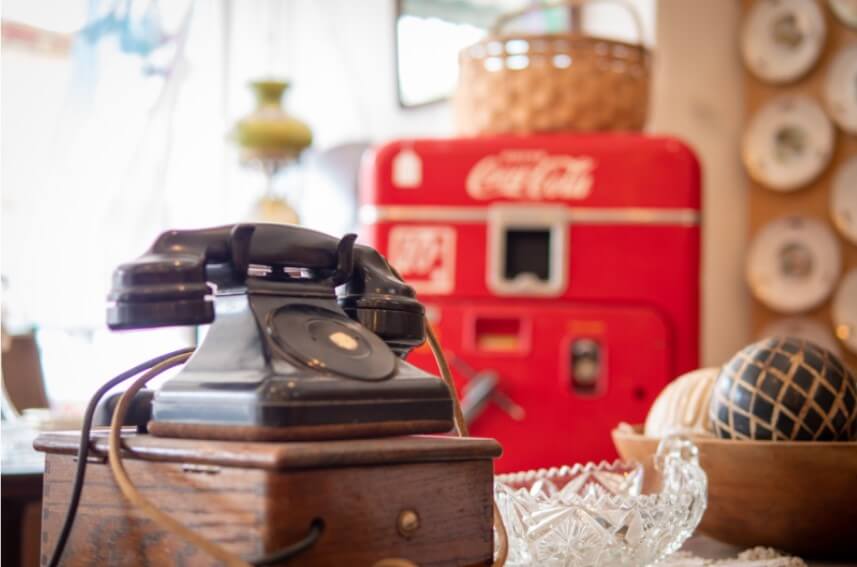 A Treasure Finder's Guide to Antiquary in Hermann 
April 18, 2022
If you're looking for a unique and stylish way to decorate your home, consider starting with antique shopping. Antique stores are a great place to find one-of-a-kind pieces that add lots of character to your space. Antiques are also a great way to avoid supply chain delays, and they are even considered to be a sustainable design practice!  Hermann is home to many antique stores, so you can start your search right here. You're sure to find something that you love! 
To help you with your antique treasure hunt, we've listed a few of the best antique stores that Hermann has to offer!
@Antiquesunlimitedyeoldefireco
117  E 2nd Street
(573) 486-2148
Monday-Sunday, 10am – 5pm
Specializing in firefighter memorabilia, including antique helmets, nozzles, badges, and more. Also home to Ye Olde Fire Company Museum with free viewing of the owner's extensive fire memorabilia collection.
ANTIQUES UNLIMITED II
@AntiquesUnlimited2
205  E 1st Street
(573)-486-0103
Monday-Sunday, 10 am – 5 pm
Large multi-dealer antique shop, offering furniture, glassware, primitives, old toys, crocks, and  art from local artists.
ANTIQUES UNLIMITED III & Hermann MO Auctions 
@Antiques-Unlimited-3-106911554941540
513 Market Street
573-409-0019
Monday-Sunday, 10 am – 5 pm
This multi-dealer antique mall offers furniture, glassware, primitives, crocks, and more. Also bi-weekly Thursday evening consignment auctions.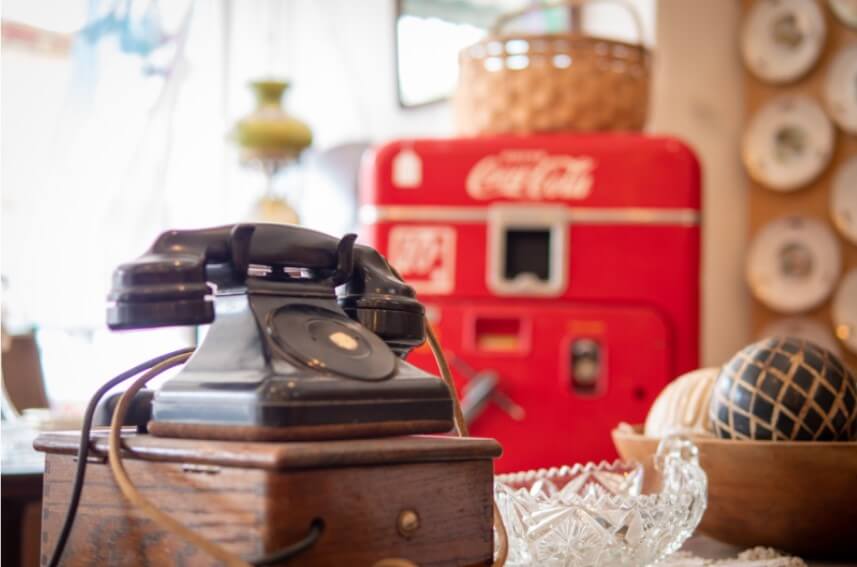 220  E 1st Street
(573) 486-9121
Monday-Tuesday, 10 am – 5 pm;  Wednesday-Saturday, 10 am – 7 pm; Sunday, 9 am  – 5 pm 
More than twenty-five vendors under one roof offering antique finds and attic treasures from the heart of the Midwest.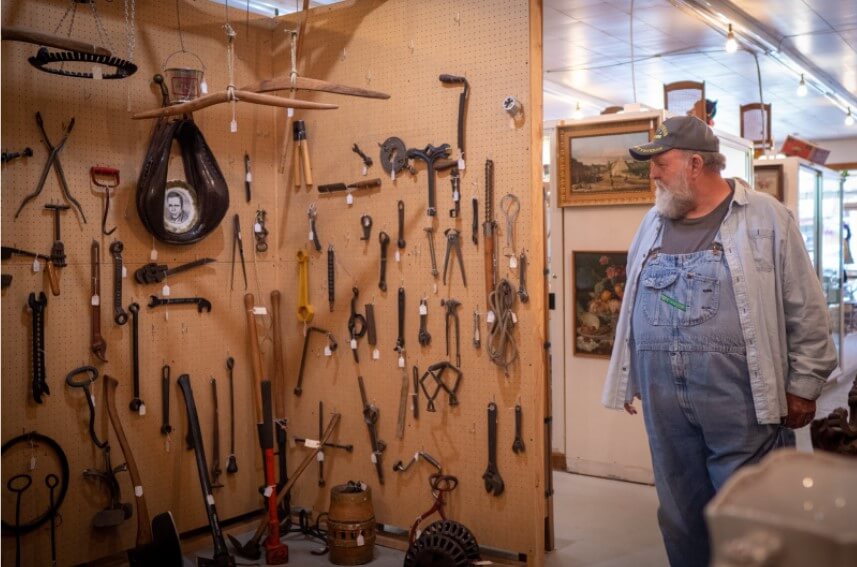 523  W 9th Street
(573) 486-5544
Monday-Saturday 10 AM-5:30 PM
The oldest antique shop in Hermann is nestled on a hill in the residential area of town, in an actual Red Barn that is over 145 years old. It offers a picker's delight of country antiques. The barn houses farm & country antiques, kitchen items, tools, lots of rusty iron, blacksmithing tools, and an owner who has used them! Visitors can rummage through architectural items and many rustic items for projects.
101 Schiller Street
(573) 819-0045
Tuesday, By Chance; Wednesday, 12pm – 5pm; Thursday-Saturday 10am – 5pm; Sunday 11am – 3pm
The Tattered Mercantile offers a combination of antiques, painted furniture, and new home decor, including a line of candles from Missouri.
Discover Your Next Treasure
There you have it, the best of Hermann Antique shopping! We hope this guide helps you along in your next big treasure hunt. Print a map here or check out the latest copy of Willkommen, our official visitor guide by subscribing to our e-newsletter here.
Be sure to stop by every store to explore all of the possibilities! In the meantime, check out our other blog posts to see what else there is to do in Hermann, and come for a day or plan your stay for your antique excursion!