Happening in Hermann
River & Lights Festival
Friday, August 14
5:00 to 9:00 p.m.
Celebrate summer with live music, food and drink at Riverfront Park the second Friday of every month. The Bluff-Tones are this month's featured performers. Sponsored by the City of Hermann and the Hermann Arts Council.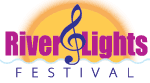 Saturday August 22
Enjoy an afternoon and evening of great jazz performances at the Amphitheater. Free!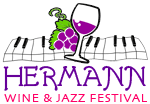 Sunday, September 13
Held three times a year, the Wedding Trail is an opportunity for engaged couples and their families to see all Hermann has to offer for a Missouri Wine Country destination wedding, from spectacular venues to lodging choices.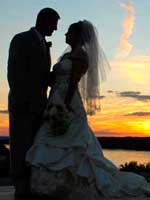 September 19-20
A citywide celebration of Hermann's unique history and heritage, featuring a major Civil War reenactment with hundreds of Union and Confederate soldiers participating in battles, town skirmishes and cannon pyrotechnics. See craftsmen at work at Hermann Farm and Deutschheim State Historic Site and treasures from Hermann's past at the Historic Hermann Museum.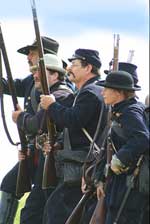 Friday and Saturday, September 25-56
The second annual William H. Pommer Concerts and Symposium, presented by Deutschheim State Historic Site, will feature concerts on Friday and Saturday and a Saturday afternoon symposium, all at the Showboat Theatre. Pommer, a well-known Missouri composer and musician, was the grandson of Caroline Pommer, who built Hermann's Pommer-Gentner House in 1840.