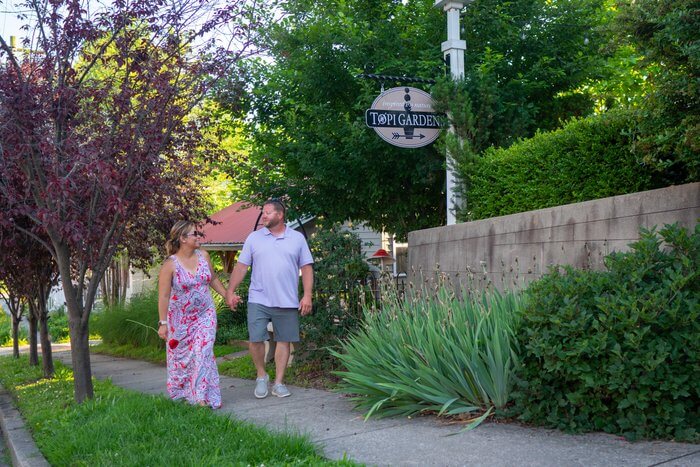 Weekday Vibes: Six Ways to Spend Your Weekday in Hermann, MO
July 29, 2022
Hermann is known for its lively, energetic, and fun festivals that span days and weekends, but the city is full of enjoyable activities to fill any fall weekday. 
Here are six ways to spend a weekday in Hermann: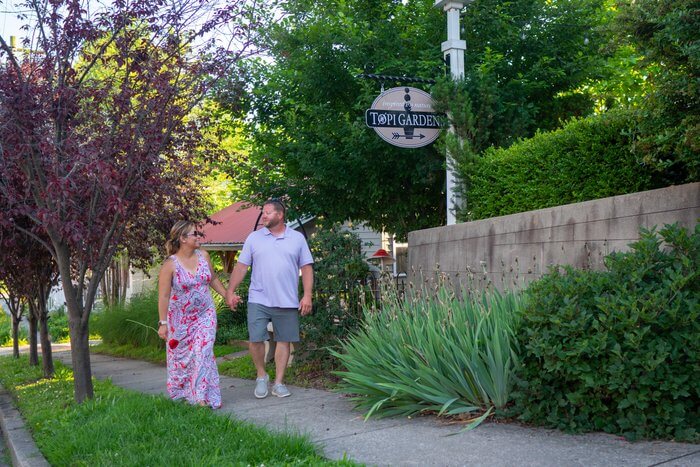 Sightseeing
Walking tours offer a different perspective of the city. Whether you choose the Riverfront Walking Tour, the Historic Buildings of East Second Walking Tour, City Park Walking Tour, or Bayer Walking Tour, there's something for everyone. 
Self-guided, these tours offer breathtaking scenery, history, and a bit of exercise if you choose a hilly path. Visitors will learn something new with every walking tour. A map of each tour is available at the Visitor Information Center, located at the Hermann Amtrak Station. Pack a picnic, or choose from a variety of lunch spots.
History Abounds
For history buffs, Hermann is the perfect day trip destination. German immigrants settled here in the early 1800s, and much of the architecture still nods to the mid-19th century. Learn about Hermann's founding, its wine industry, and some of the city's claims to fame. 
Did you know Hermann was home to the first newspaper west of the Mississippi? Visitors can even check out a print shop with a working press from the era. There are also a number of murals that depict the town's history.
Museum touring
Hermann has several unique museums. Perfect for train lovers of all ages, the Caboose Museum is in a real caboose with loads of history packed into a compact space. The Missouri River Runner Amtrak train stops 4 times in Hermann daily, so you can catch a glimpse of the train or even take the train into town or to your next destination. 
The Hermann Fire Company Museum features salvaged and restored fire equipment, with uniforms, trumpets, and usable drums dating back to 1865, along with pumpers, a quad truck, and more. And nearby, the Shrine of Our Lady of Sorrows and St. Martin's Church Museum are open year-round.
Wine Hopping
Wine isn't just for the weekends. Sure, our celebrations feature wine, but the wine flows year-round, on weekdays and weekends alike. Enjoy the views, snacks, or a meal along with your drink of choice, and all of the wineries even have gift shops.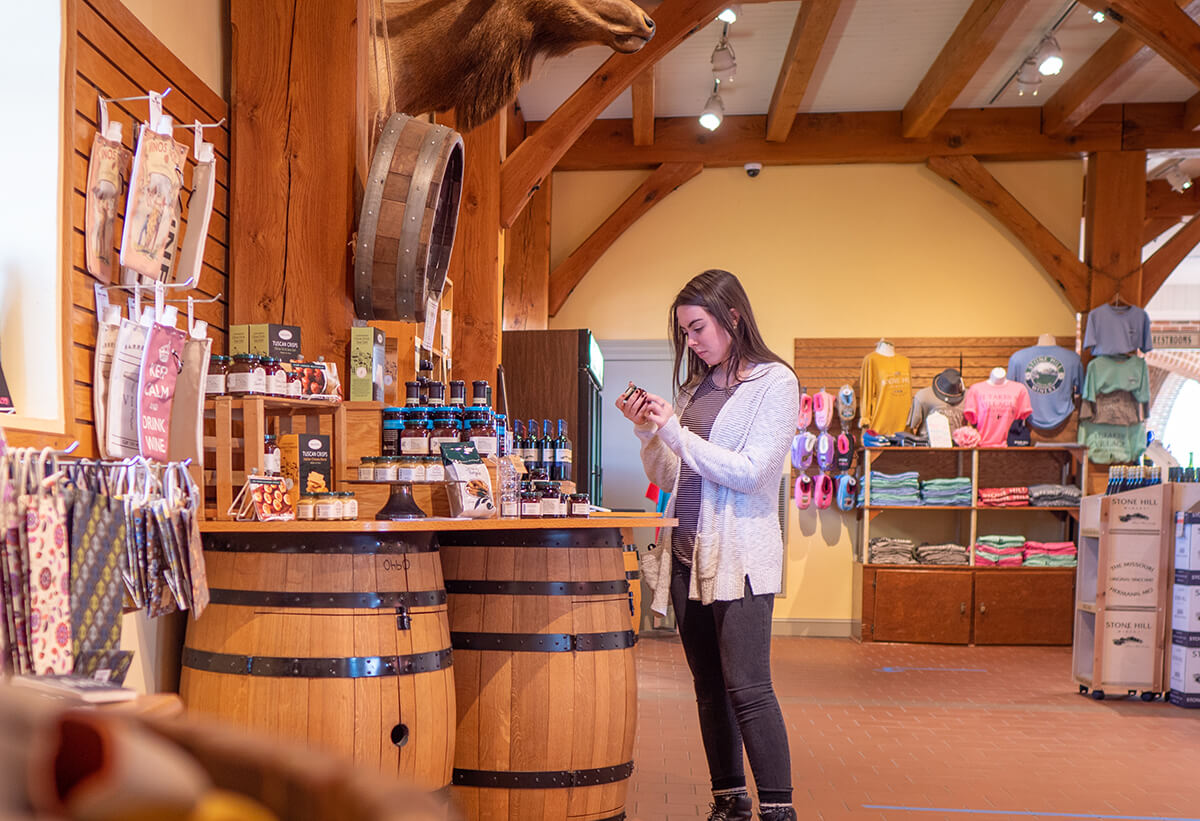 Shopping District
You may not have realized, but Hermann has a vibrant shopping district with more than 30 shops offering everything from antiques to furniture, food, books, unique gifts, and even biweekly consignment auctions. Fall is perfect for window shopping, but plan to stop in at least a few of the novelty shops.
Cycle Hermann
Hermann is a walkable town, but if cycling is your thing, Hermann is just a short stint off the Katy Trail, and the McKittrick trailhead is only a mile north of Hermann.  
Need more inspiration? We have a calendar of events and even more ways to spend your fall weekdays in the beautiful town.