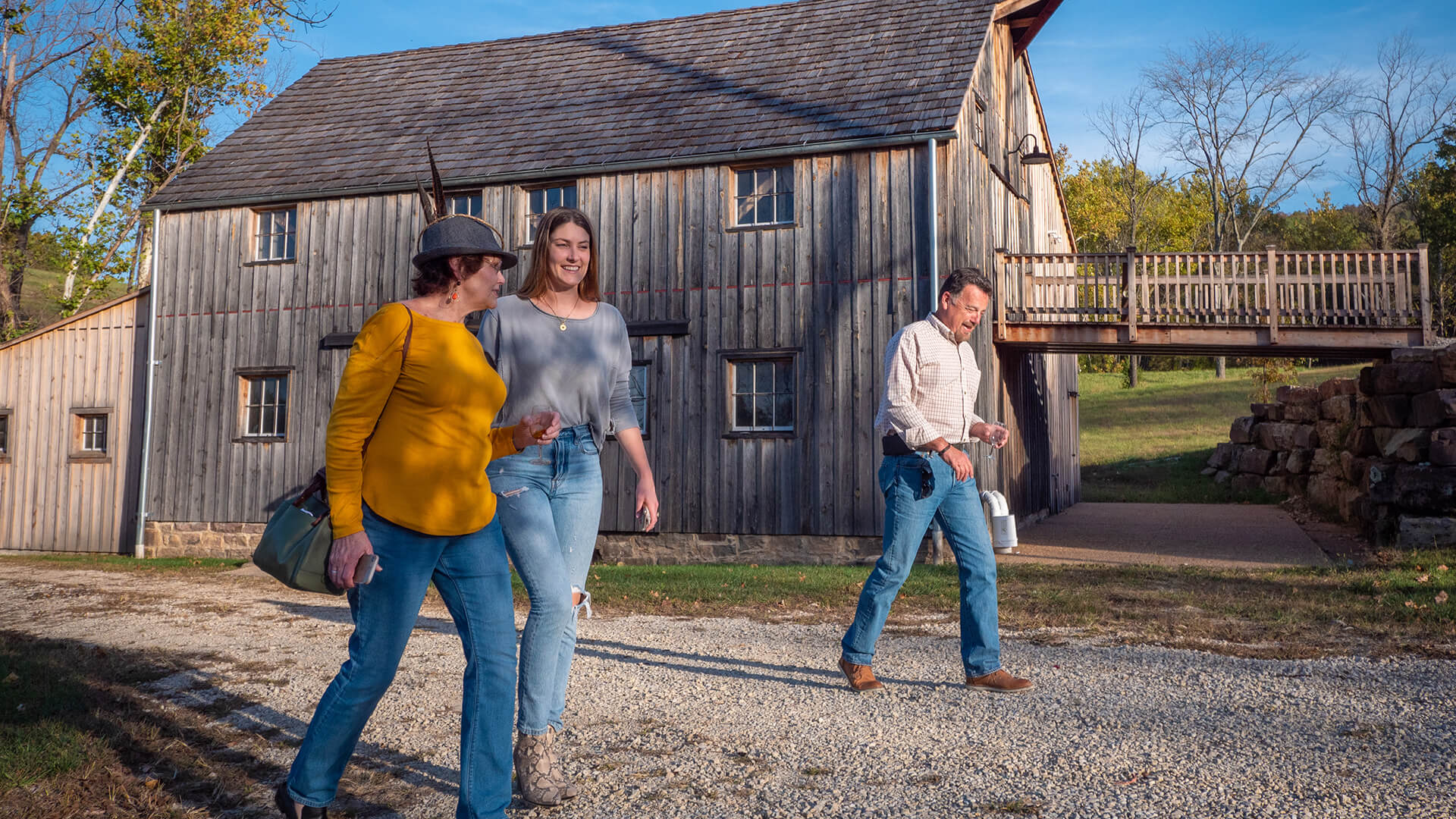 Rewind the Clocks—Historical Hermann Farm Re-Opens after 2020 Pandemic
April 28, 2021
Hermann Farm, located just a hop, skip and a jump east of historical downtown Hermann, is dedicated to preserving the history of George Husmann. The German immigrant played an instrumental role in Missouri and California grape industries in the mid-1800s. The large farm gives tours of several restored buildings including the main home which was originally built in 1847 by Husmann's brother-in-law Carl "Charles" Teubner. Even the out-buildings on the property have been carefully restored to authentically represent the environment of the times.
Visitors can walk the rooms where Husmann and his family once lived, overlooking the hills and bluffs alongside the Missouri River. As an outspoken Union supporter, Husmann considered himself lucky to have only suffered an estimated $10,000 worth of damages and property loss when Confederate forces stopped and camped on the property on their way to Jefferson City during the Civil War in 1864.
Guests have plenty to see and learn from at Hermann Farm! Animals found here include the majestic Shire draft horses that are the largest of the draft work horses. A pair of White Missouri mules named Pat and Jane are also sure to delight.
Check out all Hermann Farm has to offer, and book your tour as they re-open on May 15th on their website.