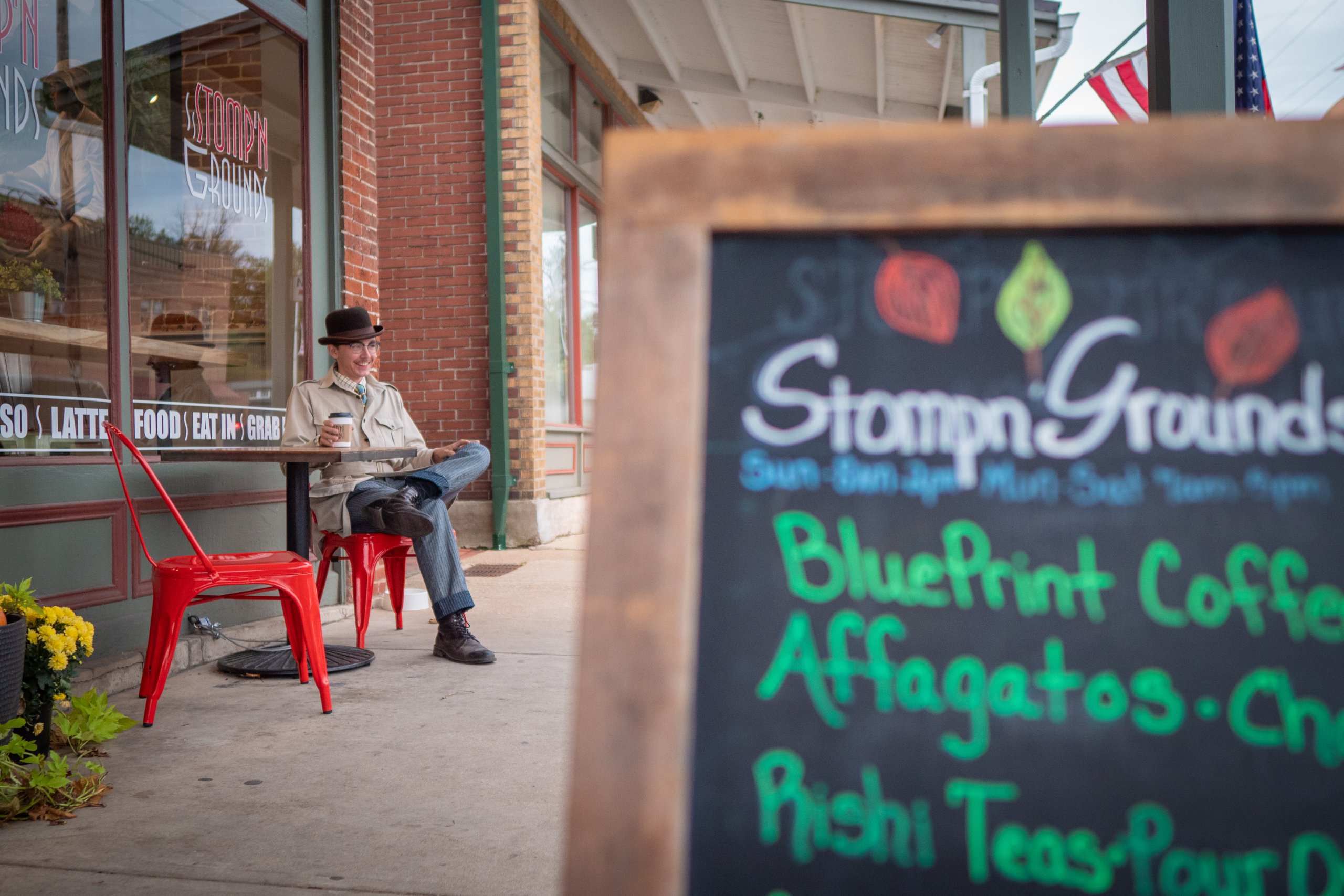 Rainy Day? Grab Your Rain Gear and Head to Hermann
March 9, 2023
Hermann is known for its outdoor festivals, walkable downtown, and breathtaking views in all four seasons. From the sunny days of summer to the cool, crisp days in fall and winter, and cloudy and rain-filled spring days, there's plenty to do in Hermann, no matter the weather.
Rain in the forecast shouldn't put a damper on your fun, as the city offers lots of rainy-day activities. Here are a few visitor favorites for rainy days: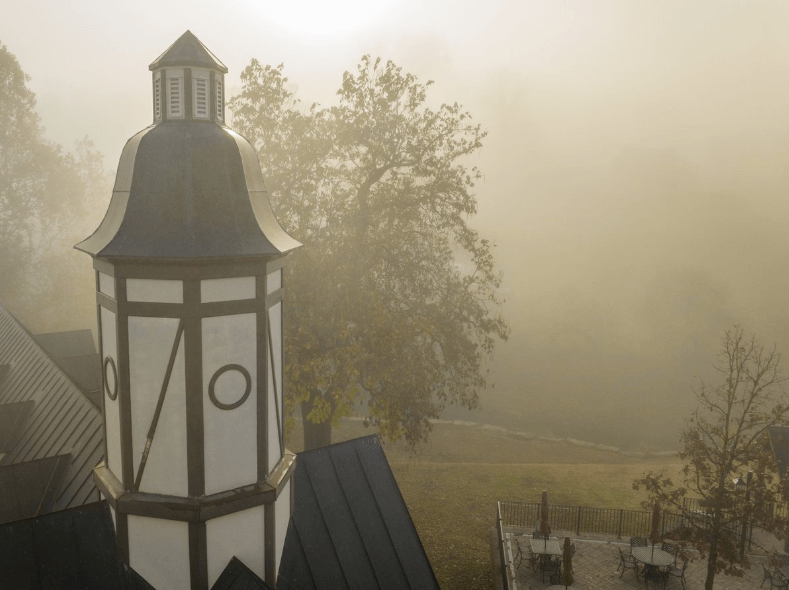 Tour the Historic Hermann Museum: Housed in a German school building, the Historic Hermann Museum is full of history and heritage. The building was constructed in 1871 and was in use as a school through 1955. Today, it still educates visitors on the town's past with a diverse collection of memorabilia packed into seven rooms. The Clock Tower Gift Shop has a selection of toys, books, and recordings to browse. Use the rainy day to explore the school, clock mechanics, and immerse yourself in history indoors. The museum reopens for the season the fourth weekend in March.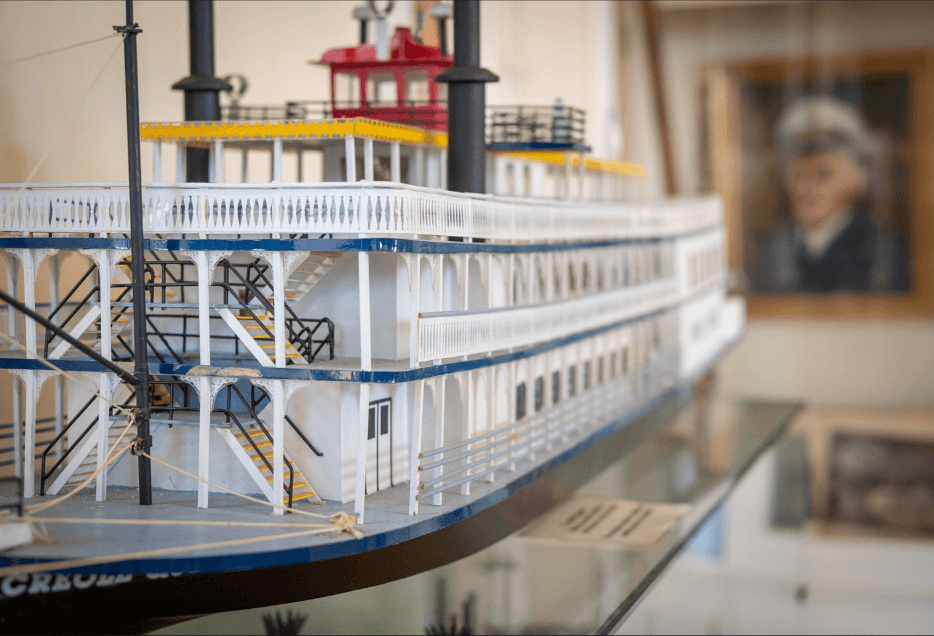 Indulge Yourself on a Wine or Spirits Tasting Tour: Whether you're a seasoned wine connoisseur or a novice, or if brews and spirits are more your style, Hermann has the perfect lineup of wineries, distilleries, and breweries to sample drinks. Enjoy tasting your favorite flavors or branch out and try something new. Stone Hill Winery offers an indoor atrium complete with a fountain and seating area to relax and visit with great company. Hermannhof Winery has a deli with locally made German sausages and a dining room with a fireplace to shake off the rain and get cozy. And, if you want a view from indoors, Copper Mule Distillery offers gorgeous scenes overlooking the Missouri River Valley, perfect for enjoying a bourbon or cocktail. Many of the wineries, breweries, and distilleries have food available, as well as gift shops where you can grab a souvenir from your visit. Pro tip: Weekends tend to be busy year-round, so if you'd like to avoid the crowds, consider planning your visit during the week.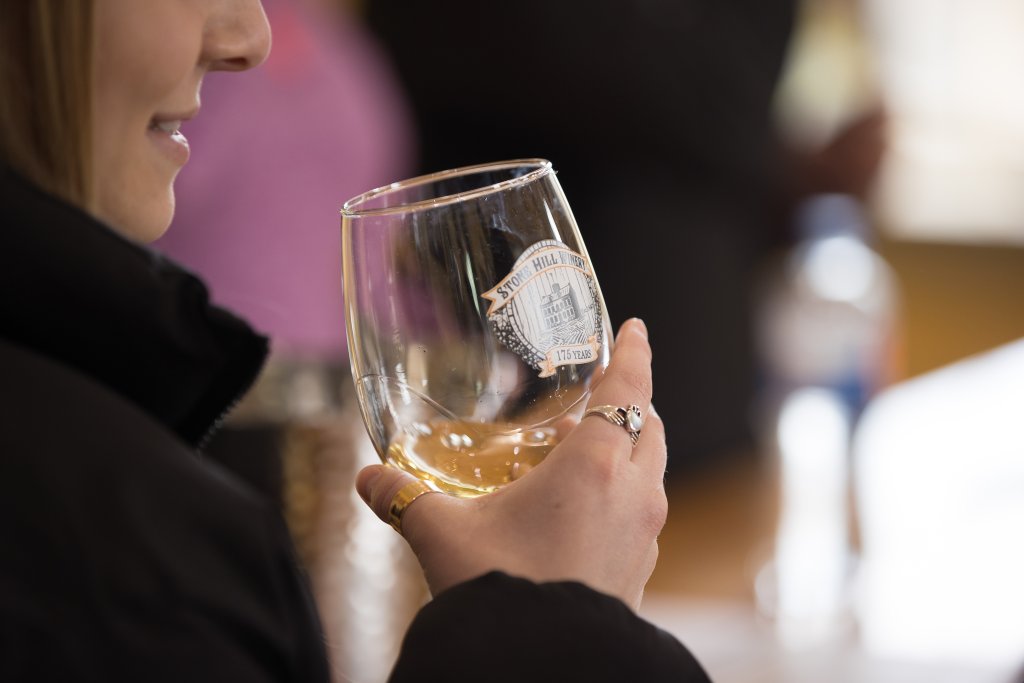 Scratch that Antique Collector Itch: Hermann is a go-to spot for antique collectors. Transport yourself to a bygone era at one of the many antique locales. Each shop has a unique flavor with a variety of vintage and antique treasures for collectors of all kinds. Shop mid-century modern furniture, clothing, toys, glassware, primitives…and so much more! Spend the rainy day browsing indoors and maybe even find a new-to-you piece to add to your collection.
Pop Into a Coffee Shop or Lounge: Rain and coffee just go together. Hermann has a variety of coffee shops for java lovers of all kinds, as well as restaurants that offer beverages for those who'd like something different. Espresso Laine is an all-in-one locale that offers custom roasts, specialty beverages, and baked treats to snack on while you play (non-electronic) games, which are available on site. A gift shop offers games and toys and coffee-themed gifts. Espresso drinkers should look no further than Stomp'n Grounds Espresso Bar. The perfect refuge from weather, the shop provides a hot cup of coffee or espresso, and all-day breakfast and lunch specials. The Bank Bar & Bistro, offers coffee, cocktails, along with breakfast, lunch, and dinner. Pop in for an order to-go, or stay awhile in the relaxed atmosphere.
If it is too late in the day for coffee, step into HogsHead Cigar and Whiskey Lounge for a relaxing experience, far removed from the daily hustle, for the finest liquors paired with a cigar or pipe. Bar Vin is known for its wine, cocktails and craft beer, but it also provides games for visitors who find themselves wanting a drink and to grab a bite later in the day.
Explore Winery Cellars: Hermann is home to historic wine cellars open for visitor tours. Stone Hill Winery offers free guided tours daily of the largest series of arched underground cellars in North America. Visitors can also take a self-guided tour of the Museum Room, complete with winery artifacts and informative history panels. Hermannhof Winery has 10 stone cellars and a brick superstructure all on the National Register of Historic Places. The cellars and building are open for self-guided tours. Pro tip: Underground cellars are a natural 45-55 degrees Fahrenheit. Don't forget to bring a jacket for your visit.
Visit the Deutschheim State Historic Site: Experience the daily life and traditions of German immigrants to Missouri in the mid-19th century on a guided tour of the Deutschheim State Historic Site. The site features structures from 1840-1890, including the Pommer-Gentner house, one of the oldest surviving buildings in the city. The visitor center, built circa 1890 for a local retired vintner, offers exhibits and a gift shop. In addition, visitors can see the publication site of the first German newspaper west of the Mississippi and learn about the founding of Hermann. Guided tours are available Thursday through Sunday, from November 1 to March 31, and daily from April 1 to October 31.
View or Create an Artistic Masterpiece: Blank Canvas Gallery & Studio, open Wednesdays through Saturdays, has a fine arts gallery with contemporary and fine art. The studio offers a place for visitors to get creative, with everything from painting an image to acrylic pour paintings, kid's creations, and crafts. Walk-ins are welcome, but reservations are recommended.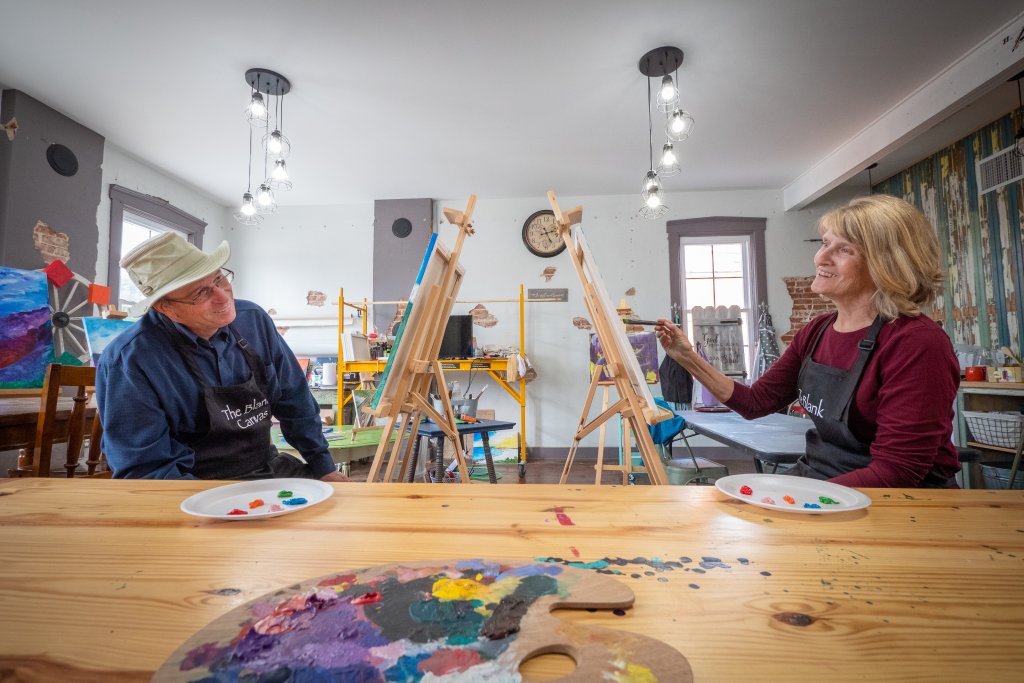 Relax With a Spa Day: Hermann has several spas and wellness centers where visitors can unwind, pamper themselves, and relieve stress. A massage, facial, visit to the sauna, hand or foot wax bath, or floatation therapy can be the perfect rainy day activity. Spa services are by appointment only, so plan your visit ahead.  
VisitHermann.com has a trip planner to help you start planning your visit. Grab your umbrella, rain boots, and a rain jacket, and head over to Hermann to experience a day to remember.