Hermann Wine & Jazz Festival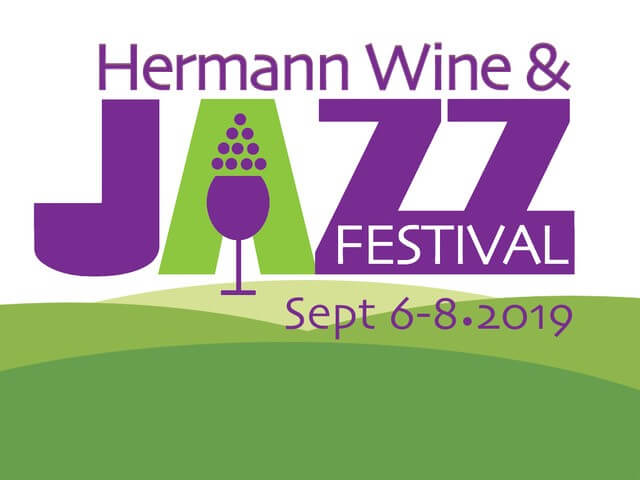 From Sept. 6-8, nearly 35 world-class talent jazz artists–including an educational jazz panel–converge on everything from Hermann's Accommodations to its Amphitheater for a getaway weekend to wine country stacked with high-energy, indoor-outdoor performances. Unique as Missouri's only weekend wine and jazz festival amongst the vineyards, regional artists combine previously untapped talent resulting in improvisational masterpieces. To witness these FREE shows are truly once-in-a-lifetime opportunities. Travel safe and easy with Amtrak–four blocks from Hermann Amphitheater. Historically, the lodging sells out first so don't wait to book.
At a Glance…
Friday, September 6, 2019
Hermann 1837 Wine Bar, 4th & Market
-Aaron & Friends, 8 pm, Free Admission
Saturday, September 7, 2019
Hermann Amphitheater, Fourth & Gutenberg
-Great line-up of jazz performances all afternoon and into the evening with FREE admission
The Bosman Twins
Back to the Future
Jim Manley Brass Attitude
Two Times True
MoE All-Stars featuring Cheri Evans
Jazz Panel
-No coolers or outside alcohol allowed
Sunday, September 8, 2019
Gasconade County Courthouse, First Street
-Hermann Arts Council Jazz Event
Lodging
• Hermann has more than 300 guest rooms in all price ranges. Check out the possibilities!