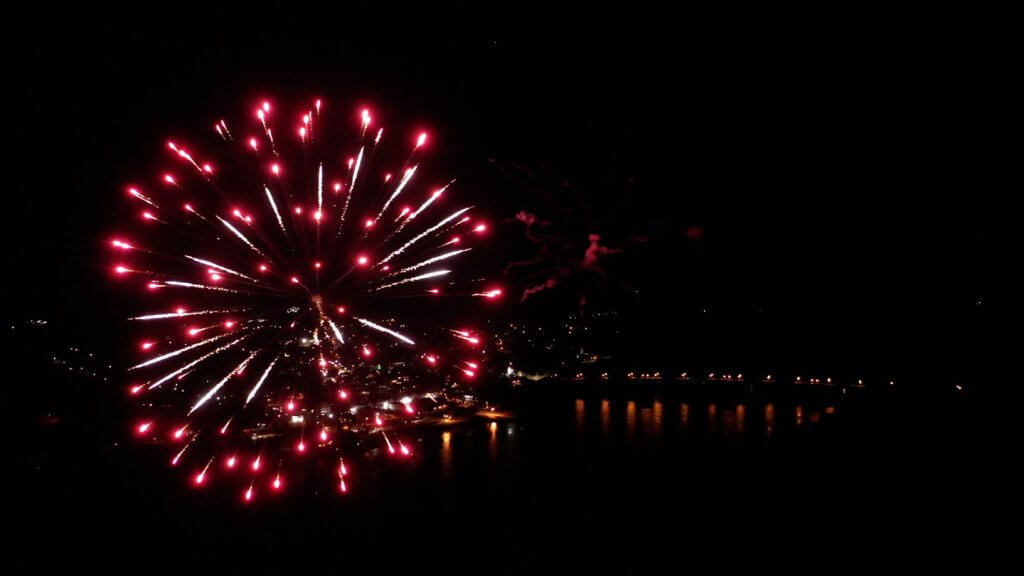 Hermann FreedomFest "Honoring the Red, White, & BLUE"
July 3, 2023
As you come across the Missouri River into Hermann you will see the Christopher Bond Bridge lined with red, white and blue bunting. This bunting displays the patriotism of the Hermann community. Local businesses sponsor the bunting, in honor of our freedom.
Hermann's FreedomFest will honor Hermann Police Department Detective Sergeant Mason Griffith and Officer Adam Sullentrup. Griffith lost his life in the line of duty protecting our city in March. Sullentrup was also shot in the line of duty during the same incident. He is in Colorado with a team of professionals guiding him through rehabilitation. The families of Griffith and Sullentrup will be Parade Grand Marshals.
Everyone is invited to attend all activities. A detailed schedule of events follows.
Monday, July 3, Riverfront Park
6:00 pm, Downtown
-FreedomFest Parade, with the theme "Honoring the Red, White and BLUE"
Parade Grand Marshals will be the families of our heroes, Hermann Police Department Detective Sergeant Mason Griffith and Officer Adam Sullentrup.
Route begins at Elementary School, to Washington Street, 6th Street, Market Street, 4th Street, Schiller Street, and 1st Street.
NOTE: Regretfully, the fireworks display has been canceled.
Tuesday, July 4, Clara Eitmann-Messmer Amphitheater
7:00 pm
-FreedomFest concludes with the Hermann City Band Concert, performing patriotic selections. The band has more than forty musicians, and is directed by Carl Bounds. Attendees may bring their own picnic basket and cooler, lawn chairs and blankets. The Amphitheater is located at 231 East 5th Street, with entrances on 4th, 5th, and Gutenberg Streets. In case of inclement weather, the concert will be moved to the High School Auditorium.
Come join Hermann for FreedomFest!   For a list of businesses who will be open on July 3 and 4, go to www.VisitHermann.com, or the Visit Hermann FB page.
FreedomFest is organized by the Hermann Area Chamber of Commerce, with sponsorships from the City of Hermann and local businesses. For more information, contact the Hermann Visitor Information Center at Amtrak at 573-789-0771, between 9 am and 4 pm. The Hermann Visitor Information Center at Amtrak, located at 300 Wharf Street, is open 8:00 am – 8:00 pm, for restrooms, for cooling off, and to fill water bottles.