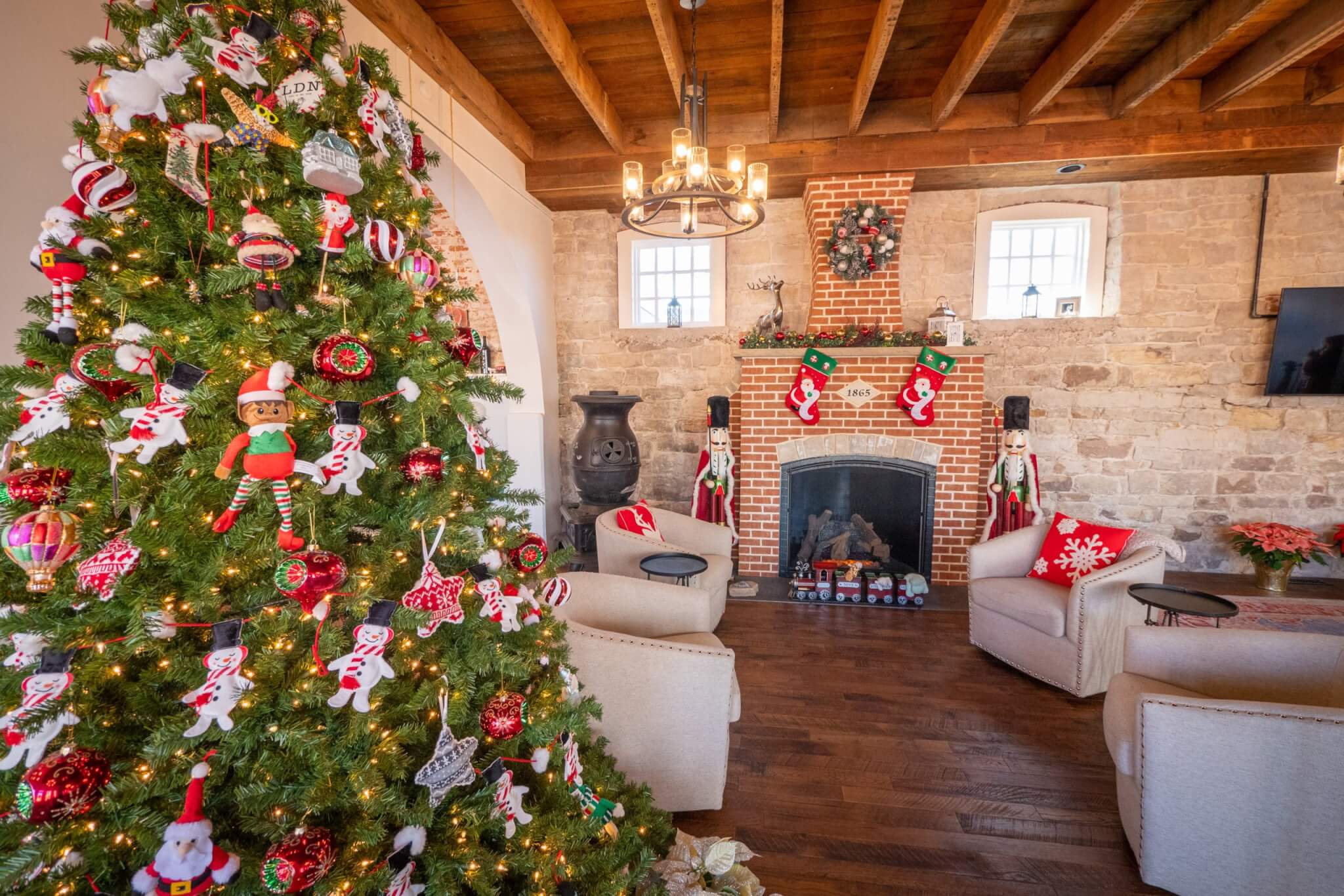 Christmastime in Hermann: An Experience You Won't Want to Miss
October 24, 2022
Hermann has transformed into a Christmas Village reminiscent of nineteenth century Germany. Christmas wreaths will be placed on doors, shop windows will overflow with sparkling lights and faux snow, and evergreens of all shapes and sizes will be adorned with ornaments. You might even find a pickle hidden amongst the branches for the most observant little ones.  
You may not realize it, but many traditions celebrated in America originated in Germany, from Christmas markets (Weihnachtsmärkte) to Christmas trees (tannenbaum) and even jolly old Santa Claus (Weihnachtsmann). Each of these old traditions, and many new ones, can be observed in Hermann this holiday season, which starts just before Thanksgiving and runs through the new year. From music, to shopping, dining experiences, and Christmas spirit, all can be found in abundance with something for everyone to enjoy.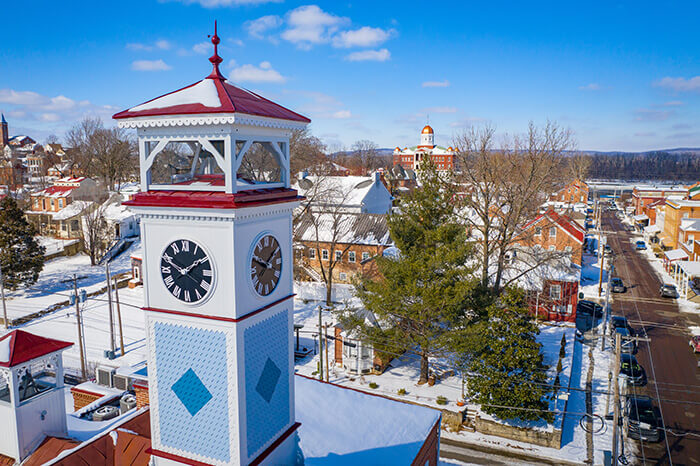 Tree-mendous Fun
If you're in the market for your own tannenbaum, look no further than Hermann's Pea Ridge Forest Christmas tree farm. There are no hayrides at Pea Ridge this year, instead, the whole family will enjoy a hike into the field to select the perfect tree, browse the gift shop, and warm up by a massive stone fireplace. Be on the lookout for their 2022 newsletter with more information.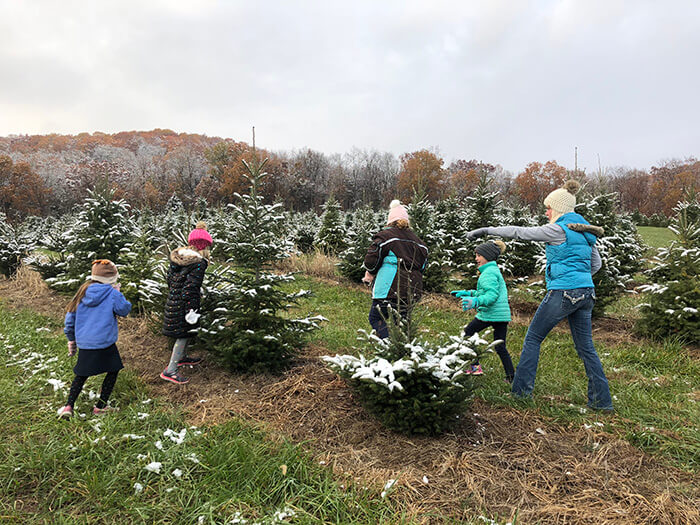 Each Saturday and Sunday November 20 to December 11, view a stunning display of miniature Christmas trees for the annual tree display and contest. Local individuals, businesses, and organizations decorate small trees that will be donated to area nursing homes and hospitals for residents and patients.
The Hermann Arts Council and Hermannhof will present the annual Children's Lantern Parade and Tree Lighting December 3. In addition to the parade and tree lighting, crafts, music, and visits with Santa all will help make this event a special tradition for your family.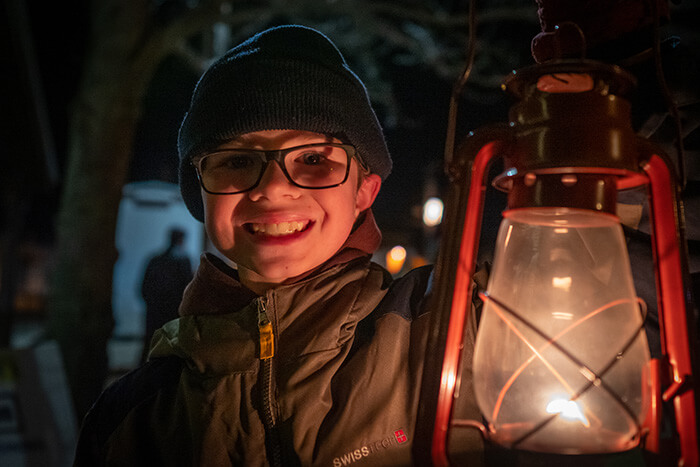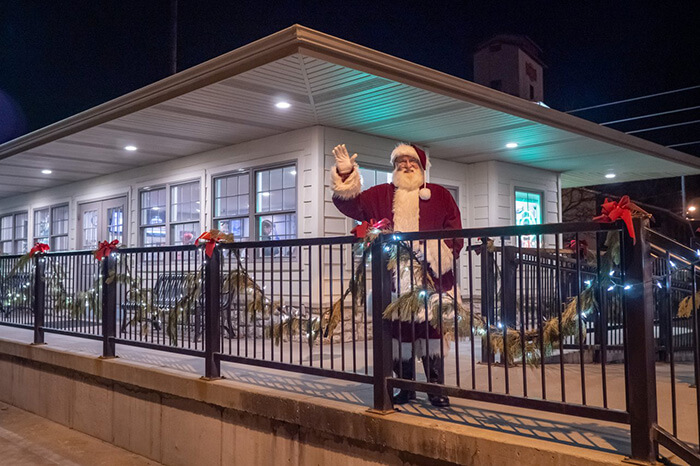 Immerse Yourself in Tradition
Enjoy Christmas crafts, treats, carolers and mulled wine at the annual Kristkindl Markt at Stone Hill Winery. New this year will be a gingerbread house competition. Winery guests will vote for their favorite confection with a donation for the Leukemia and Lymphoma Society, and the house that raises the most will win a grand prize. Details on how to enter can be found here.
Fernweh Distilling Co.'s annual Christmas Market will be the following Saturday, December 10, with a variety of crafts and handmade gifts, sips and treats created by local vendors.
There's no lack of shopping opportunities, as the Christkindl Markt will take place at the Inn at Hermannhof on December 10 & 11th. The annual event has an atmosphere evocative of traditional European holiday markets full of greenery, lights, and Christmas joy. The event offers shoppers a variety of goods perfect for stockings or under the tree.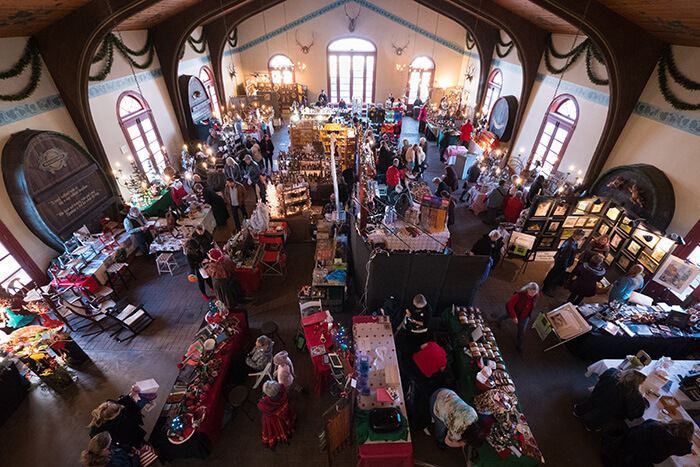 The Deutschheim State Historic Site will have a traditional 19th century German Christmas the first two weekends in December. The free open house will feature German Christmas Springerle cookies, a shop with German pop-up cards, books and ornaments, and insight into the customs of German immigrants that are still celebrated in America today.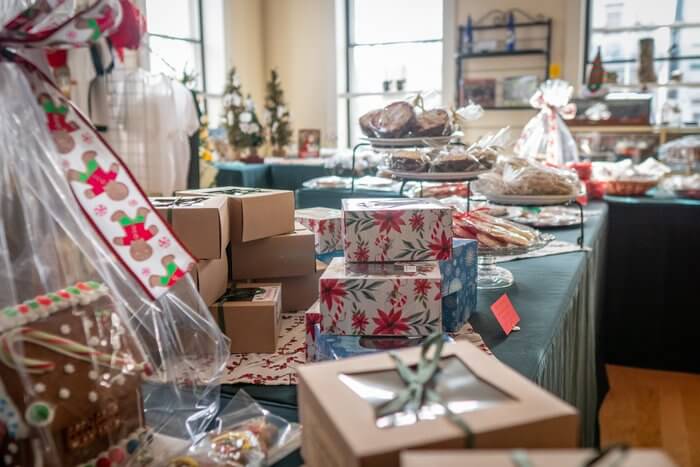 Delight Your Senses
Helping round out the month of November and build holiday spirit, the Sounds of Starkenburg Concerts and Christmas Market are scheduled for Saturday, November 26. For nothing more than a free-will donation, guests can take in a pipe organ concert with guest vocalists and musicians at the historic St. Martin's Church Museum in Starkenburg. Guests also can purchase savory soup and desserts at the soup supper.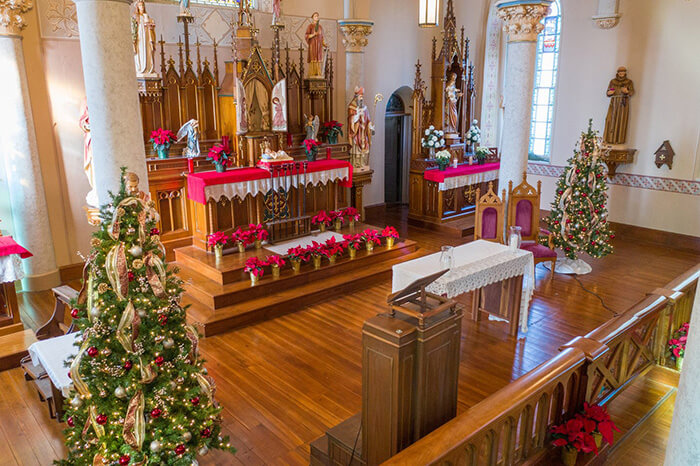 Set for Saturday, December 3, the Hermann Holiday House Tour is an annual favorite. Take in the sights of beautifully decorated homes, the smell of cinnamon, cider and pine, and sounds of Christmas tunes as you walk through a selection of homes bedecked for the season. Tickets for this family-friendly event sell fast, so reserve your spot soon.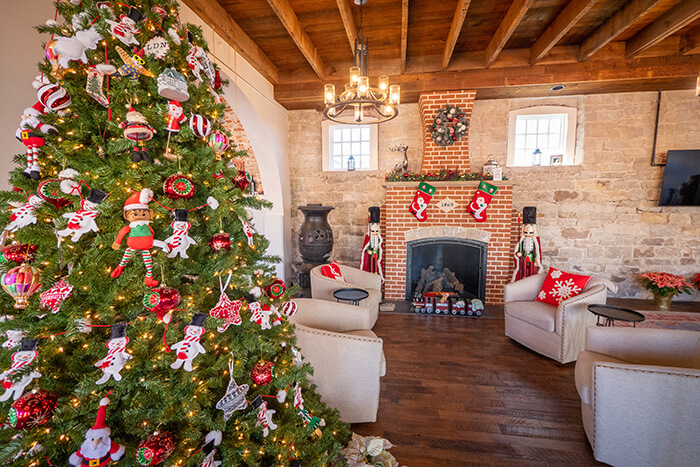 Get holiday dinner inspiration by viewing elaborately ornate tablescapes at the historic Rotunda Building the first two weekends in December. No matter your taste or decor, these creative, fun table settings are sure to delight.
The Historic Hermann Museum will hold its German Bake Sale with holiday treats that will stir up memories of the past, with many recipes that you might remember from Oma's kitchen. The event is held several weekends, so check the events calendar for the schedule.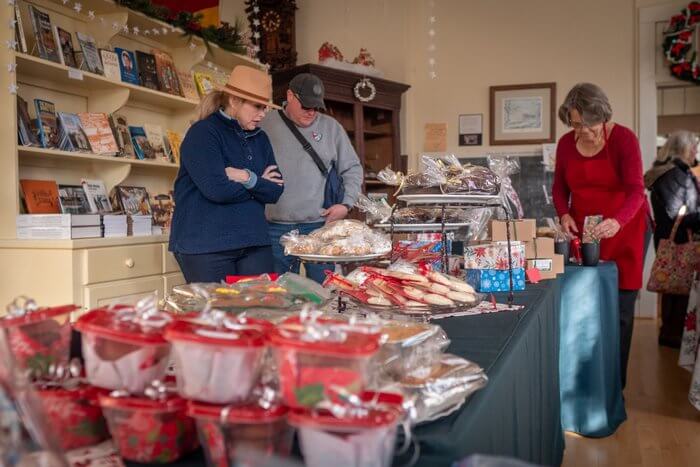 The second Saturday of December – this year December 10 – is the Say Cheese Wine Trail, where visitors can sample divine wine and cheese pairings. Advanced tickets are limited and required.
Complete your activities with a carriage ride that will make your trip to Hermann feel like a fairytale straight from your favorite book. Visitors of all ages can take a guided tour of the city as they enjoy the merry views and being close to family and friends. See the schedule or book a ride.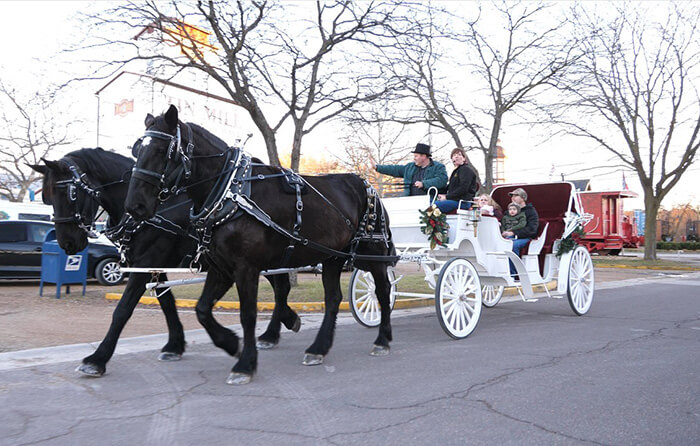 Plan Your Trip
See the events calendar or plan your stay. And if you can't get through everything in one day, we've got perfect overnight accommodations.