Walk Amongst Hermann's Rich History
April 6, 2022
Spring. A season of growth, longer days, warmer days, and if you're in Hermann….beautiful walking tours! If you're craving something new after winter, come explore our historic German town.
The Hermann walking tours are a great option for exploring the rich history of this charming town. Walking tours allow visitors to stroll at a leisurely pace through Hermann's idyllic streets to learn about the early settlers and the hard work and perseverance that have made the town what it is today.
Whether you are looking for a peaceful riverfront stroll or a history-rich building tour here are our four most popular self-guided walking tours.
1. Bayer Walking Tour
Hermann's history is full of captivating tales. One of the most stirring is that of George Bayer, one of the founders of our town. This self-guided walking tour is rich with history and full of beautiful scenery.
If you choose to take this tour, your walk follows a straight path uphill from Hermannhof Winery to Highway H. Along with beautiful scenery, visitors will see glimpses of Hermann's past.
2. City Park Walking Tour
When the first settlers arrived from Philadelphia in 1836, they were determined to form a German colony in the New World that was "German in every particular." They were so sure their town would prosper and grow that they made Hermann's Market Street ten feet wider than the Market Street in Philadelphia. Today the City Park Walking Tour elaborates on this rich history. Begin this tour at the upper City Park located on Washington Street between 11th and 9th Streets.
This walk is an easy stroll around the park and surrounding neighborhood.  The tour includes the octagon-shaped Rotunda Building and a memorial to Hermann's benefactor, Charles Eitzen, who made a fortune in shipping and lumber. A stop at Stone Hill Winery, one of the first wineries in Hermann, and several homes with connections to the wine industry tell the story of Hermann's wine-making history.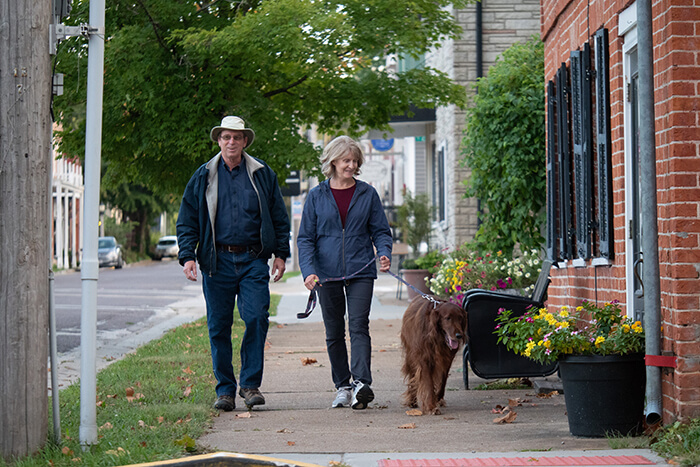 3. Historic Buildings of East 2nd Street Walking Tour
Are you a fan of old homes full of historical facts and legendary tales? Then this walking tour is the one for you. This tour tells the stories of some of Hermann's oldest homes in an easy stroll along East 2nd Street between Market and Schiller Streets. You can expand your tour with a stop at Deutschheim State Historic Site.
4. Riverfront Walking Tour
If you are more interested in the river-front city scene, then this walking tour is likely to be your speed. This tour starts at the Visitor Information Center, loops through the historic district via 4th and Market, and finishes by exploring the sights along the riverfront. Enjoy a peaceful walk along the river, and experience the magic of historical downtown Hermann!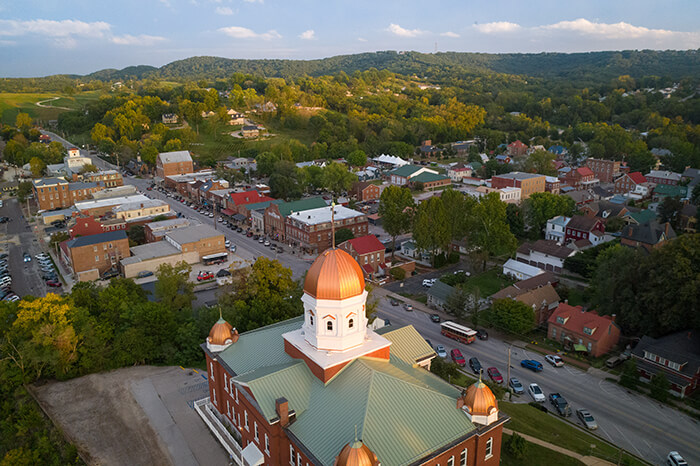 From the stories of early winemakers and musicians to farmers and more, Hermann has a rich history that is readily available for anyone to explore. If you're looking to learn something you didn't know about the quaint town's rich history, consider checking out one (or all) of Hermann's historic walking tours. Plan your visit today!