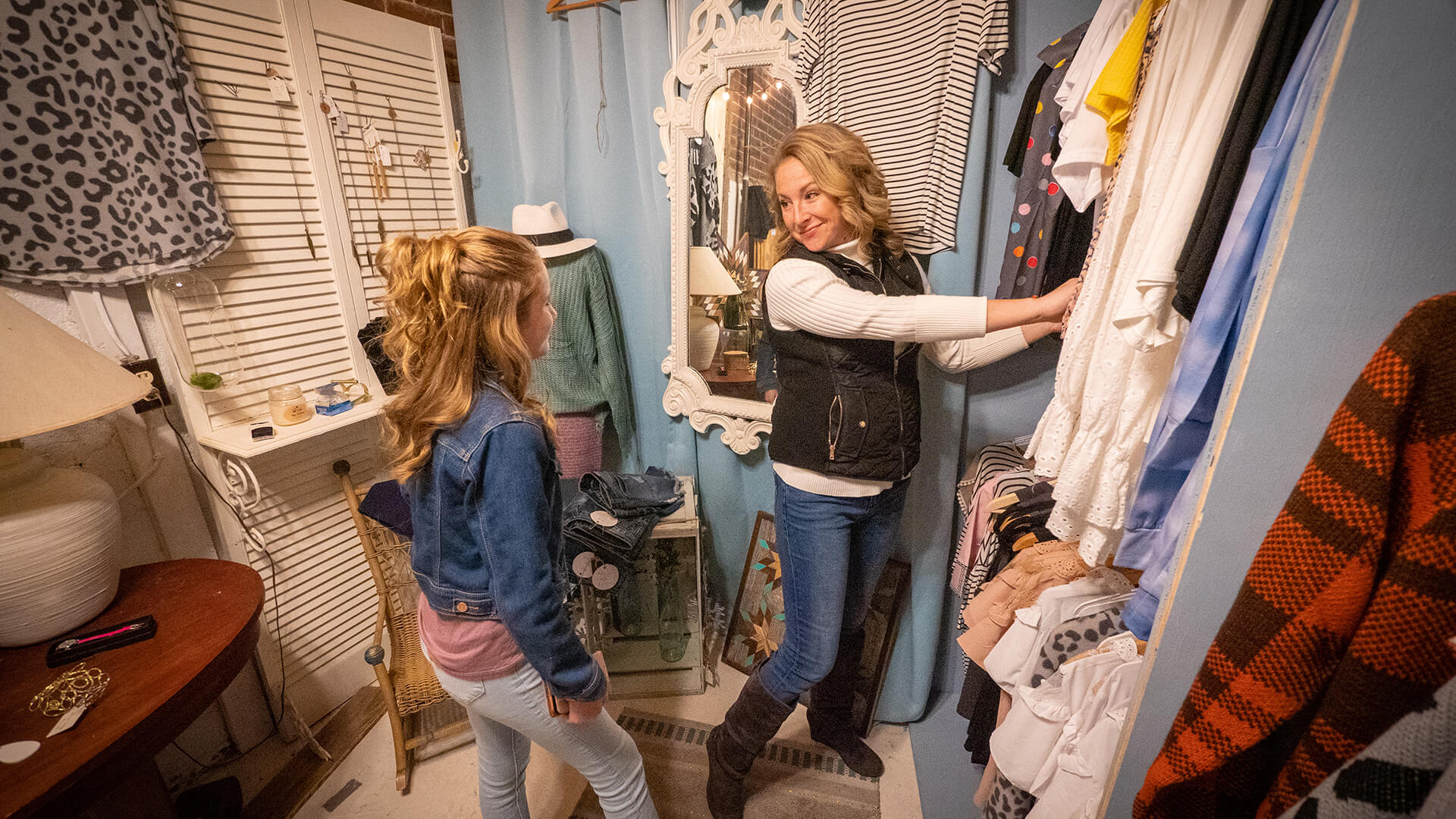 Top Spots to Treat Mom this Mother's Day
April 28, 2021
Wine and dine mom with a trip to Hermann this Mother's Day. Our shops and restaurants have a variety of options to help you spoil the mom(s) in your life—or even yourself!
Mother's Day Specials
Specialty Menu at Concert Hall and Barrel Tavern served Friday, May 7 and Saturday, May 8 from 5-9pm and Sunday, May 9 from 11am – 8pm including Surf and Turf, Ribeye, Shrimp Trifecta, Pick One Shrimp Style. Carryout and curbside pickup available. Call 573.486.5065 to place your order.
Live Music & Guest Food Truck at Lost Creek Vineyard open on Sunday, May 9 from 11am – 5:30pm. Live Music from Twice Baked and Big Boy's Cheesecake Factory from 1-4pm
20% Off 6 Bottles of Wine when you buy 6 or more online at Stone Hill Winery. See website for details and exclusions.
$12 "Mom" Tee Shirts at ARB Signs. See Facebook Page or visit for complete details.

Other Ways to Spoil Mom
Check out these ideas she'll love at our Hermann shops:
Flowers. Give a fresh bouquet this spring and share a warm sentiment about the beauty a friend or partner brings to your life! The floral experts at Terraflora Botanicals & Gifts have arrangements for every budget and are taking orders now. Vibrant colors and sweet smells will bring a smile to mom's face with something special she can admire each day. Make reservations early since they'll be closed on Mother's Day.
Zero-Gravity Float. Life, kids, work, family—moms get pulled a lot of different directions. Give her the gift of relaxation in the nearly zero-gravity float spa at Massage for Your Health. The quiet time can offer some much-needed space to clear her mind. A quirky note sharing how mom holds you up when things get salty could give her a chuckle to go with her therapeutic time to herself.
Leather Purse or Wallet. The hard-working ladies over at Saleigh Mountain have a wonderful collection of hand-crafted leather works. Purses with pockets and zippers or wallets with slots of all of mom's cards are ready to take home. Custom designed bags can also be commissioned if the lady in your life prefers to set her own fashion trends!
Barn Quilt. Add some color and pattern to mom's wall or patio with a newly-made barn quilt. Every pattern has its own story to tell, but the tradition is a modern one started in 2001 by Donna Sue Groves to honor her mother. Several shops around Hermann offer barn quilts of varying sizes, including both quilt shops: Quilting Bee Fabrics and Silver Owl Specialty Quilts & Fabrics. Start a tradition and take a trip on one of the quilt trails across the United States this summer!
Specialty Soap. From changing diapers to washing sweaty teenager laundry, moms endure a lot over the years. Give her a sweet smell this year with a specialty soap, bath bomb, or fragrance from Market Street Scent Works.
For even more gift ideas, be sure to check out our Maifest celebration happening May 15th! The Maker's Market will host dozens of makers with hundreds of products. Find all the details here. No matter what you choose for the mom(s) in your life, make it genuine and show her some love this year.