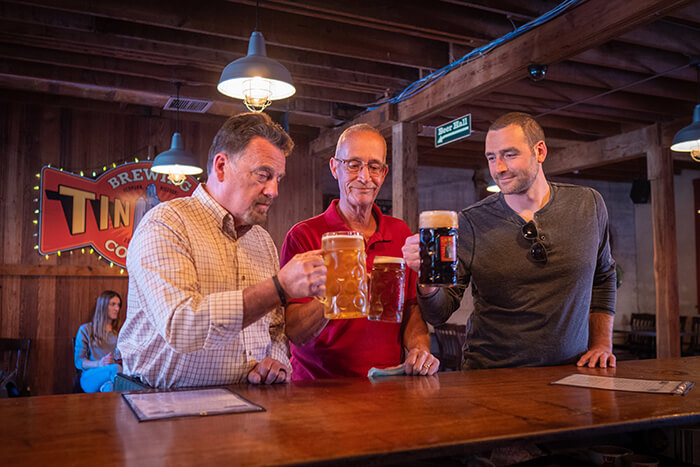 Cheers to Dad – Gift Ideas for Every Dad
June 1, 2021
Dads play a special role in life and this Father's Day is the perfect time to show him just how much he matters. In fact, we have ideas for each of the five senses that will leave no doubt that your Dad is the greatest. Check out these ways to give him something special to smell, feel, hear, see, and taste.  
Smell: Facial and Body Care
HogsHead Cigars & Fine Tobaccos offers more than the finest cigars and tobacco products, but also facial hair products and soap that will leave Dad's skin well-cared for and smelling good. HogsHead carries mustache wax, beard oil and balm, aftershave and soap all made with natural ingredients will leave his beard and skin with a healthy shine and softer feel. Of course, if Dad enjoys tobacco then you can't go wrong with adding a cigar or pipe tobacco, too!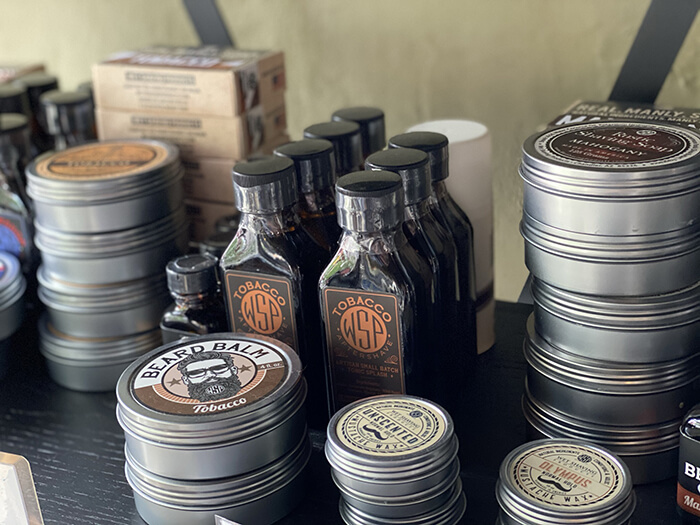 Feel – Handmade Leather Goods
Saleigh Mountain Co. is known for their premium-quality leather products and there's nothing quite like the feel of real leather. You'll find a variety of ideas and textures perfect for Dad from wallets, belts, and boots, to custom products like knife, phone, or tool cases. Keep it simple with minimalist styles or choose from etched designs, like a calming riverfront or intricate pattern. No matter what your Dad would love, know that Saleigh Mountain Co. designs and crafts each item by hand for a sturdy, exceptional finished product.
Hear – Cornhole at Tin Mill Brewery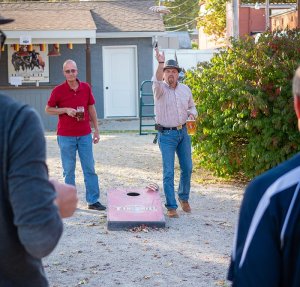 Thud might not be the prettiest of sounds, but when you're slinging bags with your old man and sipping handcrafted beer, it's the telltale sound of good times. Treat Dad to a low key afternoon of authentic German brews and a cornhole game at Tin Mill Brewery. With a casual and friendly atmosphere like you'd find at a German pub, it's the perfect spot to spend some quality time together and cheers to Dad.
See – Fresh Cut and Accoutrements
Pamper your favorite guy with a complimentary cut and shave with a Bearded Nail gift certificate. Known by locals for their straightforward hair cuts and beard trims, complete with hot towel facial, it's a relaxing experience that leaves Dad looking fresh. Top off his new look with a humidor from HogsHead Cigars & Fine Tobaccos, where their accoutrements will give Dad confidence and style.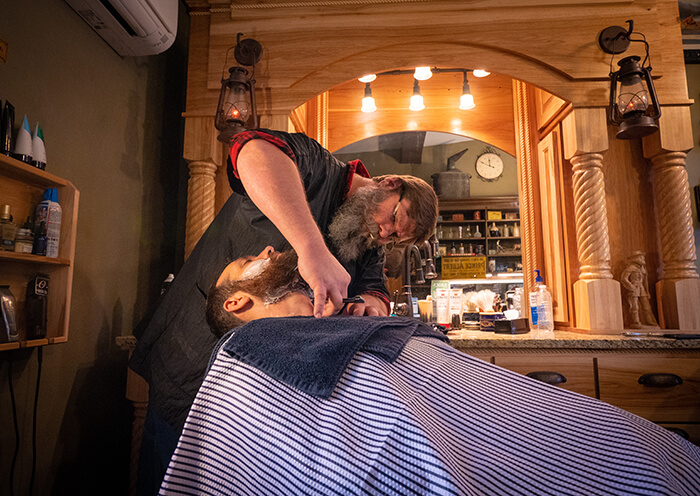 Taste – Handcrafted Whiskey
The Hermann area is home to five tasty and exceptional distilleries for the gift of high-caliber, handcrafted spirits. No matter his favorite drink of choice, there's a one-of-a-kind flavor he's sure to love. 
Black Shire Distillery:

Located on a homestead that distilled back in 1840, it's no stretch to say Black Shire has spirits in their roots. Taste their dedication to their craft in the vodka, gin, Hallelujah White Whiskey, and eau-de-vie vin. 

Copper Mule Distillery:

With a legacy steeped in distilling and brewing, the expertise at Copper Mule shines with each flavor. Enjoy handcrafted bourbon, whiskey, and bourbon related products like BBQ sauce.

Fernweh Distilling Co.:

Where each batch is created with the ultimate hard work, time, patience, and attention to every detail. Sip single barrel straight rye whiskey, single barrel straight bourbon, and wildflower single barrel specialty spirit. 

Pinckney Bend Distillery:

Three friends turned a lifelong dream into a reality that started with an award-winning Pinckney Bend American Gin. Now they offer a wide variety of gin, vodka, and whiskey for any palate.

Wood Hat Spirits:

This is as authentic as whiskey gets. Wood Hat Spirits is known for being the only wood-fired still in the country and is certified as a true craft distillery. Savor one-of-a-kind bourbon, cordials, and corn whiskey for a field-to-glass tasting experience.
Get to know the local distilleries by watching our feature video here.