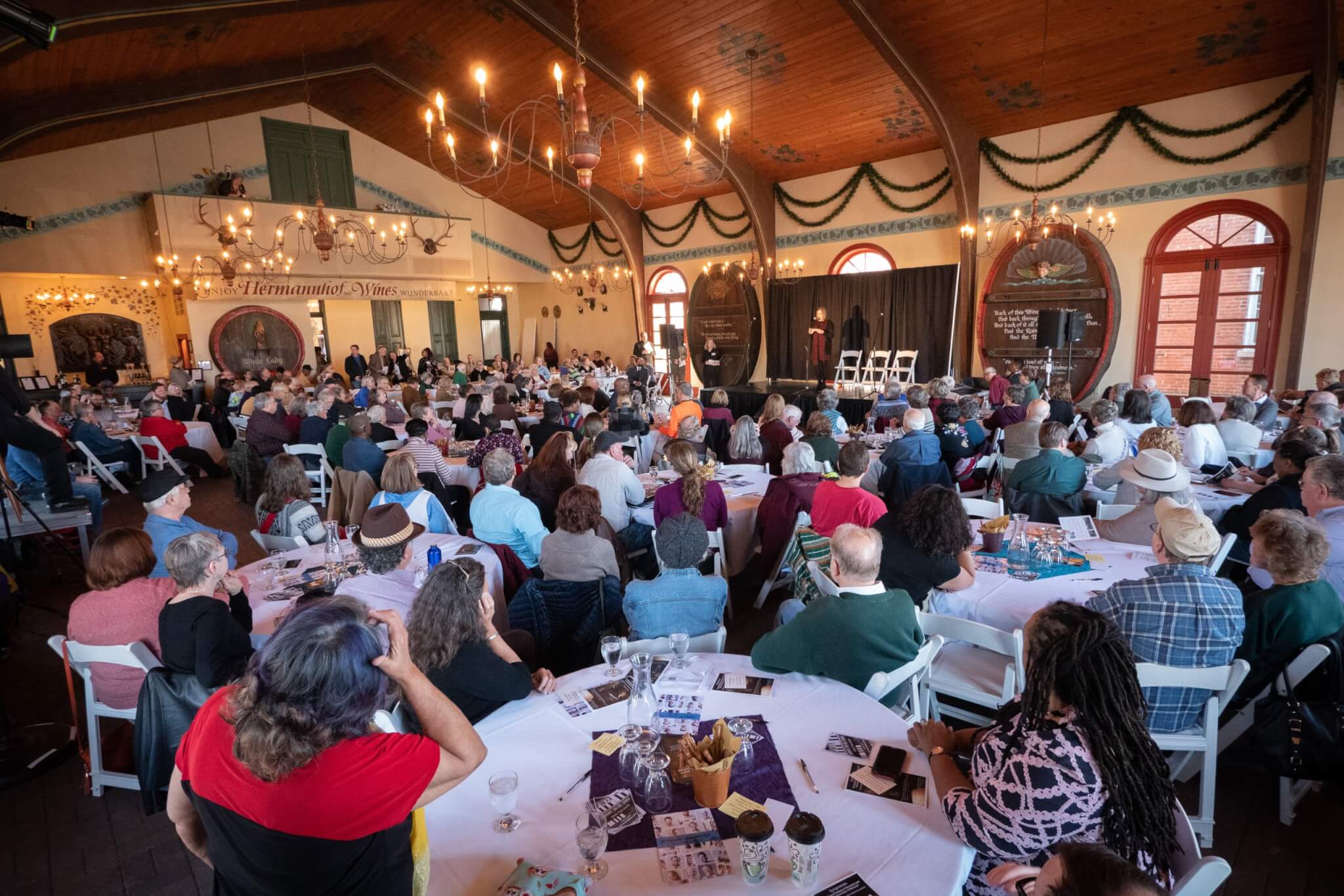 HERMANN'S OLD-WORLD HOSPITALITY
Hermann is the ideal place to treat your group to old-world hospitality. Voted a AAA Best of the Midwest Destination, Hermann delights visitors with spectacular views, historic roots, and an abundance of lodging, you get all the charm without losing out on accommodations or amenities. With venues for all group sizes and events, you will find that Hermann has everything you need to make your next meeting or conference stand out for years to come. Take advantage of all that Hermann has to offer and extend the benefits of your conference.
MEETINGS TO MOTIVATE YOUR TEAM
First-rate meeting venues, an eclectic array of group meal and catering options, lodging choices from elegant spa suites to cozy cottages, and a walkable historic district make for a perfect gathering place for small to medium size groups. But, Hermann offers more than quaint old-world charm. You can energize your team with hands-on team building activities such as blind Bourbon or wine tastings, Paint & Sip events, sausage making and cooking classes, scavenger hunts, and more. Get the team out from behind their screens and rent bikes to head up the Katy Trail, play a round of golf, or experience a zip line tour through the lush Missouri woods. Recognize success with VIP meeting experiences ranging from private tastings and tours to private dinners in a wine cellar.
GROUP PLANNING ASSISTANCE
We can assist your group or business in preparing an itinerary for the duration of your stay. We can provide suggestions and work with local businesses to coordinate a full day of activities.
For an example itinerary, click here: A Hermann German Day Trip – Example Itinerary
ADDITIONAL INFORMATION
To learn more or request an information packet, contact:
Robert Haskins
Group Sales Coordinator
GroupSales@VisitHermann.com