Fernweh Distilling Co.
4 Schiller Street
info@fernwehdistilling.com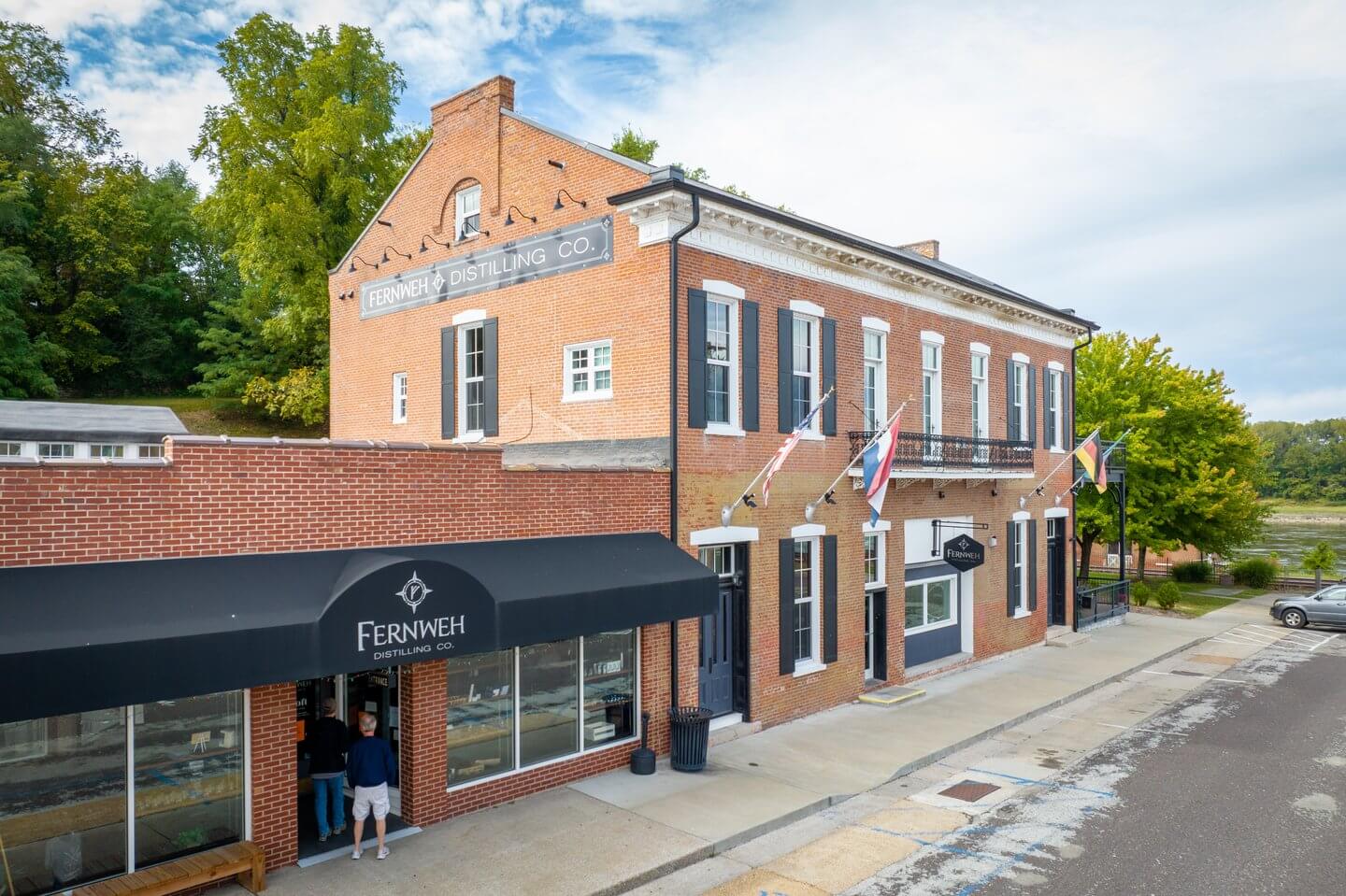 "Fernweh" is German for "wanderlust, the desire to explore" , so we invite you to Follow Your Fernweh and explore the distillery's small batch and single barrel spirits, including a Straight Bourbon Whiskey, Straight Rye Whiskey, Double-Oaked Wheat Whiskey, Wildflower sherry-barrel-aged spirit, and Stardust Vodka. The adjoined 1867 historic building is home to the Fernweh craft cocktail bar and serves up an exciting variety of spirits, cocktails, wine and beer, as well as globally inspired small plate fare and includes seasonal Missouri riverfront patio seating. Also a part of the building is a second-story venue overlooking the Missouri River.
Hours
The restaurant and bar may close from 3:00 pm to 4:00 pm on Saturdays for shift change and staff breaks
Friday: 4:00 pm - 9:00 pm
Saturday: 12:00 pm - 9:00 pm
Sunday: 12:00 pm - 8:00 pm