Hermann Has a Full Lineup of Fall Fun All Season Long
July 26, 2023
Hermann Has a Full Lineup of Fall Fun All Season Long
Summer is winding down, and the crisp autumn breeze brings with it a symphony of colors, flavors, and fall festivities. Hermann is known for its beautiful scenery, alluring food and drinks, and welcoming nature, which all culminate throughout the season. From the quilt show to a cruise-in, Germantown Jams, the Harvest Festival, and much more, there's something for everyone to enjoy in Hermann this fall.
Here's the lineup of events we've got in store:
Wine & Jazz Festival
Make your plans now to attend the Hermann Wine & Jazz Festival, on Saturday, August 19. Enjoy an amazing line-up of bands, with headliner, Funky Butt Brass Band, along with Friends of Aaron, MAC Kicks Big Band, and Sodexo All Stars. The concert, held at the Clara Eitmann-Messmer Amphitheater, begins at 2:00 pm. Funky Butt Brass Band will perform at 8:00 pm. What a great day to enjoy wine country and jazz! For more information, and to buy tickets, go to hermannjazz.com.
St. Louis Shakespeare Festival
Set for Saturday, Aug. 26, from 6:30 to 9 pm, the St. Louis Shakespeare Festival will be held at Stone Barn at Hermann Farm. Check out the website for more details on this free event in the coming days. (there's a lot more information about this on the farm page. We need to put a picture and a description on our website.)
Harvest Festival
September kicks off with the Harvest Festival at Stone Hill Winery Saturday, Sept. 2, from 10 am to 5 pm. Visitors can celebrate the start of the grape harvest with lawn games, displays, wine tastings, and enjoy live music in the afternoon from 1 to 5 pm.
Hermann Quilt Show
Artistry and craftsmanship will combine to delight visitors at the second annual Hermann Quilt Show hosted by the Hermann Nimble Thimble Quilt Guild. With designs both traditional and contemporary designs, each quilt tells a unique story.
Set for Friday and Saturday, Sept. 8-9, from 9 am to 5 pm at St. Paul UCC, 136 West 1st Street, the quilt show will feature a variety of quilts for viewing, vendor booths, demonstrations, and more.
The show is sponsored by the Hermann Nimble Thimble Quilt Guild along with Hermann Chamber of Commerce, Quilting Bee Fabrics, Rooster Creek Company and Silver Owl Specialty Quilts.
Gasconade County Pie Bake-Off
Calling all pie enthusiasts and bakers of all ages. The Gasconade County Historical Society (GCHS) Archives & Records Center will host a pie bake-off with drop-off Friday, Sept. 8 and winner announcement Saturday, Sept. 9, at 315 Schiller Street.
The real winners are the attendees, who can purchase a slice of pie to benefit the GCHS Archives & Records Center Expansion. See details on the events page.
Copper Mule Bourbon Bash 4.1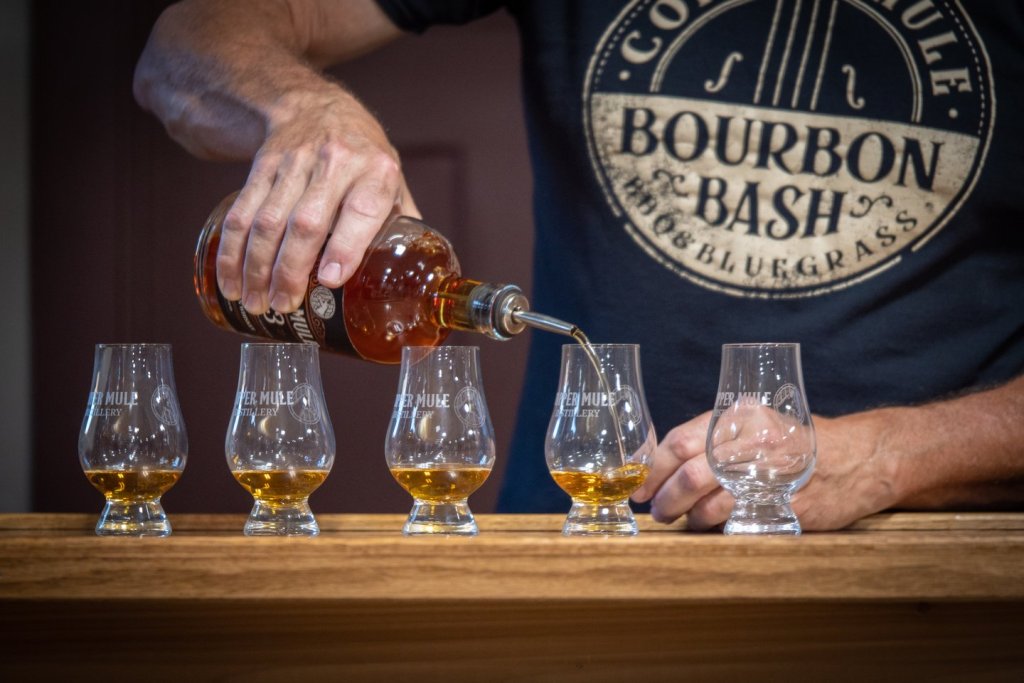 It's time to raise your glasses at the Copper Mule Bourbon Bash 4.1. Set for Saturday, Sept. 9, from 10 am to 6 pm, this year's event is the celebration of the grand opening of Copper Mule's new production facility. Grab a blanket, lawn chair, or canopy and spend the day on the grounds enjoying live Bluegrass music, barbecue for purchase, along with bourbon slushies and a cocktail menu.
Hermann Farm Heritage Festival
Step back in time at the inaugural Hermann Farm Heritage Festival set for Saturday, Sept. 9, from 10 am to 5 pm at the Hermann Farm, 526 East 1st Street.
Featuring 200 acres of rolling hills, demonstrations of farm life, and beautifully restored historic sites, the event offers demonstrations of traditional crafts unique to the lifestyle of homesteaders in the 1800s.
Guests can immerse themselves in the rich history of the families that lived on the farm, including that of George Husmann, who is known as Missouri's father of viticulture. Tours of the historic homes and the Hermann Farm Distillery will be given at various times throughout the day. Take a turn stirring homemade apple butter, or enjoy a horse-drawn carriage ride and live music. Children can take part in a scavenger hunt and games that were popular in the mid-1800s.
Tickets are $12 for adults and $6 per child. For more information, visit Hermann Farm's website.
River City Cruisers Cruise-In 2023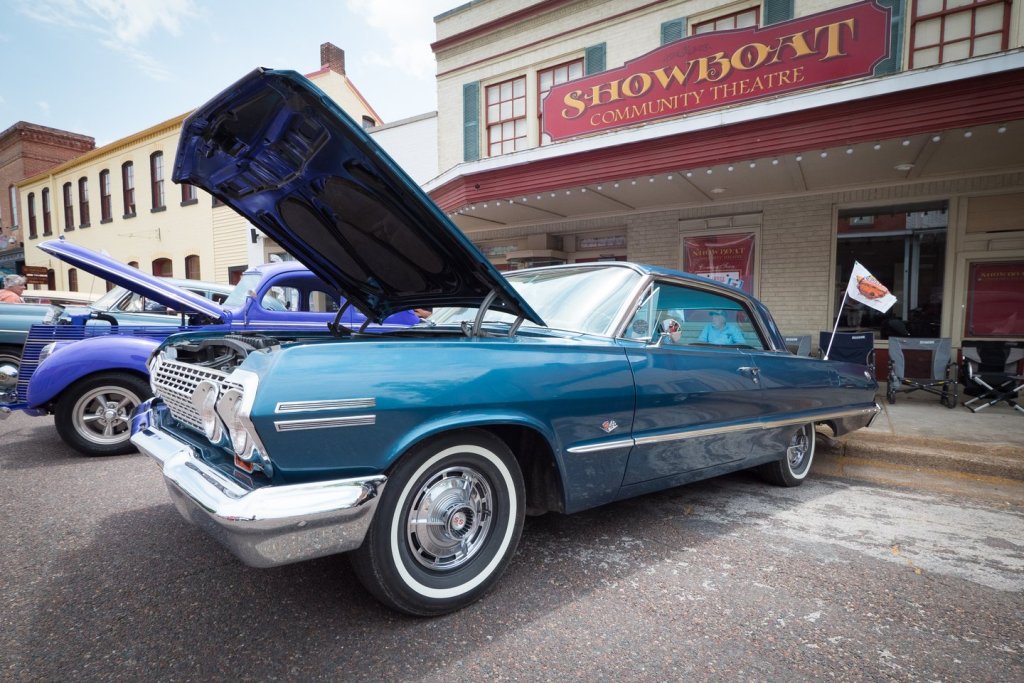 Classic car owners and enthusiasts will unite for the second annual River City Cruisers Cruise-In Saturday, Sept. 9, from 8 am to 4 pm at East 4th and Market Street. The event benefits annual scholarships and local charities. Though not required, '50s and '60s period dress is encouraged.
Stroll the streets of historic downtown and enjoy classic and custom rides galore, and when you're finished checking out the cool rides, visit some shops, grab a bite to eat, or enjoy a drink at a winery or distillery.
Lionheart x Chariots of Fire Customs Charity Motorcycle Show
The Riverfront Park will be the setting for the Lionheart x Chariots of Fire Customs Charity Motorcycle Show Sunday, Sept. 10, from noon to 4 pm. In addition to the motorcycle show, this family-friendly event will feature live music, vendors, a silent auction, and a 50/50 raffle to benefit the Hermann Community Christmas Program. See the full schedule.
Pop up to the Hermann Upper City Park, 237 West 11th Street, for Music at the Bandstand hosted by the Hermann Brush & Palette Club at 2 pm The Apostle Band will perform music originally written in Hermann in the 1880s, reimagined for modern instruments. Admission is a freewill donation.
SmokeFest 2023
Indulge your senses at the SmokeFest 2023, hosted by HogsHead Cigars & Fine Tobaccos, Saturday, Sept. 16, from 11 am to 5 pm at the Clara Eitmann Messmer Amphitheater (231 East 5th Street). Sample cigars, whiskey, and barbecue. A Cigars 101 and Cigar Fuma Tasting seminar will be held (pre-registration required), along with live music on the stage all day.

A VIP ticket will include a pre-event cocktail party, early entrance to Smokefest, covered seating, a gift bag, and more. Proceeds will benefit the Mid-Missouri Fisher House and the Hermann Food Pantry.
Learn more about the event, distilleries participating, or get tickets on the HogsHead website.
German Town Jams 2023
Get ready to tap your feet and dance the night away at German Town Jams Saturday, Sept. 23, from 1 to 8:30 pm.
The free outdoor concert will feature three amazing artists/bands who will set the vibe for an unforgettable experience. Kicking off the festivities, Keegan Boyer will serenade you with his soulful tunes from 2 to 4 pm, setting the perfect ambiance for the day. Next up, prepare to tap your feet to the infectious melodies of Honky Tonk Dream as they play from 4 to 6 pm, bringing the spirit of country to the stage.
As the sun starts to set, get ready to groove to the captivating rock and soulful sounds of Soul Root, who will take you on a musical journey from 6 to 8:30 pm. Their dynamic performance will leave you energized and craving more.
This concert celebrates music, togetherness, and the joy of live performances. Bring your family and friends, and enjoy a day filled with incredible talent, good vibes, and memorable moments. German Town Jams is the place to be for music lovers of all ages.
The concert is free to attend. Tickets for the VIP tent benefit the Hermann Arts Council. VIPs will enjoy two beverages (cocktails and bottles/cans available) and a HogsHead cigar as well as prime seating in the VIP tent lounge.
Hermann Harvest Festival
Dust off your lederhosen, grab your friends and family, and head to Hermann for a day of fun-filled activities at the inaugural Hermann Harvest Festival. Set for Saturday, Sept. 30, from 10 am to 4 pm, visitors can check out vendors offering home decor, clothing, jewelry, baked goods, antiques, handmade items, and more. The event also will include food trucks, a petting zoo, and bounce houses. This event is located at the Clara Eitmann-Messmer Amphitheater, 231 East 5th Street. Admission is $5 (2 and younger are free). For more information about this inaugural event, go here.
Oktoberfest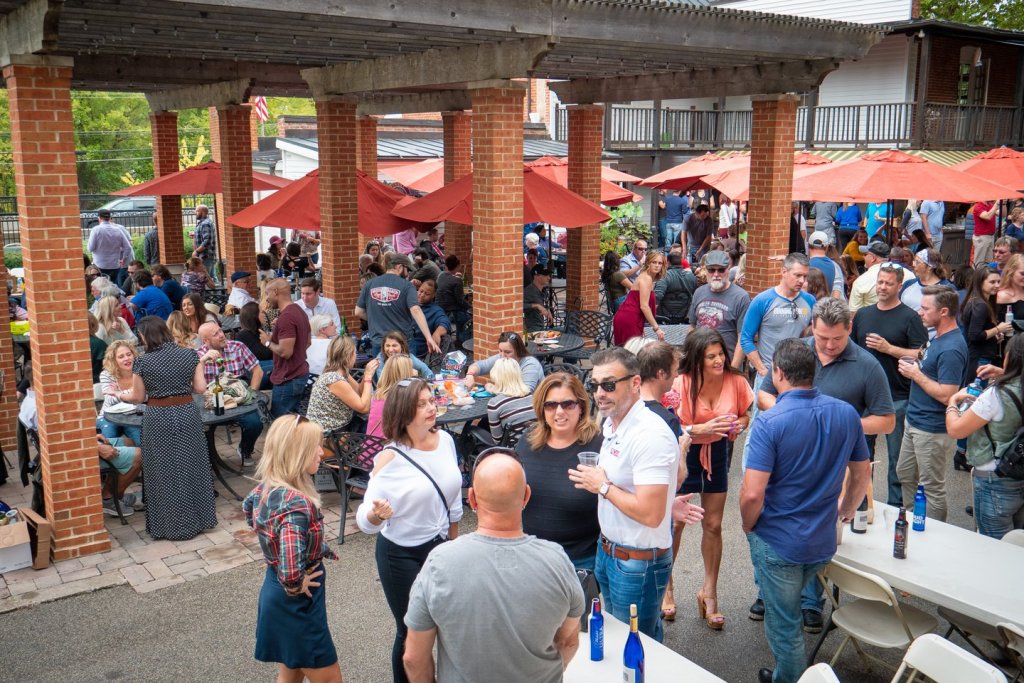 Oktoberfest is a month-long celebration with festivals, crafts, music, dance, beer, wine, distilled spirits, food, and more every weekend. Oktoberfest is every Friday through Sunday beginning Sept. 29 and running through Oct. 29. Stay tuned for a guide to all things Oktoberfest in an upcoming email. Dates correct?
From the tantalizing aroma of freshly harvested grapes during the Grape & Wine Festival to the enchanting melodies and traditional dances of the Oktoberfest, Hermann's fall season promises a delightful experience for all. Get ready to immerse yourself in the magic of fall in Hermann, where every festival offers unforgettable fun.