Full Day Packed with Family Fun at Our Annual Maifest Celebration
April 28, 2021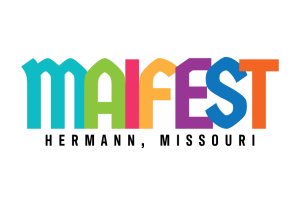 This year, join us on Saturday, May 15th for a celebration of spring! There will be much to do, look at, listen to, and enjoy with the family. See the schedule below to plan your adventure:
10:00 am – 6:00 pm
Clara Eitmann Messmer Amphitheater at 231 East 5th Street
An exciting new Maifest event, The Maker's Market, will connect those who make beautiful things with people who appreciate the unique and handmade! Many handcraft vendors will be on site, including a local craft brewery (Tin Mill) and two local distilleries (Edelbrand and Wood Hat).
Volunteers of the local chapter of the Lions Club will be selling/serving delicious food from the concession stand at the Amphitheater all day. 
Friday, May 14th & Saturday, May 15th 10:00 am – 5:00 pm
Sunday, May 16th 11:00am – 3:00pm
Start at either location and finish at the other
Blondie's Dolls Toy Shop, 201 Schiller, Hermann, MO
Sugar Momma's Candies, 407 Market Street, Hermann, MO
Our kid-friendly Schnitzeljagd (Scavenger Hunt) tours the heart of Hermann with surprises and prizes.  Each child can pick up their map with instructions to start the quest at either shop and follow the map with adventures to reach the other shop. If the child completes the trail, they will receive a surprise and be entered into a daily drawing for larger prizes.
So remember, it doesn't matter which day you play. Pick up your map (it will tell you what to do) at either Blondie's Toy Shop or Sugar Momma's and follow the exciting trail to the other end for a nice surprise. You might find a croaking frog along the way!
Open to kids up to 15 years old; must be accompanied by a parent or guardian.  Prizes must be picked up in Hermann and cannot be shipped. Details and contact information can be found here.
Live Music
Noon – 9:00pm
Clara Eitmann Messmer Amphitheater at 231 East 5th Street
Noon – 2:00 pm | The Hungry Five
Musical ambassadors of the City of Hermann, Missouri, this nationally known group has appeared in our nation's capital at the German embassy and has completed a concert tour in Germany. Specializing in traditional German music, The Hungry Five has been active for over sixty years. And, to give the traditional answer to the question of why "Five" has remained in the name of the band even when there have been more players: five band members are hungry; the rest are thirsty. All are fantastic musicians!
3:00 pm – 5:00pm | Good Turn Daily
A traditional bluegrass band from Columbia, Missouri, that plays bluegrass, gospel, folk, roots and classic country with a bluegrass flair.
6:00 pm – 9:00pm | Steff Mahan
Sweet and soulful is the sound of Nashville based singer/songwriter Steff Mahan. With a voice that is pure and powerful, and lyrics that are heart-crafted and rock-solid, it's hard to not get hooked on her sound, which is an entertaining Americana mix of rock, roots, folk and country.

Come watch, and participate, in this traditional small-town celebration!  Bands, floats, horses, children, clubs, vehicles of all kinds – including Volkswagens this year! Staging takes place in the Lower City Park (behind the fire station, near the RV park & pool). The route will take participants along 11th Street, down Washington to 6th Street, along Market to 4th Street, down Schiller to 1st Street and along Gutenberg, ending at the Amphitheater.
About Maifest
Maifest is a traditional German celebration of the arrival of spring. A maibaum (maypole) is decorated to display the crafts and history of the town. The Maifest in Hermann as we know it today began in 1952*. The event has evolved over the years to include a parade, live music, food, and family-friendly activities.