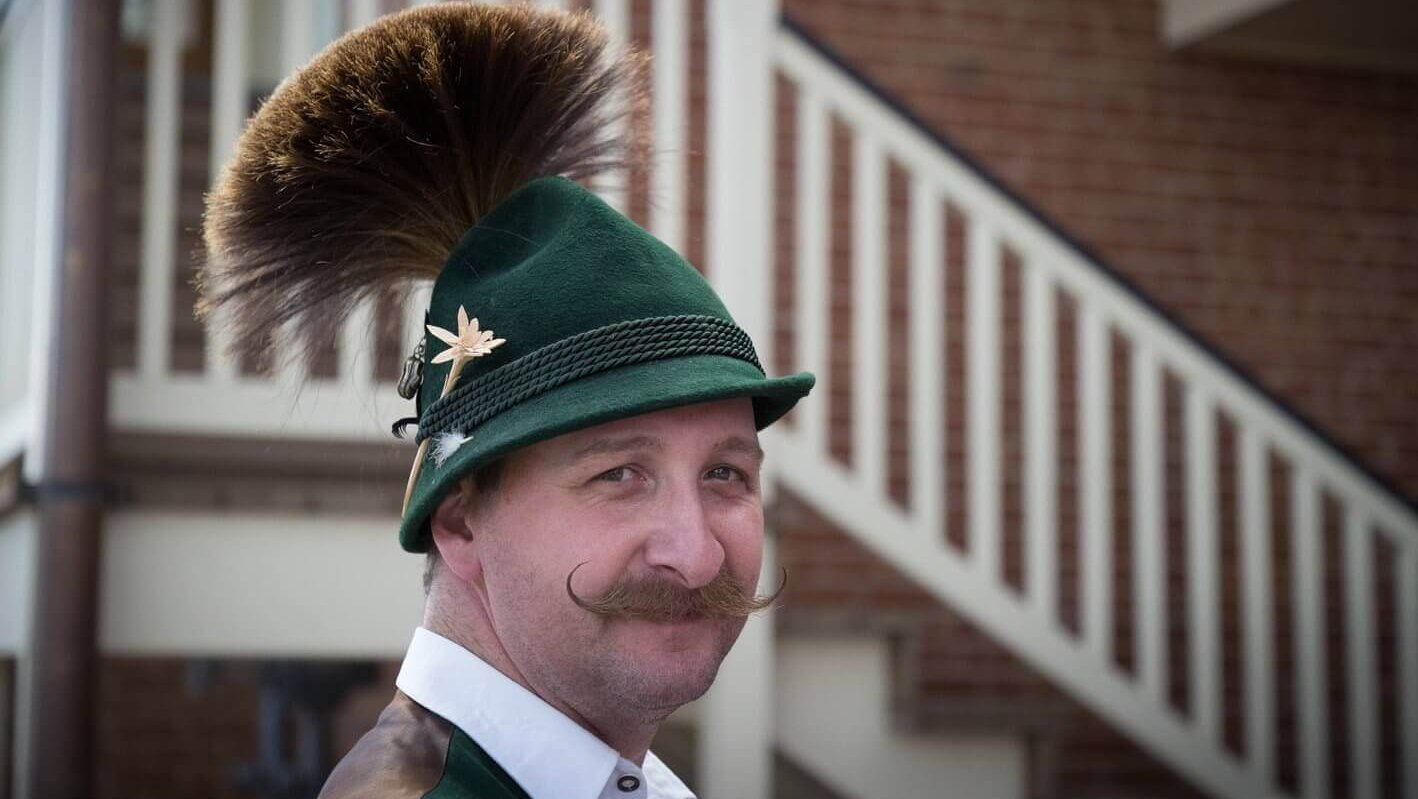 Everything You Need to Know for Hermann Wurstfest 2023
February 21, 2023
Every year, Hermann's more than 160-year sausage-making history culminates with the Hermann Wurstfest, a celebration of all things sausage. From sausage sampling and competitions to kraut-making classes, German dancing, live music, a Volksmarch and the highly-anticipated Wiener Dog Derby, dog costume contest, and talent show – there's something for everyone in Hermann, March 24-26.
Braunschweiger Ball

Friday, 5pm

Per tradition, the Braunschweiger Ball will kick off Wurstfest events hosted by The Bank Bar & Bistro, located at 115 Schiller Street. Make your favorite braunschweiger recipe and enter the contest. Entries must be submitted by 6:30pm. Judging will be based on taste, creativity, and presentation. Stay for live music from 7 – 9pm.
Gourmet Sausage Sampling & Sales

Saturday, 9am – 5pm and Sunday, 10am – 4pm

Tantalize your taste buds. Wurstfest draws professional meat processors from all over the state with a wide variety of products to sample and offered for sale. Visitors will sample gourmet sausages at two locations this year.

Location 1: Stone Hill Sherry House – 1110 Stone Hill Highway
Don't miss traditional German Music from 11am – 3pm, with the Wurstjaeger Dancers at 1pm, on both Saturday and Sunday.

Location 2: Hermannhof Festhalle – 314 East 1st Street
The Professional & Amateur Sausage Competitions and Display will be held Saturday only, 9am – 5pm. On Sunday, be entertained by German Dancing with Wir Tanzen at 1pm.

$10 ticket price includes entry to both locations each day.

The Wurst Pass

If you love sampling sausage but don't love lines, grab your Wurst Pass now. A newer addition to the festival, the Wurst Pass lets you skip the ticket sales lines to sample and purchase from vendors on both days of Wurstfest. In addition, pass holders will receive unlimited rides on the Hermann Trolley on Saturday and Sunday and FREE entry to the Volksmarch. The Wurst Pass is not available for purchase during the event and must be purchased in advance. Get yours today.

Volksmarch

Saturday, 10am – 5pm and Sunday, 10am – 3pm

The Volksmarch leads individuals and groups on a 3.1 mile/5k route through the city to see old-world landmarks, new construction, views of historical hills, and the opportunity for marchers to taste their way through the many German-influenced food and drinks. Many local businesses will have specials available to participants.

This event is for everyone of all ages and fitness levels! Pre-register for the event and check in at the Hermann Area Chamber of Commerce located at 150 Market Street, Hermann, Missouri, to pick up a map of businesses. The cost to participants is $10. The first 30 participants will receive the 2023 Volksmarch pin.

Sauerkraut Making Class

Saturday, 1pm and Sunday, 11am

Held at Wagon Werks, 314 Gutenberg Street, participants will learn the basic history and benefits of sauerkraut fermentation, and then chop, salt, and mix their very own batches of kraut. Advanced registration is required. Sign up here.
All-You-Can-Eat Sausage Breakfast

Sunday, beginning at 6:30 am

The Hermann Fire Department, located at 214 E 2nd Street, will host its all-you-can-eat sausage breakfast to benefit the department. Adults $12, Ages 5-12 $6, Ages 4 and younger eat free.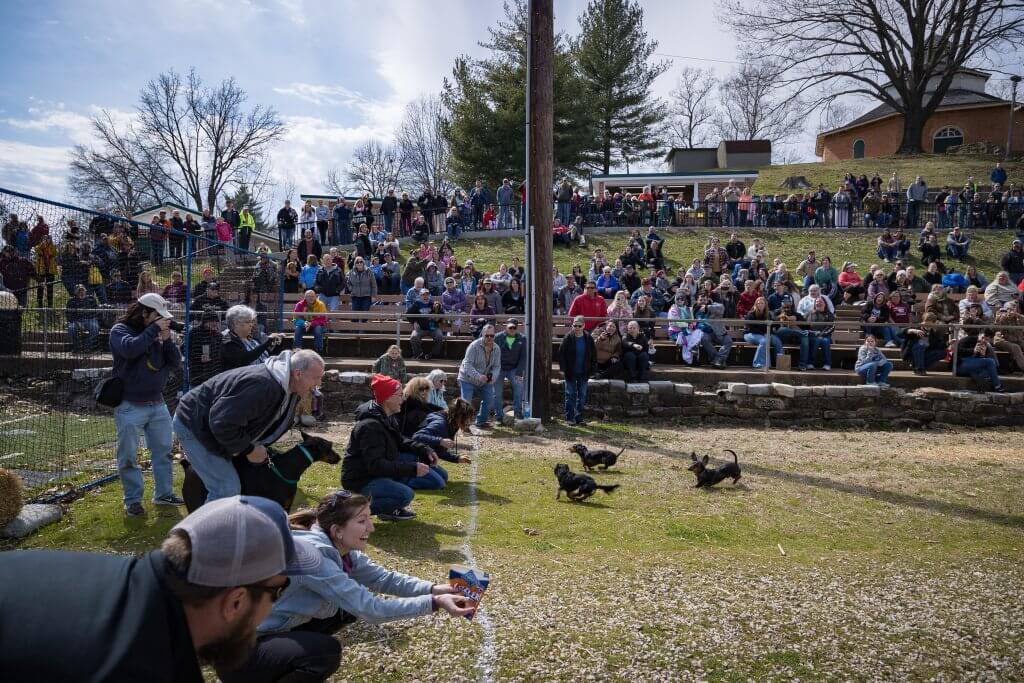 Wiener Dog Derby

Sunday, 2pm

You can't have a sausage festival without a Wiener Dog Derby! Held at the Hermann City Park, 118 13th Street, this much anticipated and fun event also features a costume contest and talent show for dogs of all breeds. Only dachshunds can participate in the derby. Please bring up-to- date vaccination records for all canine activities.

The derby is $15 for contestants and free for spectators. The talent and costume contests are $10 per dog (derby wieners can participate free).
Pre-register online. Day-of registration begins at noon.

Stay With Us

Hermann has a host of inviting accommodations for guests, from suites to lodges, bed and breakfasts, and more. Whether you want to take part in one Wurstfest event or all of them, you'll find a fun atmosphere, culture, food and drinks, and so much more to keep you busy during your stay. Book your lodging today. Click here to see what's available.