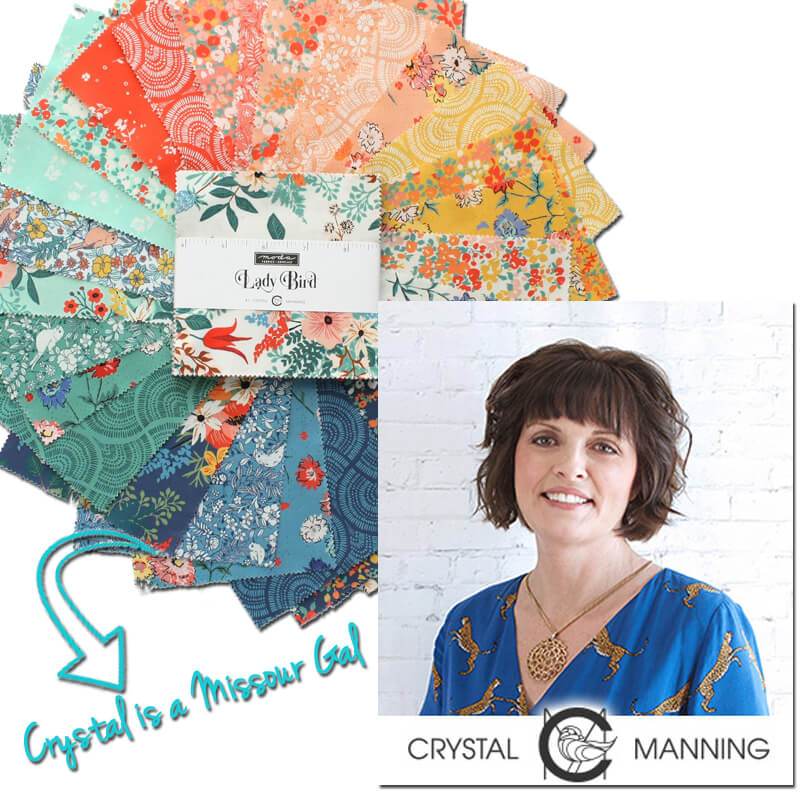 November 20 | 2:00 pm - 5:00 pm
$50.00
Meet Crystal Manning – Moda Fabric Designer
Join us for a creative afternoon of sewing with Crystal Manning, fabric designer for Moda. Be inspired to finish a quilt or start a new one. Don't miss out on this rare opportunity to spend some time with Crystal.
All tickets include Lady Bird fabrics for the Charming Placemats project. To make the afternoon even more fun, we will have VIP shopping after the class.
Tickets and seating are limited. Reserve your seat online or by phone soon!