To submit an event to this web site, please contact:
Tammy Bruckerhoff
tourism@hermannmo.com • 573-486-5400
_____________
CLICK HERE for live music and night life in and around Hermann.
Hermann Wedding Trail
April 19 | 11:30 am - 3:30 pm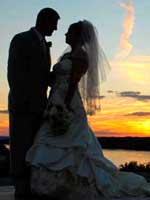 See firsthand all Hermann has to offer for a Wine Country destination wedding. During the Wedding Trail engaged couples and their families have an opportunity to tour wedding and reception venues at their own pace, meeting photographers, florists, caterers and other vendors along the way. In addition, some B&Bs may be open for tour during the Wedding Trail.