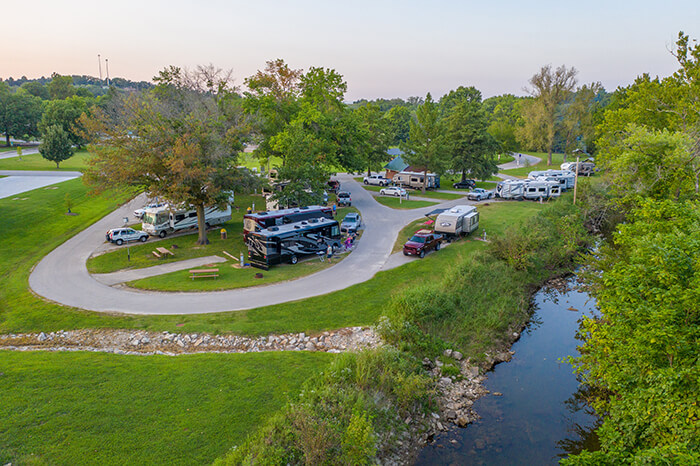 Family Adventure: Camping in Hermann
July 2, 2021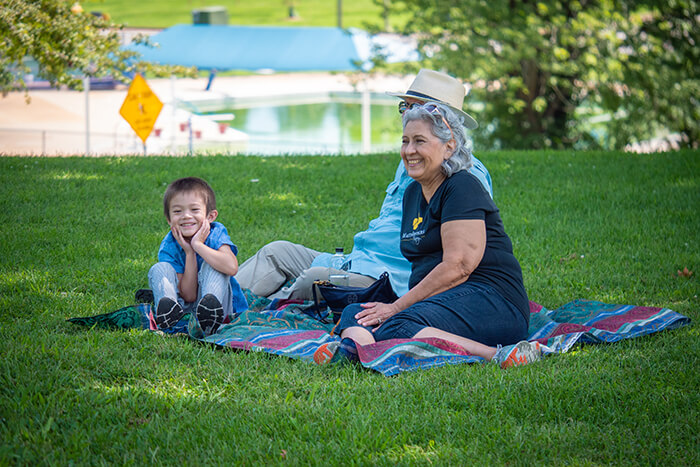 * Please note that as of September 2021, RV sites are booked on weekends through October. Tent camping is readily available and does not require reservations.
Fresh air, relaxation, and quality time make the perfect combination for a fun family adventure. Make memories this fall by camping in Hermann. Close to all the amenities of downtown Hermann, this park and campground offers plenty to keep the whole family busy and having fun.
Family Camping
RV or tent? Both are available at Hermann City Park Campgrounds. There are a total of 51 full hook up sites available for RVs, pull behinds, and pop ups. Sites are spread out across three different locations enabling campers to have some space from their neighbors. Tent camping also is available on a first come first serve basis. Reservations are required for RV sites for weekends. Call the Hermann City Office to reserve your spot (573) 486-5400.
Campground Amenities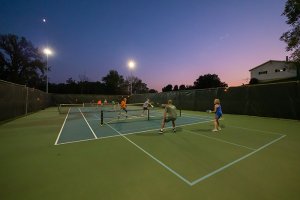 Families will love the easy-going nature of the park for a comfortable and memorable experience. The park features amenities designed with families in mind, meaning plenty of shelters, picnic tables, and BBQ grills. Guests have access to all park facilities including the swimming pool, playground, basketball court, tennis courts, and baseball field. Like any top-tier park, there's tons of green space to play, run, and relax. There's also plenty of space to bring your own games for a friendly family cornhole, croquet, or ladder ball competition. Well-kept and clean showers and restrooms on-site, as well as water, electric, and sewer for full hookup sites add to the convenience of Hermann's camping experience.
Explore Downtown Hermann
Besides offering all the amenities you need for a relaxing camping getaway, Hermann City Park is within a mile of restaurants, shops, and experiences in downtown Hermann. This campground is enough removed for quiet and privacy, yet conveniently close to explore downtown on foot or bike. Hermann Trolley, Crown Suites, Lyft You Up Rides, and Uber all pick up from the campground, making it easy to let someone else chauffeur for your Hermann adventure if you prefer. Keep the outdoor fun going with a bike ride on the Katy Trail, the largest railroad turned multi-use trail in the US. Flat and consisting of even gravel, it's perfect for an out-and-back ride for some pretty scenery.
Insider tip: Pick up sausages for dinner from Hermann Wurst Haus. Known for their award-winning bratwurst, hickory-smoked pulled pork, deli meat, and cheese sandwiches, the question, "what's for dinner" has a delicious answer.