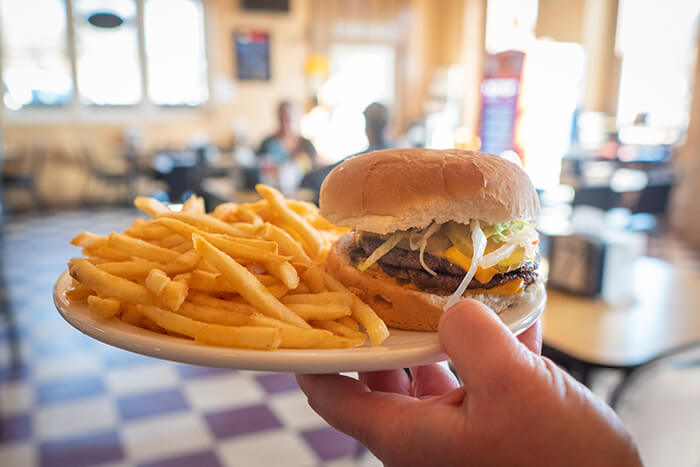 Best Dives in Hermann
July 2, 2021
Everyone has a local spot they return to over and over. The one that always delivers tasty and inexpensive food and drinks, with a comfortable and unpretentious atmosphere, and where servers remember you. That's the spirit of dives: delicious food and salt of the earth people out for a good time. These restaurants in Hermann fit the description and are worth visiting for the one-of-a-kind experiences they each offer their guests.
Sharp Corner Tavern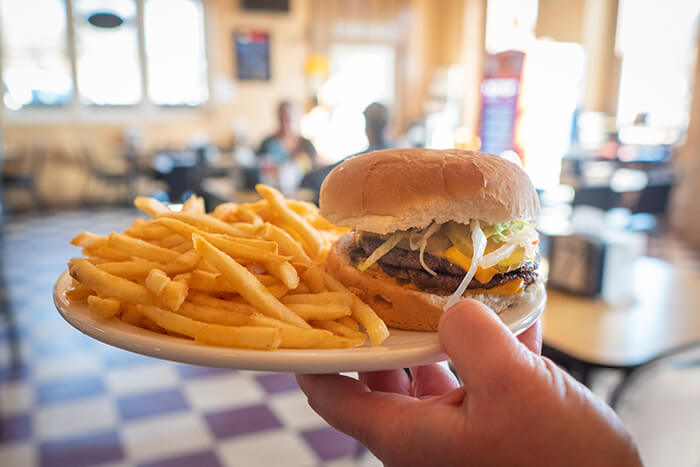 When you're in the mood for a mouthwatering burger, look no further than legendary Sharp Corner Tavern. One of the oldest establishments in Hermann, Sharp Corner Tavern is famous for their burgers. So much so that in 2019, they cooked more than 51,000 burgers! The hardest decision you'll make will be what to put on yours. Guests rave about the extensive list of side items to complement any meal, from cheddar cheese balls and onion chips to applesauce and cauliflower. And, of course, you'll find a variety of beverage options at the full service bar, as well as food served late, for a fun evening out. Weekday visitors will enjoy the ever-changing lunch specials featuring hearty, stick-to-your-ribs meals. Sharp Corner is family-friendly and an icon in Hermann. Come in for the food and casual, welcoming atmosphere and you'll leave as a friend.
Concert Hall and Barrel Tavern
When you've been doing something since 1878, there's a good chance you're amazing at it. Well that's the Concert Hall and Barrel Tavern, the oldest continually operating tavern west of the Mississippi. You'll still find time-honored traditions inside, especially good food and good times. The Concert Hall and Barrel Tavern has something for every appetite with German specialties, seafood and steak, pizza, and sandwiches. There's a late night menu for the night owls, too. Sports fans can catch the game near the bar and the patio space is the perfect spot for an outdoor dinner. This the kind of place that treats you like a friend when you walk in and you can't wait to be back.
Loose Caboose Saloon
Fun is the name of the game at Loose Caboose Saloon. Simply put, this is the best spot for a night out, laughter and good times guaranteed. Play cornhole, giant Jenga, foosball, air hockey, darts, pool, and video games. Don't miss their karaoke nights, Tarot card readings, or holiday celebrations. Locals love that Loose Caboose saloon serves late night food. Favorites include a large pan of savory, cheesy nachos, the salty super pretzel with dip, and the create-your-own pizza. Don't miss Back Shack Chicken at Loose Caboose, featuring everything you could want for the ultimate chicken dinner. Start with fried pickles before choosing from chicken bits like gizzards and drumsticks, and chicken meals with a warm biscuit. Complete your dinner with a delicious side of cheese corn, spicy slaw or baked beans. Casual and entertaining, Loose Caboose Saloon is certified for a good time, yummy food, and plenty of drinks to go around.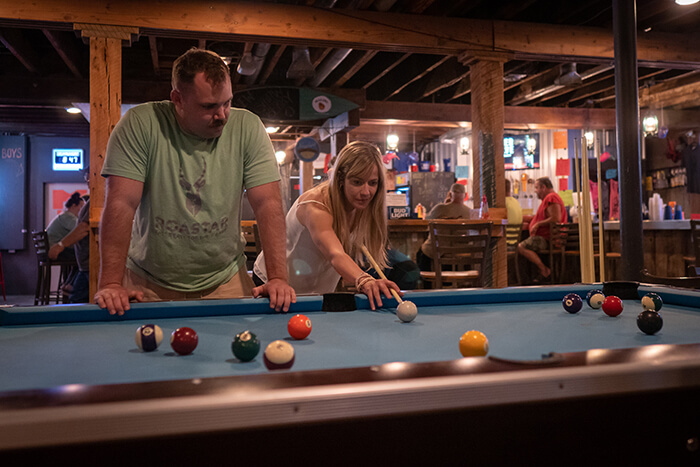 El Ranchito Restaurant
When all you really want is an authentic burrito bursting with flavor, El Ranchito is the right answer. With a variety of Mexican recipes, happy hour, and even a collection of homemade pies for dessert, you can't make a poor choice with their robust, and delicious, menu. You can also start your week off with breakfast at El Ranchito. Served Monday from 7am to 3pm, customers love the egg plates with hand-shredded potatoes, Mexican cáusela with chorizo, bacon, cheese, egg your way and tortillas, as well as a stack of delicious pancakes.
Check out all the local restaurants here.