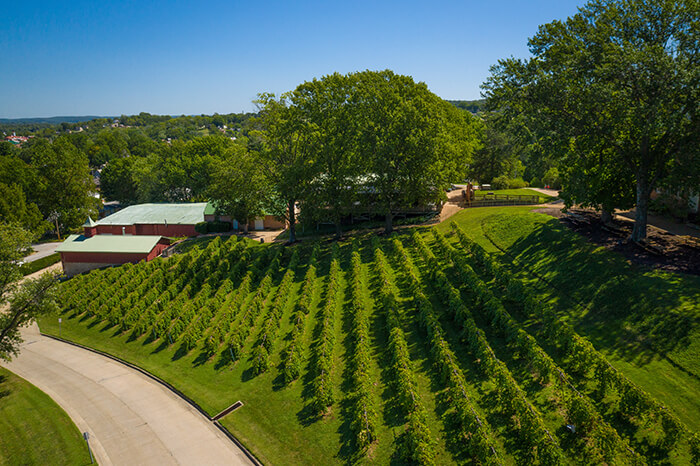 Award Winning Missouri Wines 2021 Edition
January 6, 2022
2021 was a spectacular year for Missouri wines, especially local wineries who cleaned up at competitions throughout the year. Here are some of the highlights:
Lost Creek Vineyard
Lost Creek Vineyard, located just 17 miles north of Hermann was recently honored by the Berlin International Wine competition. The quaint, family owned winery featured scenic, pastoral views in a comfortable, relaxed atmosphere. They were awarded a silver medal and 92 points for their Chardonel fortified white port for the USA Fortified Dessert Winery of the Year for 2021. They also were deemed U.S. Winery of the Year for their fortified wine! The winery also boasts a gold medal winning Chambourcin and was recently featured in Magnificent Missouri. Find their information in our directory here.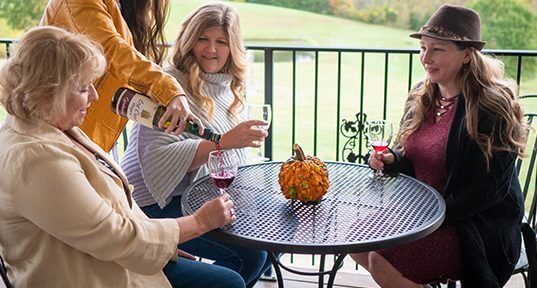 Stone Hill Winery
Stone Hill Winery overlooks Hermann and is a staple for many visitors and residents alike. With a history of winning awards, it was no surprise when they announced in November 2021 that their 2018 Cross J Norton was awarded Best Native Wine by the American Wine Society. (In 2020, their 2017 Norton won the same distinction.) Their 2018 Norton, 2019 Ozark Hellbender, and their Cream Sherry each were awarded the highest honors, the Jefferson Cup, at The Jefferson Cup Invitational, often referred to as "the Olympics of wine competitions".
In addition to such prestige, the winery was recognized and honored to receive the Governor's Cup from Governor Mike Parson for their 2019 Chambourcin and the C.V. Riley Award for their 2019 Norton along with 5 Best of Class and 14 Gold Medals from Missouri Wines. You can find Stone Hill Winery in our directory here.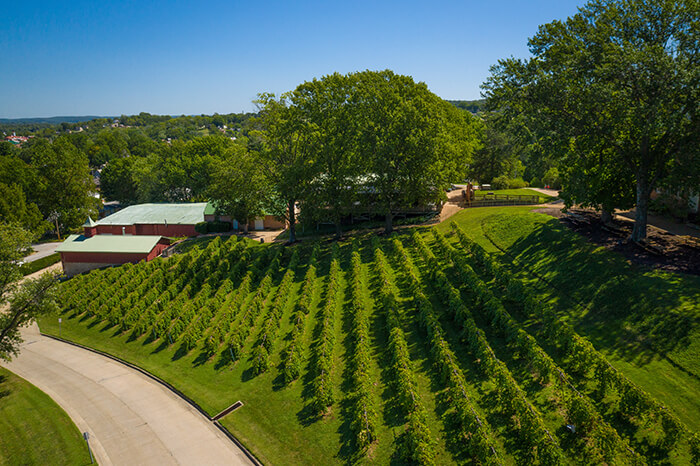 Adam Puchta Winery
Adam Puchta Winery, founded in 1855, is the oldest, continuously owned family winery in the United States. In the past thirty years they have grown to a production capacity of over 75,000 gallons and have won many state, national, and international awards. One of such awards went to their Dry Vignoles, awarded the Jefferson Cup for Dry White Wine alongside their Jazz Berry wine taking the Jefferson Cup for the Fruit/Dessert Wine. The winery took home five Double Golds for their 2017 Estate Norton, Situation Red, Chardonel, Dry Vignoles, and Traminette. Additionally, this Hermann figurehead was awarded 4 Gold, 10 Silver, and 1 Bronze in 2021 which you can
find on their website here
. Plan a trip to the winery using
our directory here
.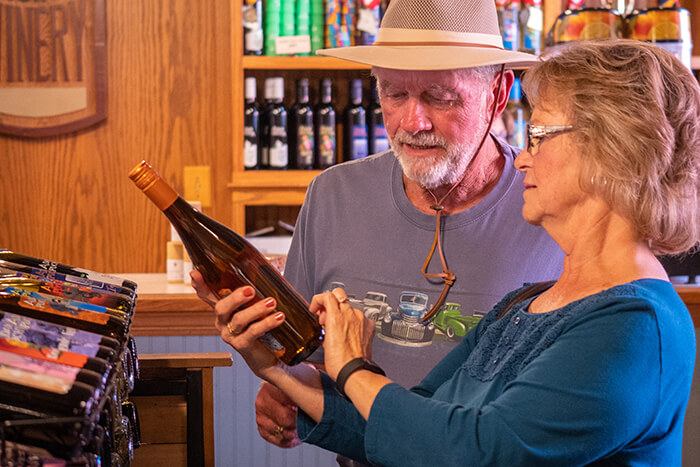 Plan Your Stay
Whether you wish to sample one of these award-winning favorites or discover something new you prefer, you can find a wide variety of wines right here in the heart of Missouri Wine Country! Plan your trip to Hermann today and book directly on our site! Our Visitor Information Center is available to answer any questions you may have. We hope to see you soon!