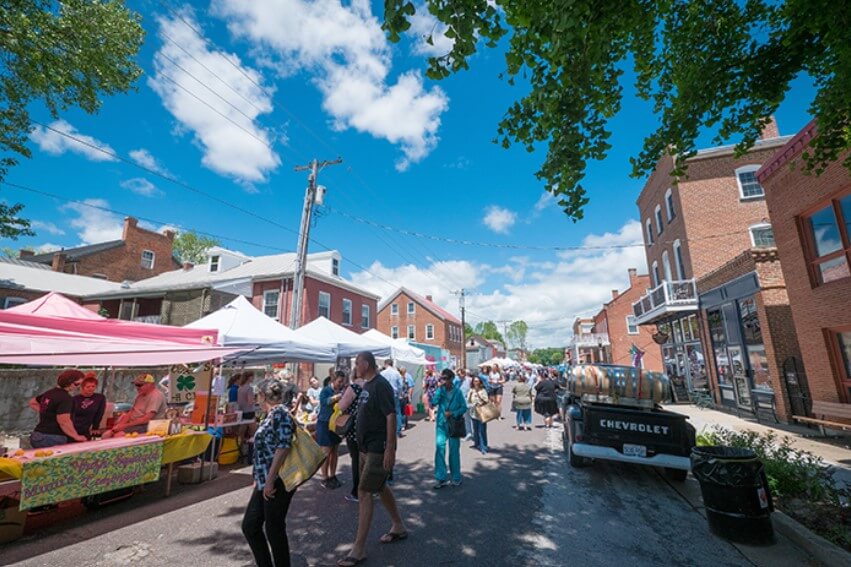 Summer Festivals in Hermann 2022 Edition
May 3, 2022
Looking for something fun to do this summer? Festivals are a great way to enjoy the summer weather and spend time with family and friends. Check out the annual festivals and events happening in Hermann! There are several held throughout the summer months, so there is sure to be one for everyone. The following is a list of some of the most popular summertime festivities in Hermann, Missouri.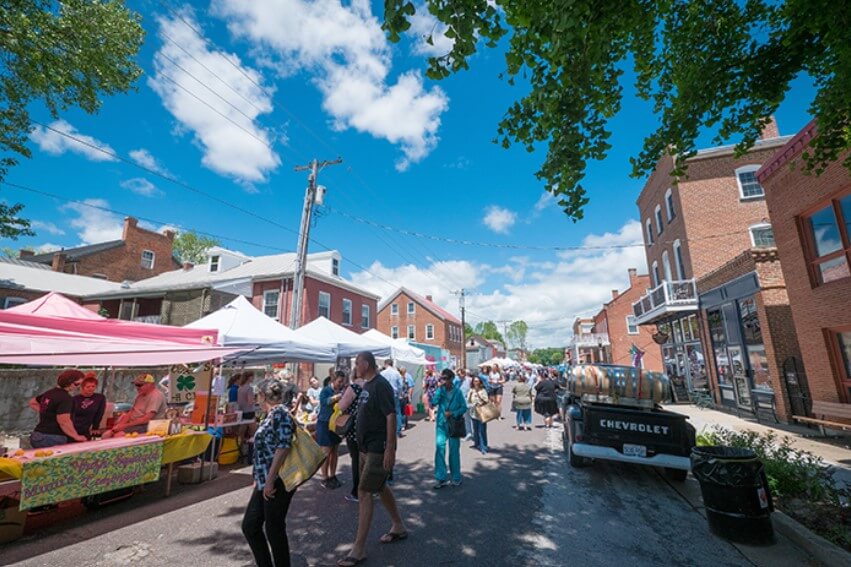 MAIFEST
Third weekend of May | May 20-22, 2022
What's not to love about a small-town celebration of German heritage? Maifest is an old-fashioned festival that celebrates the start of Spring, as well as Hermann's German heritage.  The Clara Eitmann Messmer Amphitheater and 3rd Street will be bustling with an outdoor market with over 50 vendors offering handcrafted and unique items, local wineries and distilleries, and music that will make you want to get up on your feet. The whole town celebrates with great food, beer gardens, heritage tours, children's games, Maypole dancers, and Parade.  See the schedule on our event website here.
In commemoration of 70 years of Maifest in Hermann, there will be a reception at the City Park on Sunday. More details can be found on MaifestHermann.org. Be sure to check the updated parade route below to find the best spot to watch floats and live performances!
First full weekend of June | June 4-5, 2022
This summer festival features town and country tours of private gardens filled with early summer flowers, herbs and vegetables. There is also a walking tour in public town parks designed by Garden Club members that highlight local horticulture talent for all to see! Visitors will be able to chat freely among many other garden-lovers, as well as chat with pro-gardeners who are happy to answer any questions that you might have.
According to Garden Tour Chair Alice Calhoun, the gardens on the 2022 Garden Tour are unique: "We have many new gardens among both the town and country gardens. Town Tour gardens often are either lovely cottage gardens hidden behind historic homes or river-view gardens. This year they will include two traditional four-square gardens. Country Tour estate gardens tend to be much larger than Town Tour gardens and have different elements and features."
Additional details can be found on the Garden Club website here.
FREEDOMFEST
July 3-4, 2022
Hermann's FreedomFest is a great celebration of America's independence, with events spreading out across the third and fourth of July. FreedomFest events include a parade, games, food booths, music at Riverfront Park, and concert by Hermann's Municipal Band at the Clara Eitmann Messmer Amphitheater, and so much more! This spectacular summer fun-filled event ends with a grand display of fireworks over the Missouri River, so come early to save your spot front and center! Fireworks for 2022 will be on Sunday, July 3, 2022.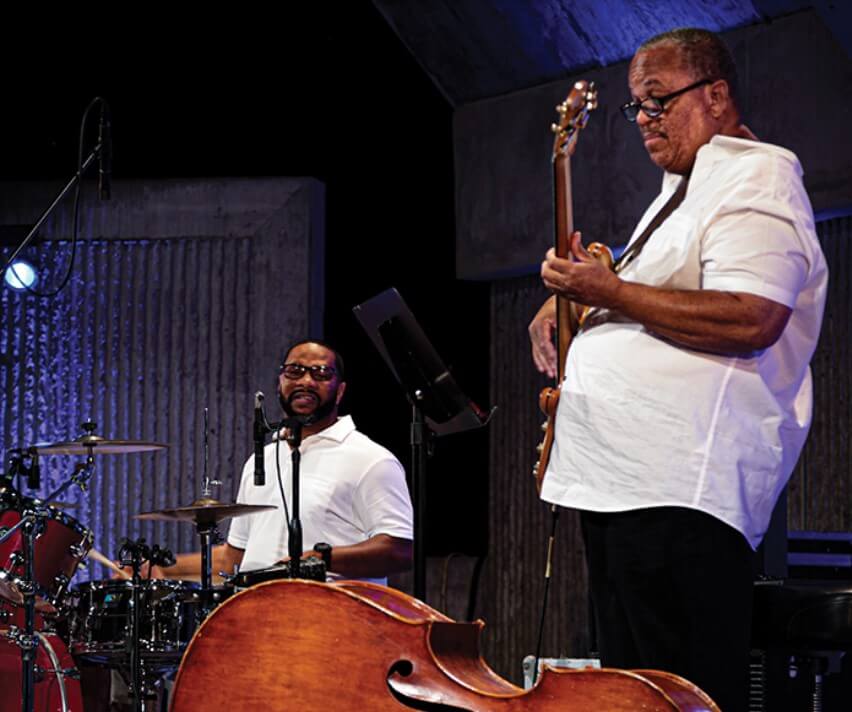 Returning After COVID | August 27, 2022
Jazz returns to Hermann in 2022! The Hermann Jazz Festival will again bring amazing music and personalities to Hermann. Plans are still under way for an exciting return of the Jazz Festival in 2022. Details will be posted here, on social media, and on our events calendar as they become available!
Stay Updated for Future Events
We hope this article gives you plenty of dates to mark your calendar. Want updates on future Hermann events and info? Follow along on our blog, subscribe to our monthly newsletter, or social media to stay informed! We post all of the latest news on everything happening in Hermann!