Showboat Community Theatre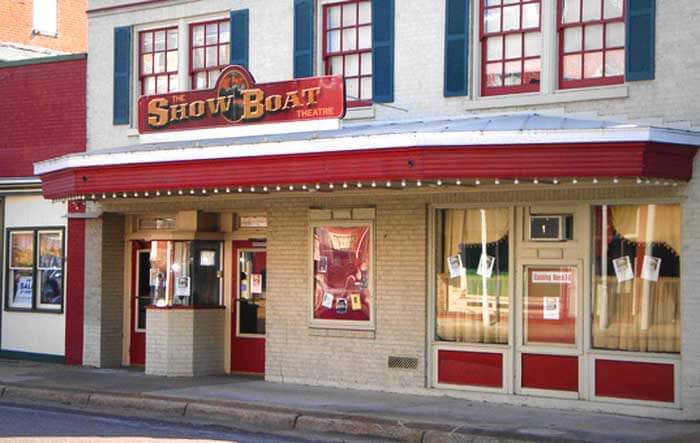 The 250-seat Showboat Theatre on East Fourth Street hosts a wide variety of stage shows. Built in 1934, the former Hermo movie theater reopened as a community theatre in 1984. Shows directed by Mimi Schmidt featured performers from the popular vaudeville-style Rotunda Shows.
To Purchase Tickets
Hermann Welcome Center
150 Market Street
Hermann, MO 65041
800-932-8687 or 573-486 2744
Tickets also may be purchased at the Showboat Theatre box office the day of the performance.
This great community asset is currently under renovation, but we WILL continue to support the performing arts by having the facility open throughout the year! If you would like to donate or volunteer, please contact Tim Puchta.
For any further information, please contact:
Tim Puchta
573-486-5596