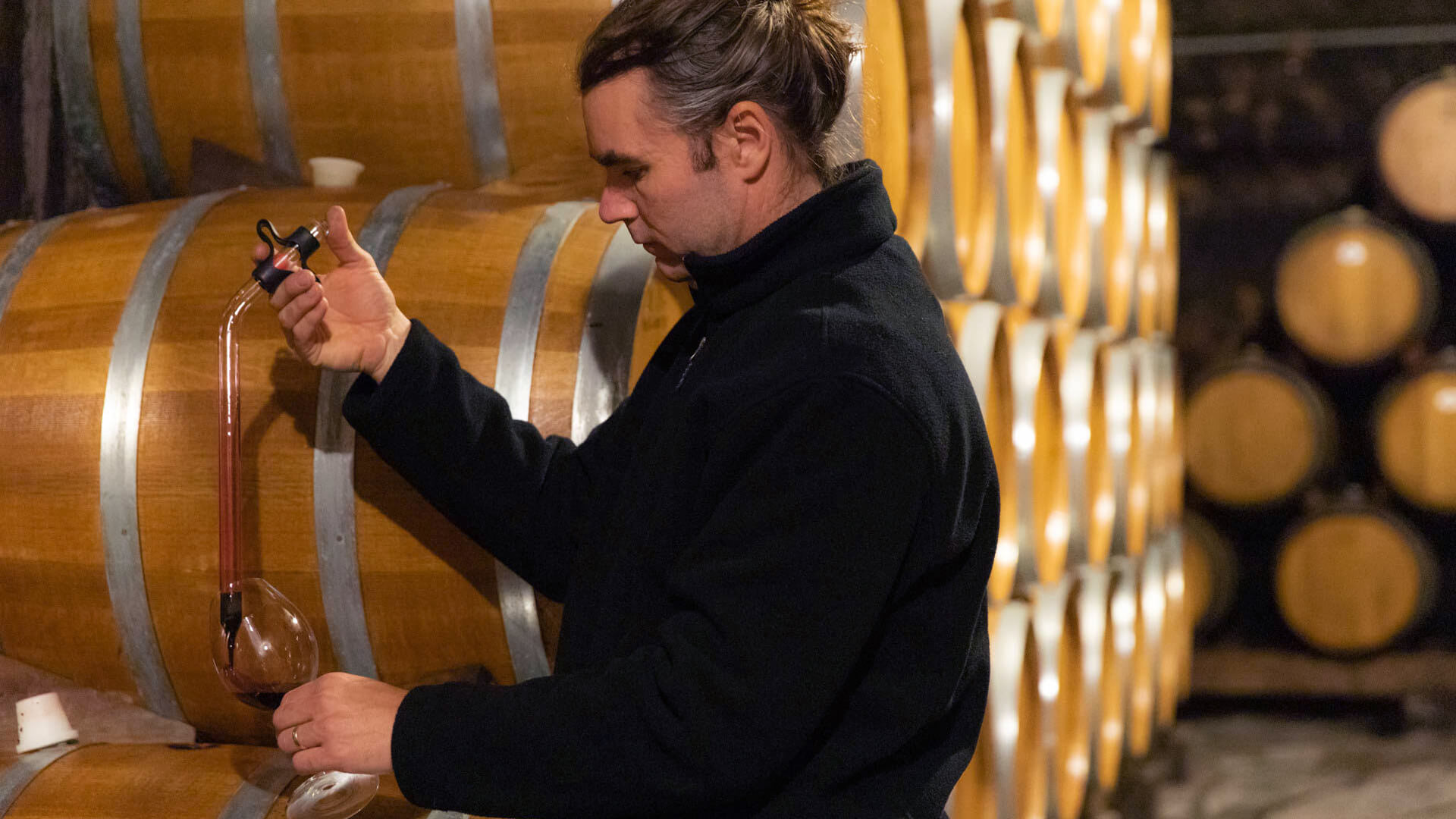 Meet the Winemaker at Stone Hill Winery
April 29, 2021
An Interview with Shaun Turnbull
Wine Maker at Stone Hill Winery
Shaun Turnbull was born and raised in South Africa and moved to Hermann and Stone Hill Winery in 2005. He was intrigued by the creativity and diversity of the wines, as well as the fact that there is a booming wine industry in an unusual location—which means new palates to explore.
1. How did you get started in the wine business?
I studied Oenology (the science of winemaking) at Elsenburg Agriculural College in the Western Cape of South Africa.
2. What is your winemaking style?
I believe wine should be enjoyed by one and all. Drinkability and balance on the palate is huge. A lot of attention is given to building structure and mouthfeel as well as cultivar (grape variety) expression. Thus I would say my winemaking style is more New World.
3. In the world of wine, who do you most admire and why? Who influenced you?
The Held family and Dave Johnson. They took something relatively unknown, revitalized it and made it a success.
4. Any wine making tips for those just getting into winemaking or those interested in studying wine?
Winemaking is technical, yes. But the most important is to be able to analyze and judge a wine by how it smells and tastes. I would recommend to anybody getting into wine to spend more time tasting and discussing wine, than anything else.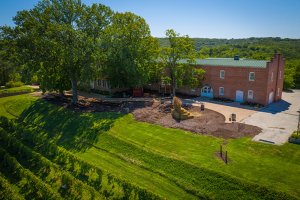 5. What is one of the most rewarding things about your job?
Seeing people enjoying the final product. It just makes you feel that you did something right and gave somebody a small slice of joy.
Lastly, tell us a little bit about the winery. What is unique about it and what makes it a great place to visit while in Hermann?
Stone Hill is very unique in the sense that it dates back to 1847 and the fact that we still use all the original cellars to make the wine in. It is very cool to see the modern technology meet the old (yes we do have tours through our underground cellars). The other uniqueness is the different wine styles ranging from dry to sweet. This includes red, white, rosé, dessert, fruit flavored and traditional Methode Champenoise sparkling wines. There is something for everybody to enjoy. We also have a restaurant, along with a spacious scenic property where folks can enjoy sipping wine. Additionally we hold several events throughout the year such as our Norton 10 year vertical dinner, Grapes to Glass VIP tours, as well as many weekends with live music, including some German festivals such as Maifest and Oktoberfest, making a visit a memorable experience.