Each February, Black History Month is recognized by celebrating the accomplishments of African American immigrants and prominent civil rights activists. This year, the town of Hermann is dedicating unprecedented effort to this National observance.
A Shared History of German and Black Americans in Hermann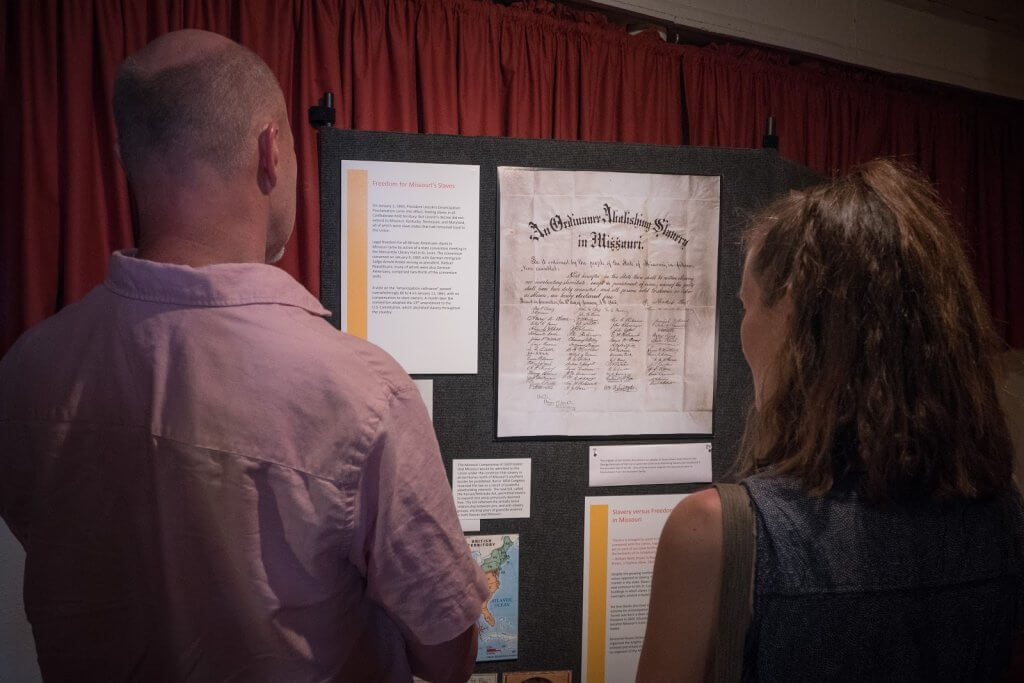 Many German immigrants to Hermann found themselves here after fleeing unfair ethnic practices in their home country. As the slave trade expanded to cover areas of the midwest, these German settlers understood the oppression and unjust circumstances of enslaved Africans. The town of Hermann rallied around the cause, they spoke loudly for equal rights when possible and worked covertly when necessary to establish freedom and equality for all people.
New Events in Hermann
To commemorate the shared stories of early German immigrants and the enslaved Africans, Hermann is hosting a symposium featuring highly regarded historians, scholars and artists who will share this little-known parallel history. There will be music from representatives of the German and African American community, a high school essay contest on the topic and an excerpt from the play An Amazing Story: German Immigrant Abolitionists will be shared. This symposium is the first of its kind in Hermann—we urge you to attend!
This month, don't miss The Gift of Jazz at the Showboat Theatre and the Symposium: The Shared History of Germans and Black Americans in Missouri. February in Hermann provides the chance to become more familiar with the complicated and compassionate history of the area. With plentiful opportunities to further unite and celebrate the community, Hermann is raising the bar on appreciating our past!