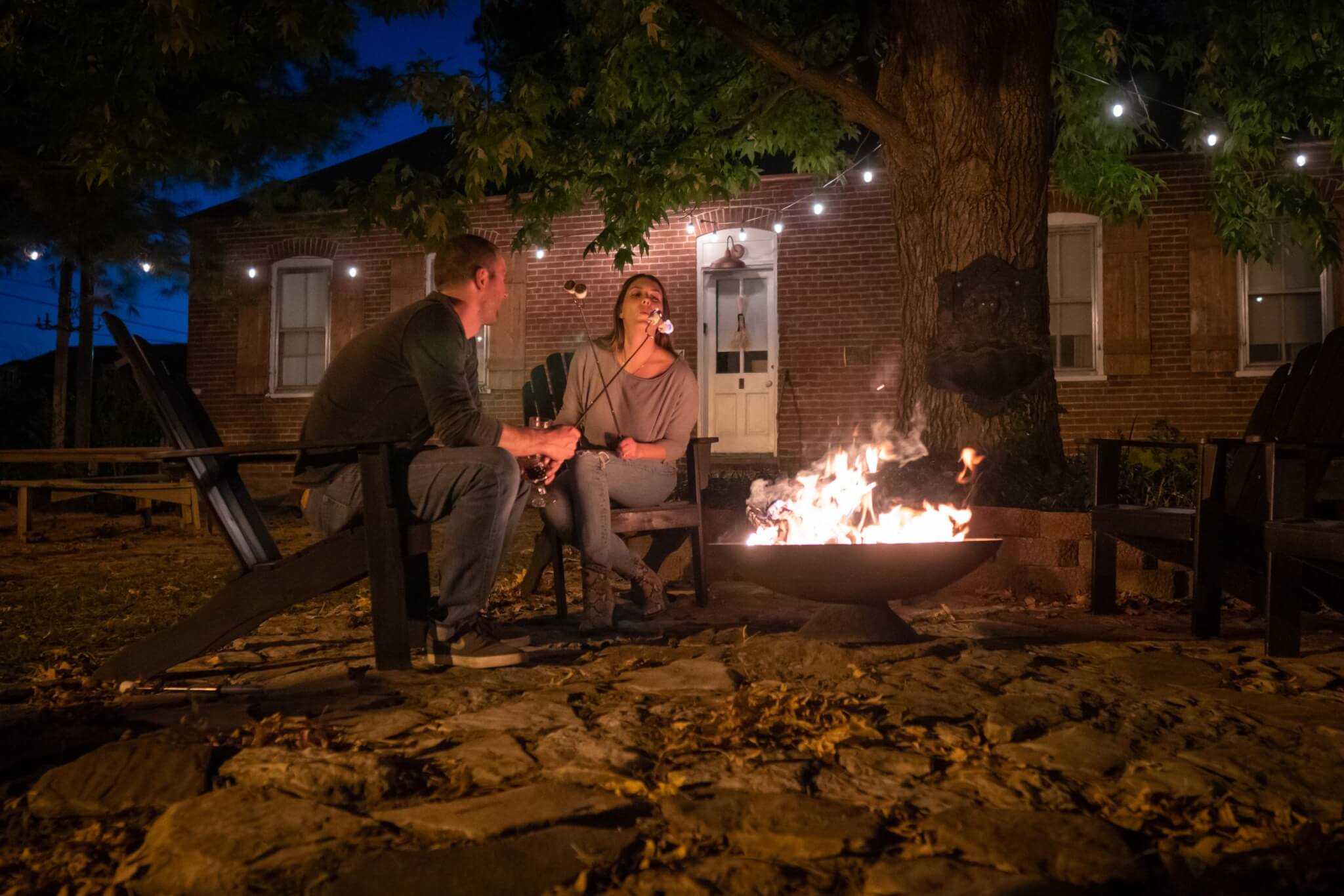 Where can I rent bicycles in Hermann?

Hermann Crown Suites has 2 bicycles for rent, for booking and further information, contact Hermann Crown Suites directly.
Once we get to Hermann, how do we get around?

Transportation options can be found here.
When is Oktoberfest in Hermann?

Oktoberfest is every full weekend in October.
What is there to do during Oktoberfest?

The wineries, breweries and distilleries have live entertainment during the day. The Hermann Area Jaycees have a biergarten in the Sesquicentennial Park on Saturdays. 

The Arts & Crafts Festival is the Second Weekend.
When will the Oktoberfest schedule of events be posted?

Weekly schedules will be posted on the events calendar by September 1.
What breakfast options are available at B & Bs in Hermann?

For a warm breakfast, check out Old Vine B & B, Stone Haus B & B, Abigail's Grape Leaf, Hermann Hill River Bluff Cottages, and Hermann Hill Vineyard Inn & Spa. Continental breakfast is served at The Rafters, Harbor Haus, Nestle Inn B & B, Himmel Haus, and Branson Country. Breakfast vouchers to a local coffee shop or bakery are provided at Heritage Lodging, 2nd Street Lodging, Cobbler Room & Cottage at the Patty Kerr, and Historic Reiff Haus.
Which restaurants in Hermann are pet friendly?

These restaurants and wineries in Hermann allow leashed dogs on their patios or outside seating/dining area: Doxie Slush, Espresso Laine, Hermannhof Winery, Tin Mill Brewery (Beer Garden), Stone Hill Winery, The Piano Bar, Hermann Wurst Haus, and Fernweh Distilling.