We heard there's a real Sausage Fest Happening in Hermann—bangers, liver-wursts, frankfurters and more! A fun and festive German heritage celebration—Wurstfest takes place the weekend of March 27-29th. Taste, compete and learn all that there is to know about this favorite German food.
Mark Your Calendar for Wurstfest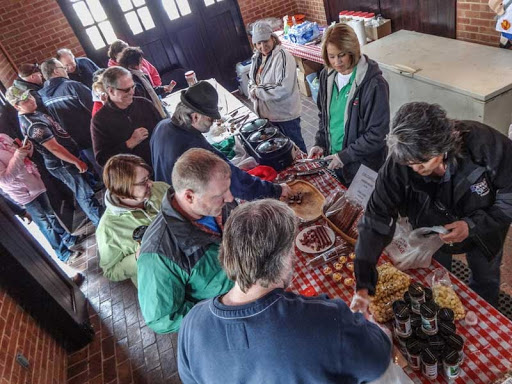 You know all about the esteemed Autumn Oktoberfest in Hermann, but how about a fun spring festival where sausage is the star? Mark your calendars for the end of March—Wurstfest is a happening annual event showcasing the art of smoking and preserving meats. This popular Hermann event celebrates the traditional craft of German sausage making in multiple ways. Filled with educational tours and classes, samplings of delicious German fare, and contests to put your own tastes and talents to the test, Wurstfest is a perfect way to get out after a long winter.
Grab a bottle of wine, fill a growler with delicious Hermann brew and visit with merchants, home cooks, and the experts to find the very best in sausage at this annual festival. Whether your tastes lean to mild and recognizable flavors or if you like to dabble in spicy, clever combos, you will find the mouthwatering concoction cased in the authentic customs of Wurstfest.
Come for the sausage, stay for the fun!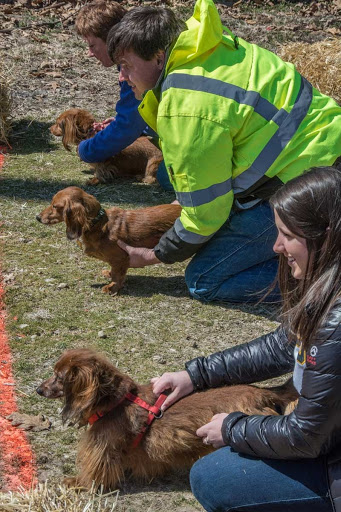 This sausage fest really delivers the entertainment. With activities like the 25th annual wiener dog derby, an old-fashioned sausage dinner with homemade sausage and sauerkraut, the Braunschweiger Ball at the Bank Bar, and an Amateur Sausage-Making Contest—you'll want to stay all weekend! Good thing the charming town of Hermann makes that so easy! Lodging choices convenient to the festival are still available. Book now!
Come for the brews and brats and enjoy basking in Hermann's German heritage at Wurstfest. Remember finding a spot to stay in Hermann is easy! Celebrate tradition and the coming of warmer months while enjoying a tasty plump brat, a glass of wine, or a stein of refreshing bier. See you in March!