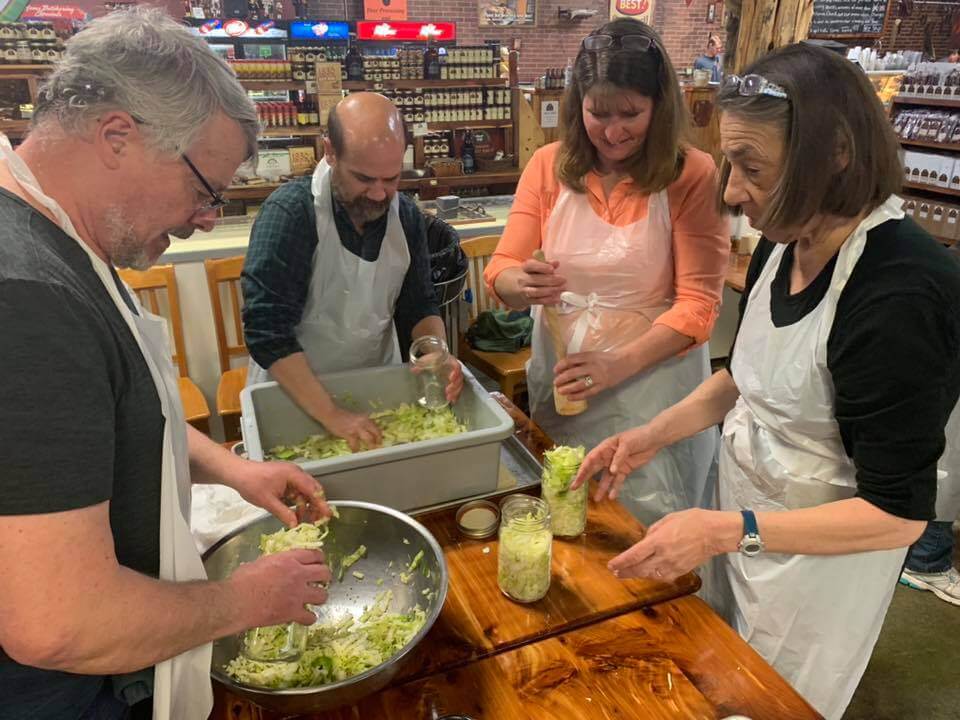 March 27, 2020 | 3:00 pm - 6:00 pm
$99.00
Wurstfest Sausage and Kraut Making Class
Learn, hands-on, the German tradition of sausage and kraut making. Join three-time hall of fame Wurstmeister Mike Sloan for the sausage-making portion of this VIP event that's both informative and entertaining. Mike will show you the ropes of sausage making and cover topics such as; mixing and grinding techniques, ingredients, types of casings, safe handling, smoking and cooking times.
Farmer Dan Kuebler, Columbia, MO is the kraut guy, who was born and raised in Hermann, will demonstrate how to make sauerkraut, step-by-step. Participants will learn about the basic history and benefits of fermentation, and then will chop, salt, and mix their very own batches of kraut.
Guaranteed to fill your belly! Not only will you be served a wurst meal, but also treated to a wurst tasting, 1 free drink ticket, 2-3 pounds of sausage that you create in the class and the kraut that you make.
All Wurst participants will enter their Wurst into the 41st annual Wurstfest Amateur Competition where it will be judged by a panel of Wurst experts. Awards will be given at the Sausage Makers Reception Saturday night at Stone Hill Winery Sherry House.
Fun! Guaranteed! Cost – $99 per person, register online here.
Sponsored by the Hermann Chamber of Commerce.