To submit an event to this web site, please contact:
Tammy Bruckerhoff
tourism@hermannmo.com • 573-486-5400
_____________
CLICK HERE for live music and night life in and around Hermann.
UnColor Wine Bar & Gallery – Wine and Massage
June 19 | 6:00 pm - 8:30 pm
$25.00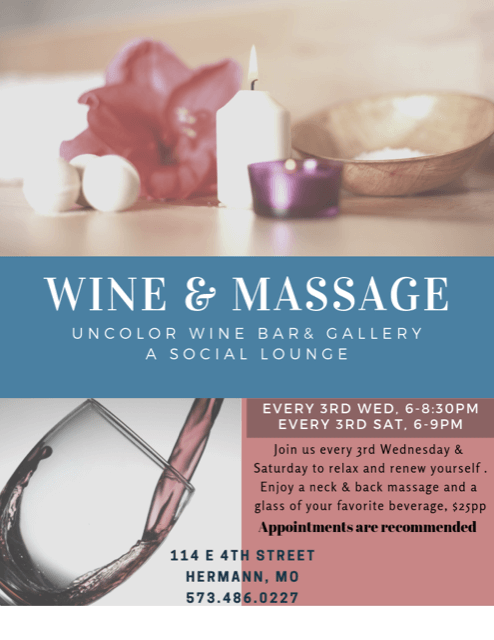 Wine and Massage
June 19th through August 24th
Every Third Wednesday from 6:00pm – 8:30pm
Every Third Saturday from 6:00pm – 9:00pm
Join us to relax and renew yourself. Enjoy a neck and back massage with a beverage of your choice for $25 per person.
Space is limited, so reserve your spot today.
Call (573)486-0227