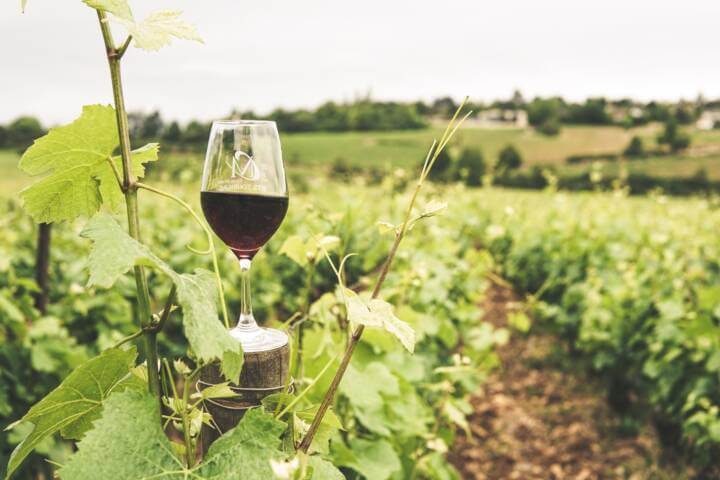 August 6, 2021 | 6:00 pm - 7:30 pm
$49.95
The Wine Experience: From the Vineyard to the Palate!
The Wine Experience is the ideal way to learn about wine while visiting beautiful Hermann. Discover the art of sensory analysis and food pairing as you sample incredible wines! Every bottle of wine has a story to tell, in a language all its own.
Our wine expert, Rick, will walk you through 4 different varietals of wine from the vineyard to your palate in this educational and fun wine tasting experience!
Using finely-tuned bowl shapes consisting of three variables – shape, size and rim diameter – Riedel stemware has been specifically designed to translate the "message" of wine to the human senses. Thus, in addition to pours of each varietal of wine and a chance to win a copy of "The Sommelier Prep Course" by Michael Gibson, each ticket price includes a complimentary stemless Riedel wine glass (retail value $12.37) to take home.
If desired, you may also opt to purchase the upgraded ticket which will provide you with a stemmed Riedel wine glass (retail value of $29.99) rather than the stemless version to take home.
Additional bottles of each varietal will be available for sale at the conclusion of the class if you find one or two that you love enough to take home.