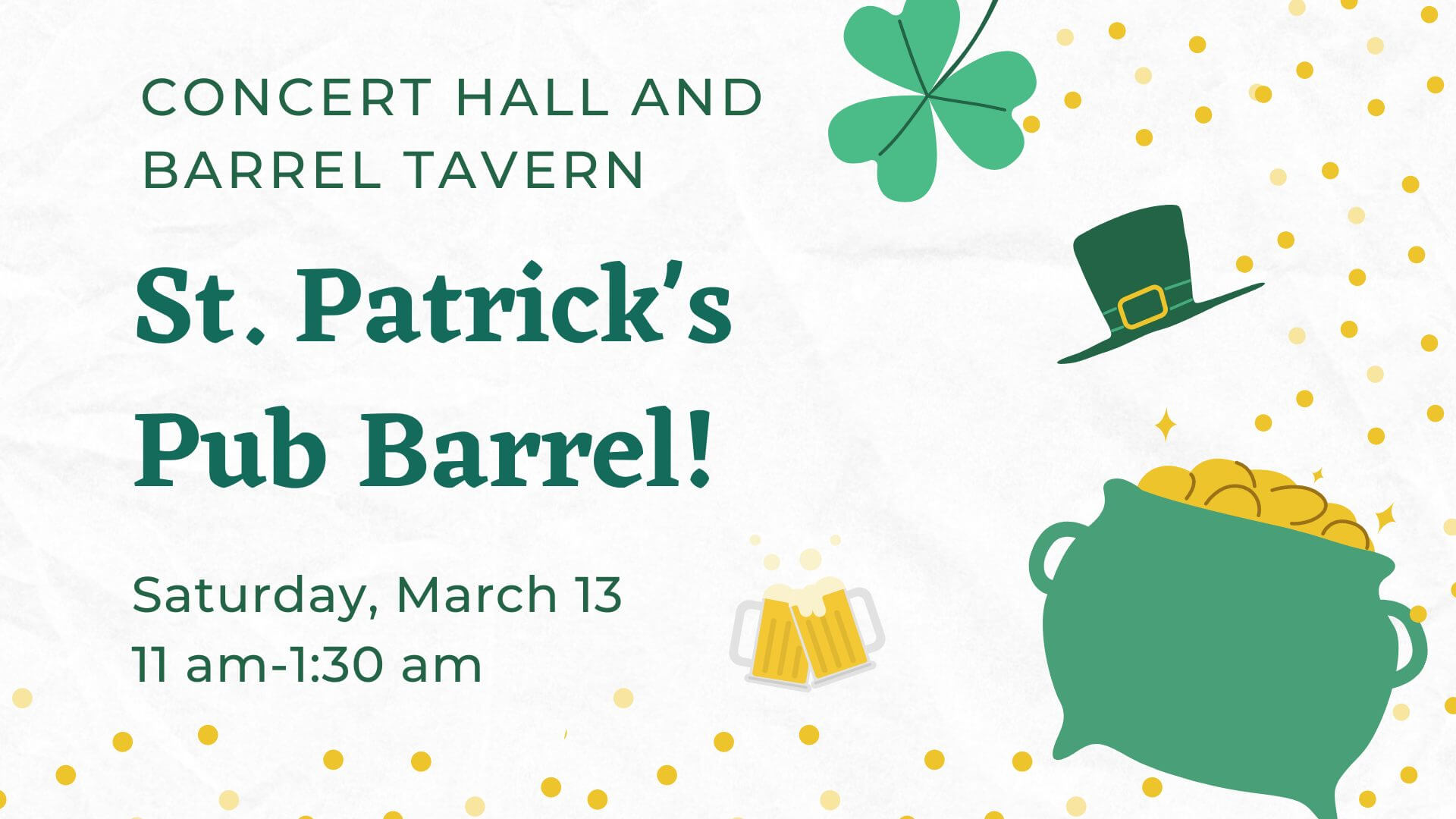 March 13 | 11:00 am - March 14 | 1:30 am
St. Patrick's Pub Barrel
Where St. Patrick's Day was first celebrated in Hermann – Come sit at the original bar from 1878
St. Patrick's Pub Barrel
Why just crawl when you can Barrel through Hermann on St. Patrick's Day in style – free green gifts (while supplies last) and free green shots – we even honor maps from other pub crawls! Free to those not indulging.
Concert Hall and Barrel Tavern
Your First Stop – Last Stop on the Saturday before St. Patrick's Day in Hermann, while you roll around town to wineries, shops, nap at your B&B, and dance the night away.
World Famous Authentic Leprechaun Signing Autographs (while his sobriety lasts)