To submit an event to this web site, please contact:
Tammy Bruckerhoff
tourism@hermannmo.com • 573-486-5400
_____________
CLICK HERE for live music and night life in and around Hermann.
Sing We Now of Christmas
December 21 | 7:00 pm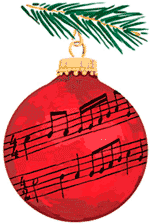 Be inspired by the sounds of the season at a holiday concert, presented by St. Paul United Church of Christ. Featured performers include the Bell Choir, Senior Choir and Riverside Singers.