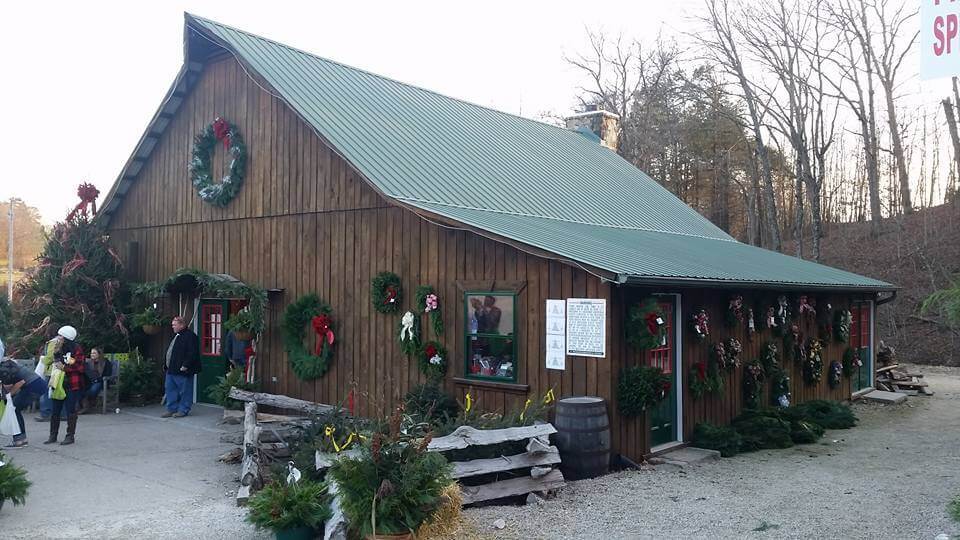 November 30, 2020 | 9:00 am - 5:00 pm
Pea Ridge Forest Christmas Tree Farm
October 2020
Dear Pea Ridge Forest Customers and Friends,
This is our third update of the plans for the Christmas Harvest of 2020! There will be quite a few changes in the look of your Christmas adventure here at Pea Ridge Forest. Please visit our website for more details and any future changes.
Some things to look forward to:
We will have a good supply of our own trees to cut this year, with three fields opening on different days. We also are bringing in a few Fraser firs as usual which will be available at the barn.
We will have our wreaths and greenery available, most being displayed outside under the pole shed. We plan on putting six sample wreaths online, if you want to select one to pick up or send to a friend. If you have a special order, please let us know ahead of time, and we can try to have it ready for you to pick up!
Kettle Corn will be available and potentially some winery samples.
Outdoor "photo ops" will be available for you and your family to capture the Christmas spirit!
Things that will always stay the same:
Complimentary hot chocolate will always be provided!
Our excitement to see all of you for another year of fun and festivities!
Our process of striving to improve and provide the best possible experience for our customers, no matter what is thrown at us.
Love of the Christmas season and how it brings us together.
Please bring your patience and Christmas spirit when you make your trip to the farm. We ask for your understanding as we are trying to keep this holiday tradition a happy and memorable experience for all. Our family has first-hand experience with this virus, with two members testing positive in the past. We want to be extremely careful so that we can continue to provide this experience for so many families that come out every year. If you have any questions or comments, please call or email us! We would love to hear your input.
Yours in trees,

The Roods