To submit an event to this web site, please contact:
Tammy Bruckerhoff
tourism@hermannmo.com • 573-486-5400
_____________
CLICK HERE for live music and night life in and around Hermann.
Old Fashioned Workshop w/DogMaster Distilling
September 28 | 12:00 pm - 2:00 pm
$5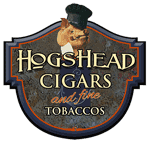 Saturday, September 28, 12pm and 2pm
DogMaster Distilling from Columbia, MO will be in the house shaking up some creative versions of the classic Old Fashioned! Learn how to concoct the perfect cocktail to take the chill off off the fall weather. For just $5 you can attend this workshop at either 12pm or 2pm, which will provide instruction and samples of about 6 different types of cocktails.
Link for more info and ticket purchase: https://www.hogsheadcigars.com/events/old-fashioned-workshop-w-dogmaster-distilling