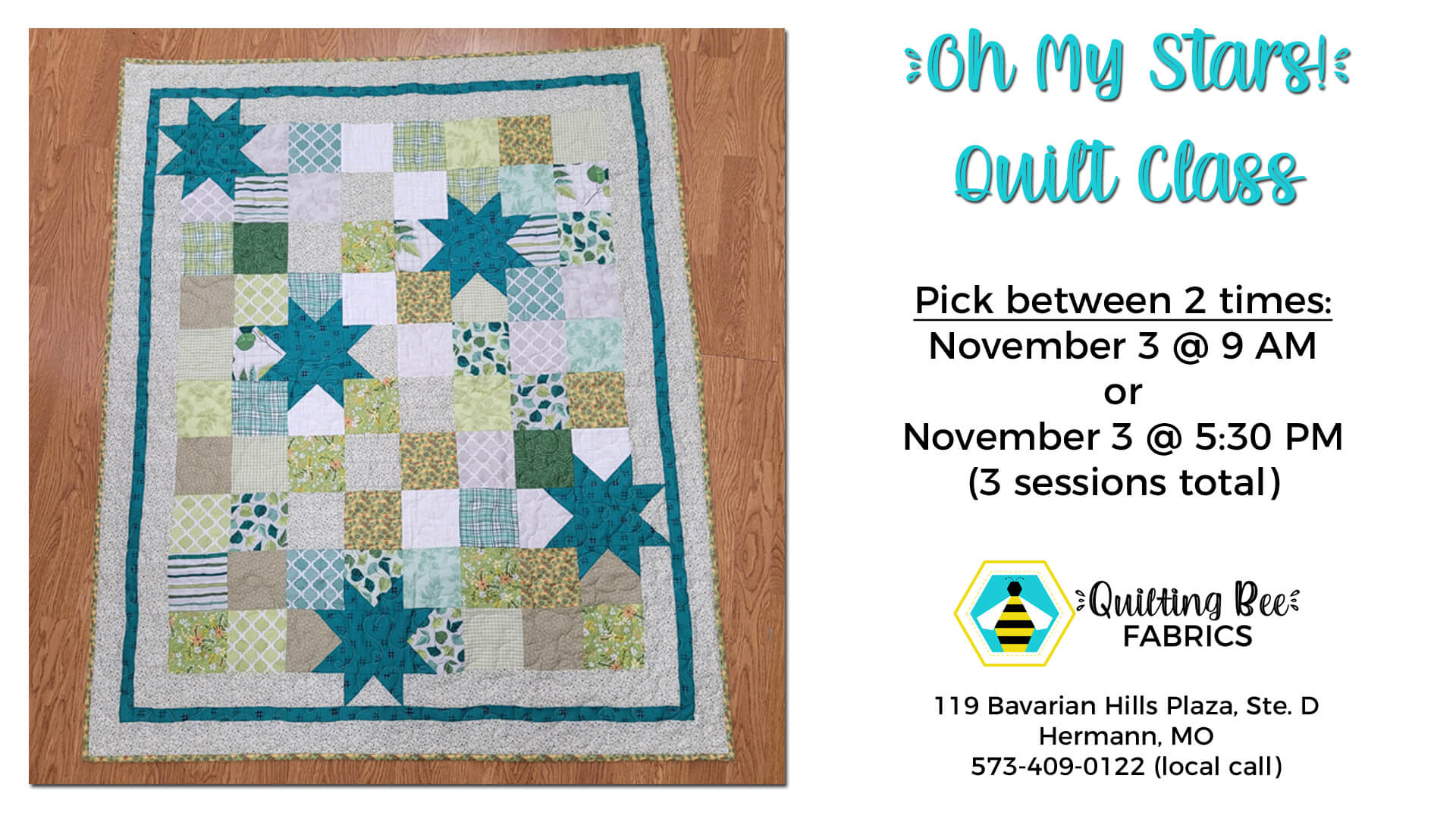 November 3, 2021 | 9:00 am - 11:00 am
$90.00
Oh My Stars! Quilt Class
A fun class for beginners to quilting superstars – and for everyone in between — Perfect little quilt for a baby or toddler, or add a couple of extra borders for a throw for yourself.
Skill level: Beginner – Piece this fun, pre-cut quilt with friends in three sessions beginning Wednesday, November 3.
Cost: $90, includes pattern (save 10% on fabrics for the class if purchased from Quilting Bee Fabrics).