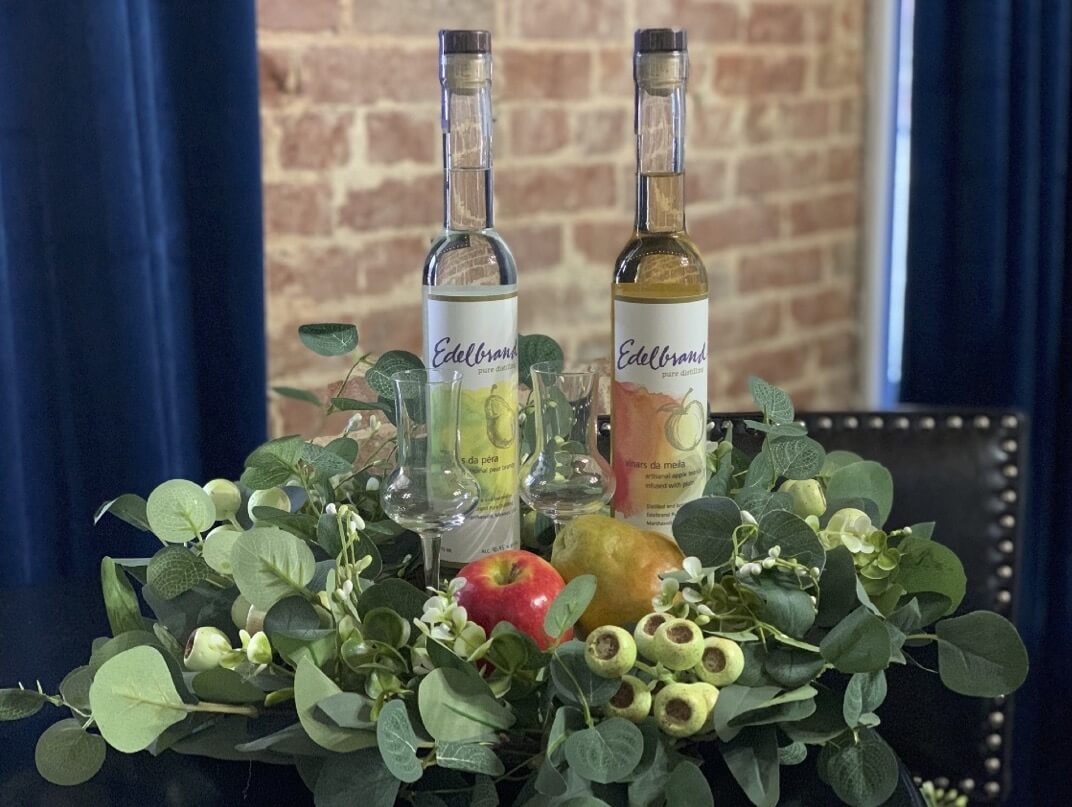 March 27 | 2:00 pm - 4:00 pm
$50
Meet the Owner – Edelbrand Pure Distilling: Schnaps, or is it Schnapps?
Schnaps, or is it Schnapps?
Join Lynn DeLean- Weber, owner of Edelbrand Pure Distilling, for German lessons with spirits – just kidding!  In this session, we'll explore the subtleties of not only the language behind European fruit brandies, but also the language used to describe them.
Along with a this exclusive, unique experience, you will also enjoy a welcome cocktail, Edelbrand vinars tasting of all six spirits, and special food and beverage pairings perfect for an afternoon of tasting and nibbling….under the guise of learning!
The Tasting Room's full menu and package sales will be available for purchase on the evening of the event.
This is an exclusive experience, limited to maximum of 8 guests.