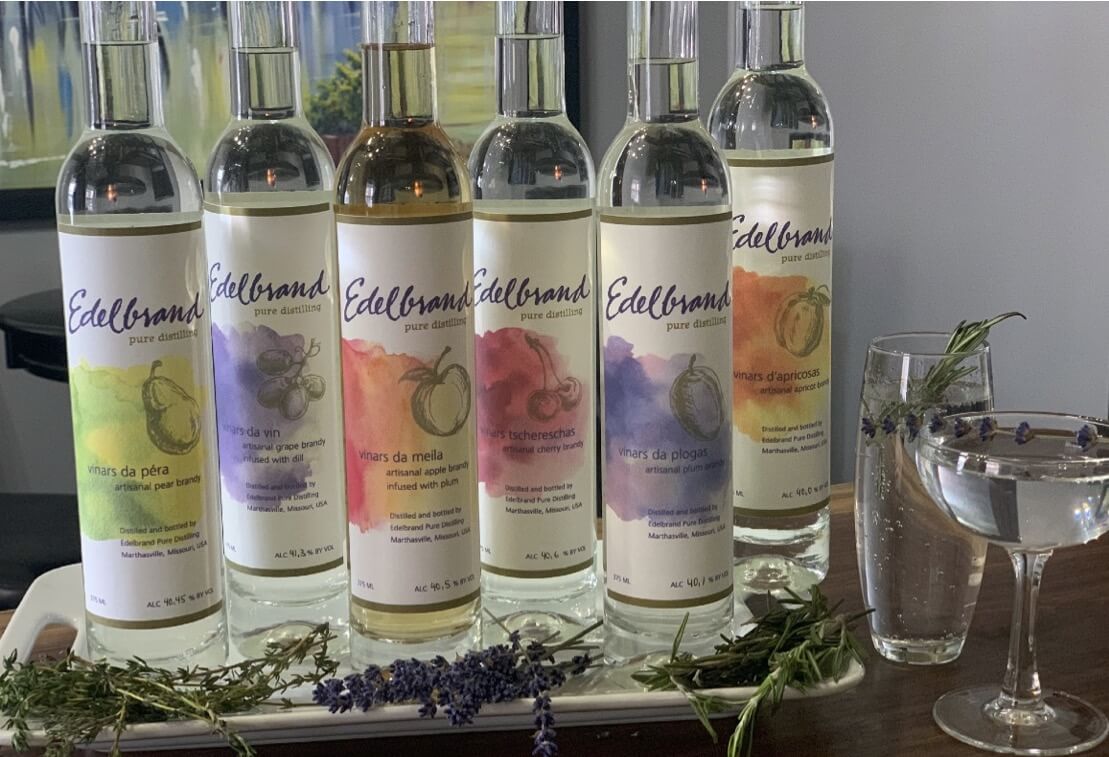 March 27 | 9:00 am - 11:00 am
$50
Meet the Owner – Edelbrand Pure Distilling: How to Taste…With Your Nose
How to Taste…Using Your Nose
Edelbrand Pure Distilling, produces dry, unaged European-styled fruit brandies.
Join Lynn DeLean-Weber, owner of Missouri's smallest distillery, for a guided tasting – or should we say, nosing – of Edelbrand's gold medal fruit brandies. A great introduction on how to develop a palate to more fully enjoy the world of spirits.
Along with a this exclusive, unique experience, you will also enjoy a welcome mimosa, Edelbrand vinars tasting of all six spirits, and special food and beverages pairings to round out a light brunch.
The Tasting Room's full menu and package sales will be available for purchase on the evening of the event.
This is an exclusive experience, limited to maximum of 8 guests.