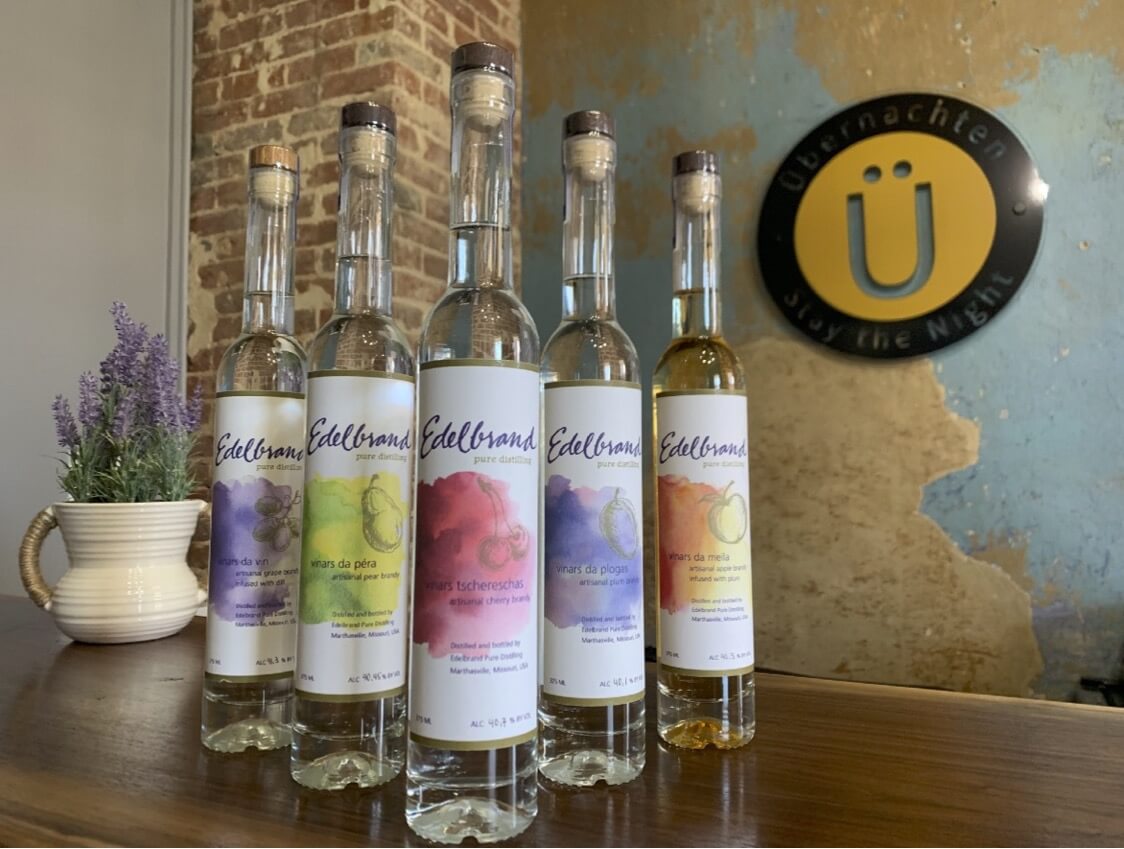 March 27 | 7:00 pm - 9:00 pm
$50
Meet the Distiller: Swiss History and the Culture of Edelbrand Pure Distilling Spirits
Edelbrand Pure Distilling, produces dry, unaged European-styled fruit brandies.
Join Martin Weber, Edelbrand's Swiss Distiller, for an introduction to the culture and history behind these alpine spirits as we taste his award-winning fruit brandies and linger in the moment. (Yodeling classes not included.)
During the evening, you will enjoy a welcome cocktail, Edelbrand vinars tasting of all six spirits, and special food and beverage pairings. In addition, Martin will introduce you to the Linger Longer Experience – a Swiss tradition of espresso, vinars, and dark chocolate.
The Tasting Room's full menu and package sales will be available for purchase on the evening of the event.
This is an exclusive experience, limited to maximum of 8 guests.