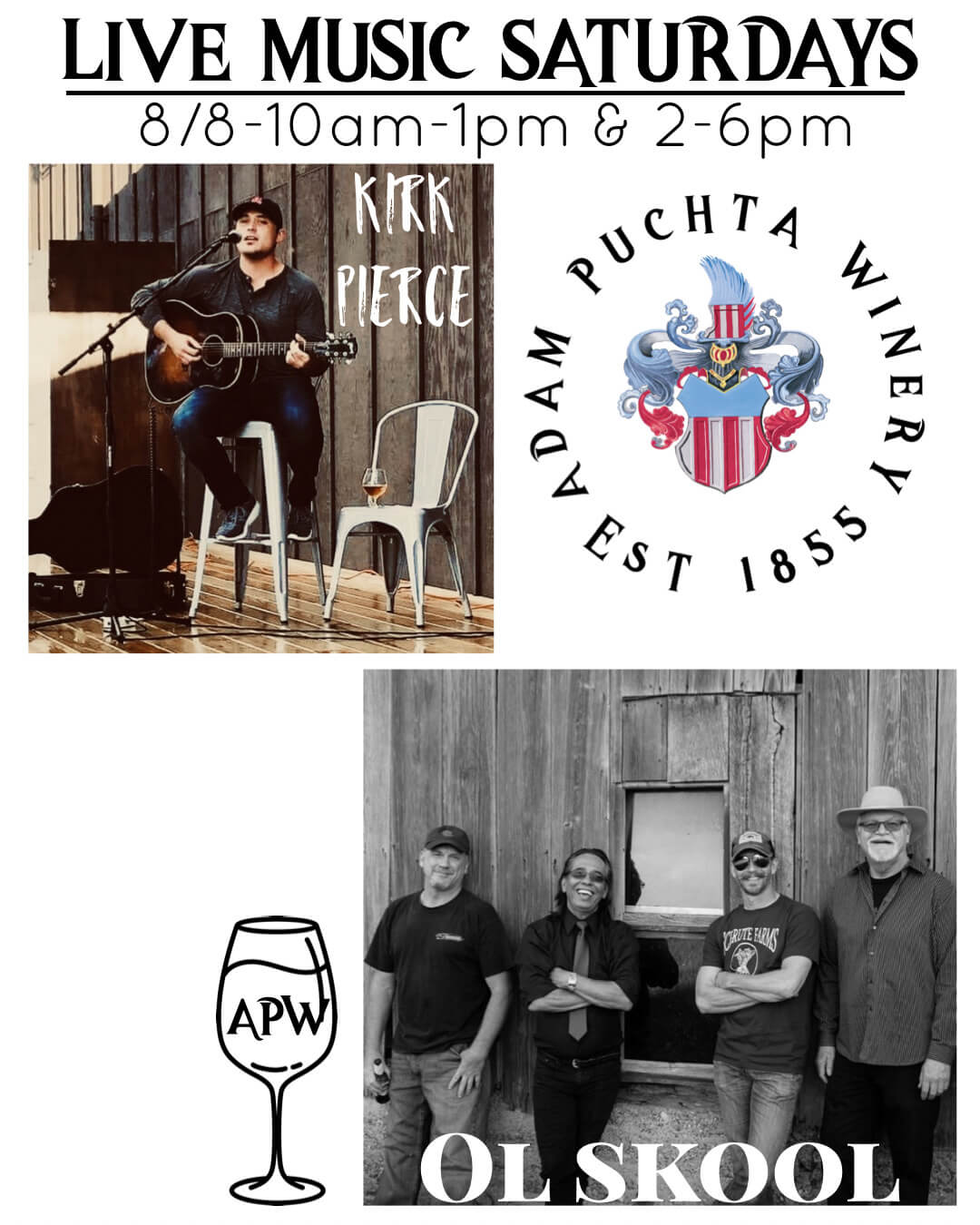 August 8, 2020 | 10:00 am - 6:00 pm
Live Music Saturdays at Adam Puchta Winery
Kirk Pierce, 10-1, will kick off our Live Music Saturday with Ol Skool, 2-6,  returning for their second performance of the season. The perfect mix of classic rock, country and blues. Join us for a great day at APW.
Winery hours- 10-6 pm
Live music- 10-6 pm
This event is FREE to attend!