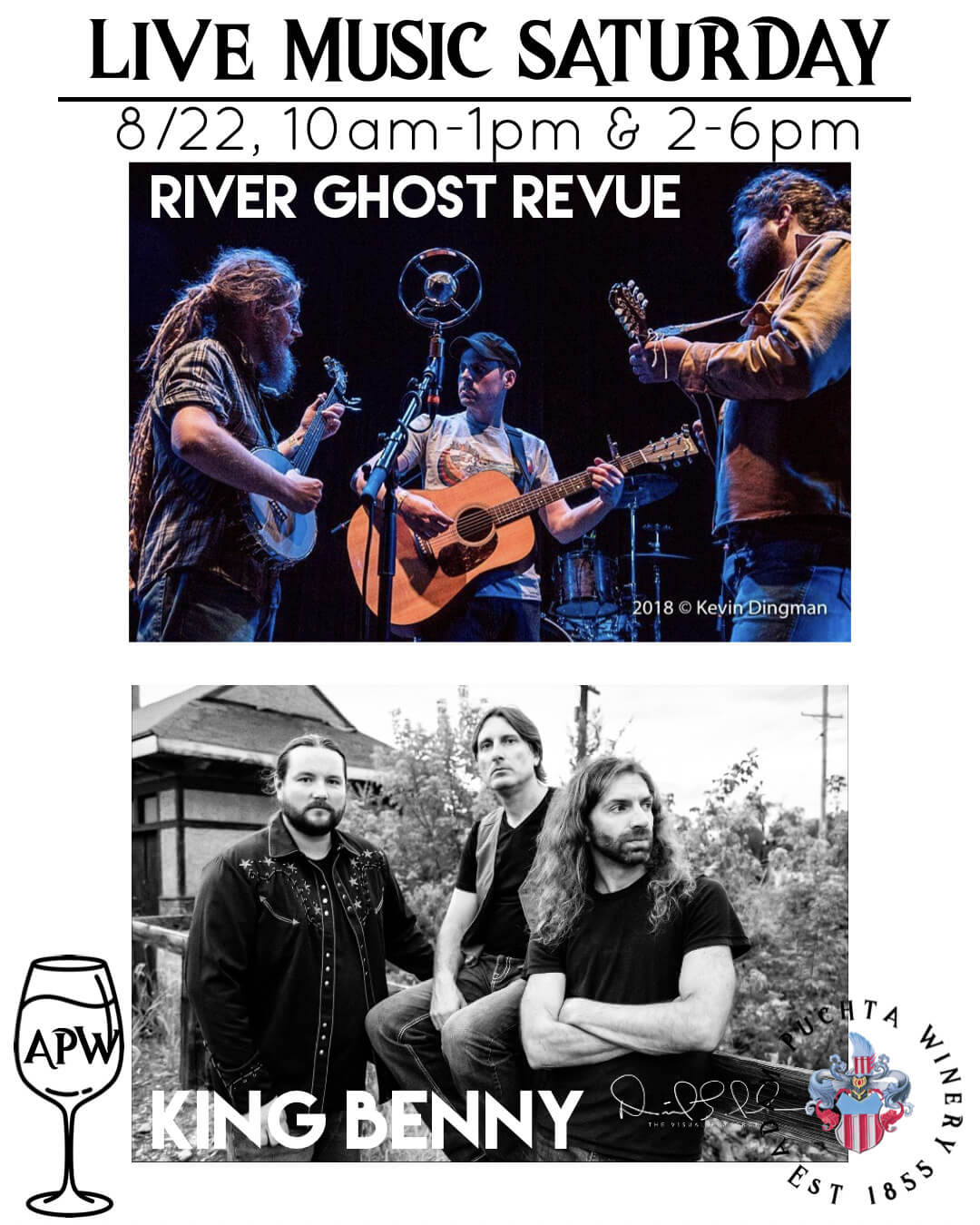 August 22, 2020 | 10:00 am - 6:00 pm
Live Music Saturdays at Adam Puchta Winery
River Ghost Revue, 10-1:30, performs live acoustic roots music…hard hitting songs from hard-hit people. RGR performs a mix of folk originals, bluegrass, and old time fiddle tunes and they'll be sure to get your dancin' feet moving and ready for King Benny who will continue this awesome Live Music Saturday from 2-6. King Benny is a Blues/Rock based band from Louisiana, Mo. They mix in a little Americana and Delta Blues for a truly unique sound. This talented band is not to be missed, and this music line-up will make for one amazing day at APW! Come out and enjoy these dynamic and musically talented bands. They both performed last season for the first time at APW and they did not disappoint. We are so excited to have them back and performing on the same day. Come enjoy the day with us. Cheers!
Winery hours- 10-6 pm
Live music- 10-6 pm
This event is FREE to attend!