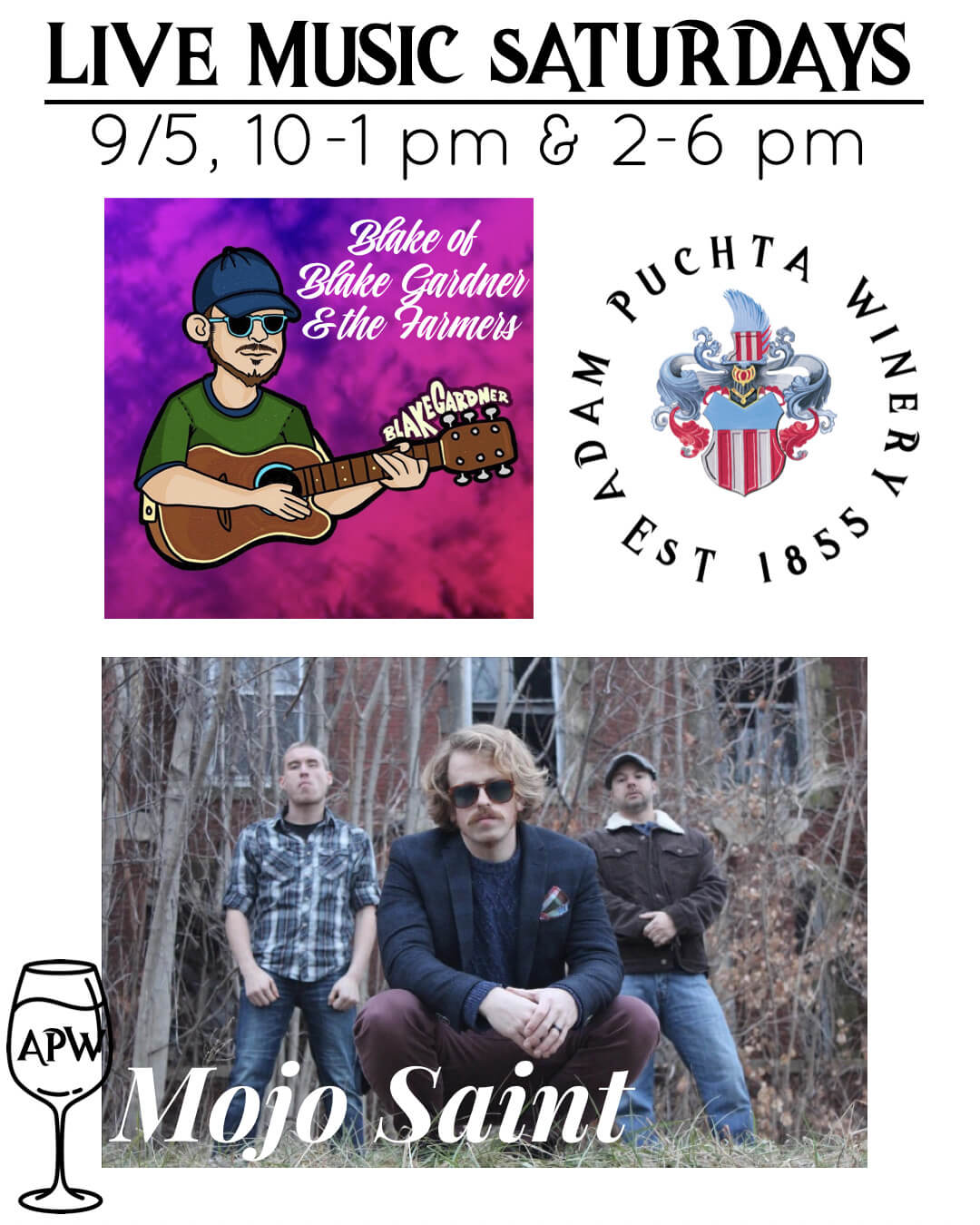 September 5, 2020 | 10:00 am - 6:00 pm
Live Music Saturdays at Adam Puchta Winery
Blake of Blake Gardner & the Farmers, 10-1,  will get our Live Music Saturday started off right with his Funk, Flo, hip hop, reggae beats, then, for the first time, we have MoJo Saint, 2-6 performing. Joining us all the way from Kansas City, this eclectic, modern rock band will wow you with exceptional rhythms and a bohemian groove. Come show them an APW welcome. This talented band is perfect for spending the day at APW while enjoying award winning wines. Join us!
Bistro NOT OPEN this week, but we have Big Boys Cheesesteak Factory Food Truck from Washington Fri. 11 am-5 pm, Sat. 10:30 am-6 pm, Sun. & Mon. 11 am-3 pm,
Winery hours-10-6 pm
Live Music- 10-6 pm
Bistro hours- 11-6 pm
This event is FREE to attend!